Sequel Bits: Independence Day 2, Zoolander 2, Fast And Furious, Super Troopers 2, Freddy Krueger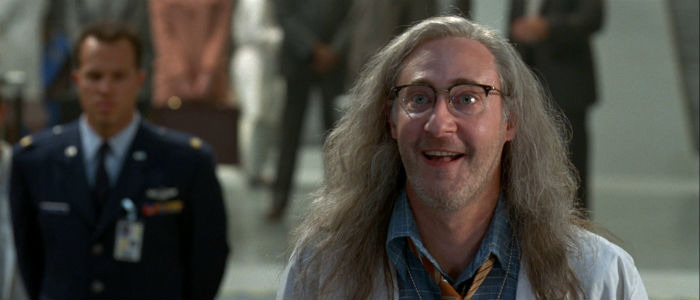 This edition of sequel bits has some casting, some photos and some interesting trivia from sequels that never will be. Below, read the latest edition of Sequel Bits.
Joey King and Brent Spiner return for Independence Day 2.
The kids are scared in a new photo from Jurassic World.
Brian O'Halloran returns for Mallrats 2.
See a crazy photo of Kristen Wiig in Zoolander 2.
Johnny Galecki joins the cast of Rings, plus more details.
Why isn't Ja Rule in the Fast and Furious sequels?
The time has passed for a Dwayne Johnson Hobbs Fast and Furious spin off.
A new Hitman: Agent 47 poster is out.
The star of Tomorrowland ponders the possibility of a sequel.
Watch Broken Lizard start training for Super Troopers 2.
More discussion about a Dragon Tattoo sequel.
Adam Sandler killed a Freddy Krueger prequel.
Director Roland Emmerich announced two more actors for Independence Day 2: Joey King and Brent Spiner. King is a solid addition but the real interesting bit here is Spiner. He died in the first film, playing the crazy doctor inside Area 51. It should be interesting to see how that plays out.
The Jurassic World Twitter posted this new image of Ty Simpkins, Nick Robinson and Chris Pratt in a very Jurassic Park Alan Grant pose.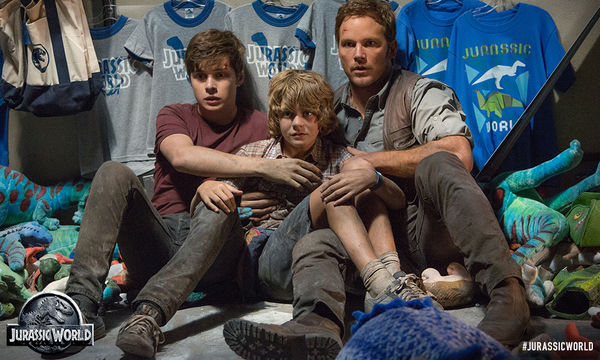 It's a small but crucial role in Mallrats and he'll be back for Mallrats 2. Kevin Smith annoucned that Clerks star Brian O'Halloran will reprise his role as game show contestant Gil Hicks in Mallrats 2.
"Well, did he cum or what?" Yes, Gil Hicks IS coming! @briancohalloran is going back to the MALL, y'all! 15 down, 3 to go! #MR2
A photo posted by Kevin Smith (@thatkevinsmith) on
Zoolander 2 is currently filming and one of the new cast additions is Kristen Wiig. That makes sense, but she looks completely unrecognizable. Check out the image:
Kristen. Wiig. In. Zoolander. 2. http://t.co/q1z6m7r9vL pic.twitter.com/eJpPI9xcou

— Jarett Wieselman (@JarettSays) April 2, 2015
The next sequel to The Ring, Rings, is casting up. Big Bang Theory star Johnny Galecki has joined the cast as "Gabriel, a handsome, pleasure-seeking professor who mentors and helps boyfriend and girlfriend duo, Holt (Alex Roe) and Julia (Matilda Lutz)" via Deadline.
Rapper Ja Rule appeared in the Fast and Furious franchise before fellow musicians Ludacris and Tyrese. So why did he not return? Well, Grantland talked to John Singelton, the director of 2 Fast 2 Furious who cast Ludacris and Tyrese, and he tells a story of Ja Rule turning down the role because he was so big at the time, he felt he was better than a sequel. That was a mistake. Read the whole thing at that link.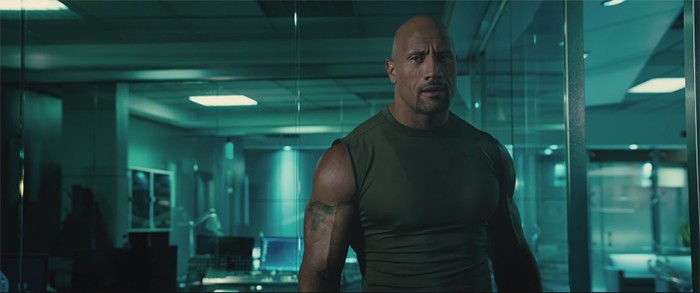 On Twitter, Dwayne "The Rock" Johnson revealed that there are "complications" that made a Hobbs Fast and Furious spin off impossible, and if it was going to happen, it would have already.
To be fair, this is more a remake than a sequel but we'll let it slide. Fox revealed a new poster for Hitman: Agent 47 which will be released August 28.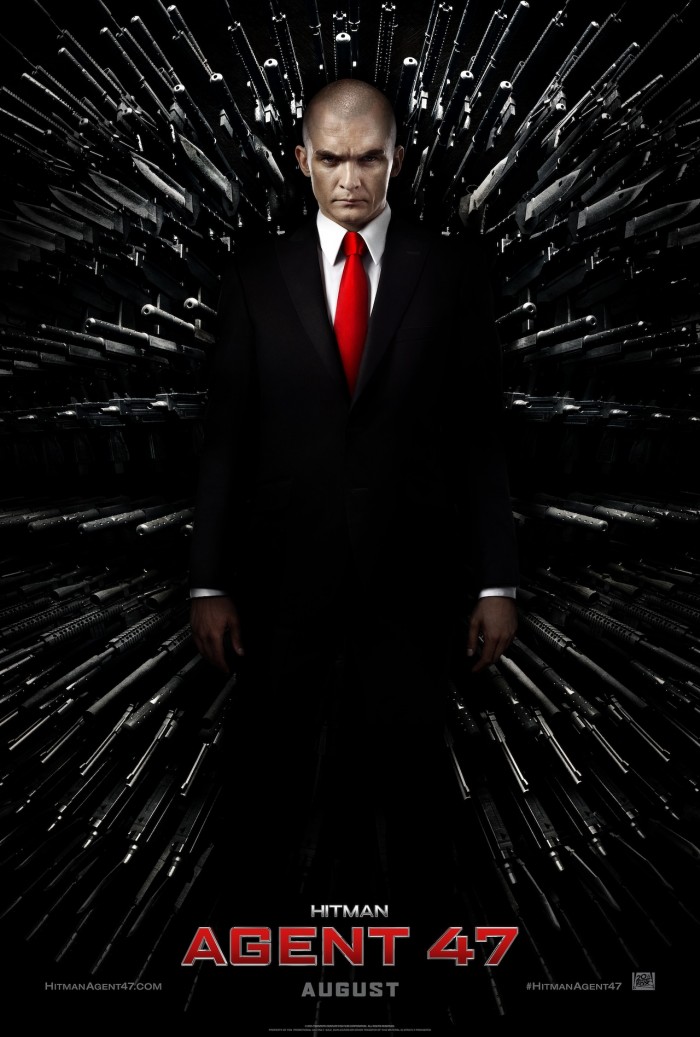 Brad Bird's Tomorrowland isn't out for a month, but Cinemablend asked the star about a follow up. Britt Robertson said the following when asked if she thought there would be a Tomorrowland 2:
So many stories. It's such a huge scope, and I didn't even fully understand the level of what that movie is, and what it was at the time. So yeah, you could make, like, 55 movies based on that concept. I don't know that they will do a sequel, though. I know that Brad Bird's pretty adamant about — although he is doing The Incredibles 2, which is pretty awesome — he is adamant about having original stories and being behind that.
Super Troopers 2 very quickly hit its Indiegogo goal so we will see the film in the coming year or so. The cast, however, has already started getting ready. Check out this Funny or Die video proving it
Will the next book featuring The Girl With the Dragon Tattoo, Lisbeth Salander, become a movie? It's called Spider's Web and according to The Hollywood Reporter there are talks about the second and third books in the series being squeezed into one film with Spider's Web closing out the trilogy. But odds are, that's not going to happen.
Bloody Disgusting has a great story of how director John McNaughton was working on making a Nightmare on Elm Street prequel that would've taken place between Freddy's death and his return in the first film. It would've taken place in Hell and explained how he got his powers. However, after Adam Sandler's Little Nicky – another film that featured Hell – bombed, the studio didn't want to do that.