Warner Bros. Hires 'Gremlins' Remake Writer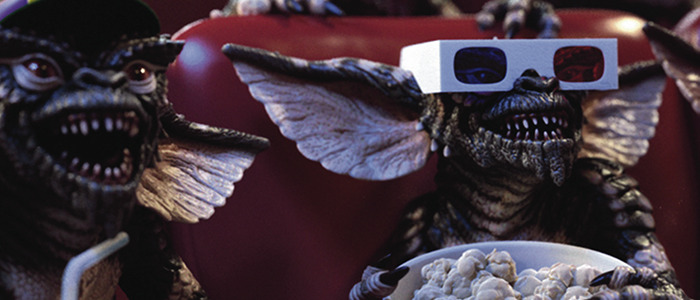 This news answers a question that has been raised many times over the years: will there be some sort of remake or reboot of Gremlins? We'd heard just months ago that a reboot was probably dead, but things change. Now the answer to that question is "yes," and Warner Bros. has just hired a new Gremlins remake writer. Carl Ellsworth (Goosebumps) will script the new take on the story of rapidly-multiplying little green monsters.
Deadline says that in addition to Ellsworth's script, this remake will boast the original writing and producing team of Chris Columbus and Steven Spielberg as producers. Deadline also says there was talk of Columbus directing the remake, but "studio insiders say that's not in the cards at this point." (In other words, they want someone a lot cheaper.)
Will Spielberg have much to do with this remake? Probably not in the end, but he'll almost certainly look in on it, and a good note from Spielberg can go a long way. Original director Joe Dante presumably won't have any part in this project.
The original film centered on a small creature called a Mogwai, given to a young man as a pet. But Mogwai ownership has rules: keep them away from bright light, don't get them wet, and never feed them after midnight. Breaking those rules, even inadvertently, led to a town overrun by the Mogwai's darker other form: the toothy and murderously mischievous gremlins.
(The 1990 sequel, also directed by Dante, lampooned the illogical rules with pinpoint accuracy.)
There's no release date or plot info for the new version of Gremlins.