There's No Movement On 'Fast And Furious 8' Yet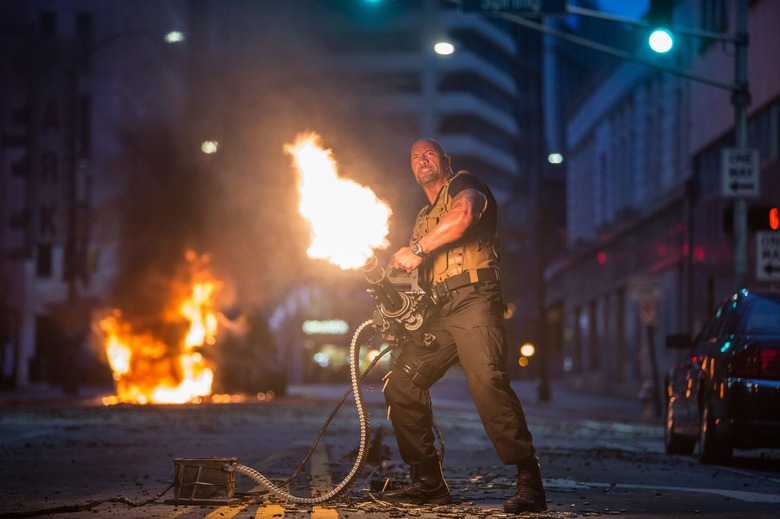 On its opening weekend, Furious 7 grossed $392 million worldwide. That's a jaw-dropping gross for a franchise that just keeps getting bigger and bigger. Many figured an announcement of an eighth installment in the franchise would happen almost immediately. However, that was not the case. Star Vin Diesel seems confident in a sequel, even suggesting the franchise will go to New York. Another rumor says Eva Mendes' character, last scene as a cameo in Fast Five, could return. But don't go buying your tickets just yet. Produce Neil Moritz says nothing has been settled about Fast and Furious 8, but it should be soon.
The Hollywood Reporter spoke to the producer, who said the following:
Honestly, we're just bathing in the success of [Furious 7]. We'll probably get together in a week or so to talk.
Followed by this:
[The story] is going to have to be something enticing for all of us. It has to be as good as or better [than Furious 7].
The trade is predicting an official announcement at CinemaCon, which takes place in Las Vegas in a few weeks. But there are many big pieces of the puzzle to figure out first. Furious 7 director James Wan has another movie to shoot, The Conjuring 2, this fall. In theory, that would give the producers and writers a nice chunk of time to write a script before Wan become available again, but there's no guarantee. Justin Lin, who directed films 3-6, is also busy with Star Trek 3. Odds are the Wan scenario works out, but there's definitely a possibility of someone else coming on board.
Then there are the stars. According to the trade, several of the film's main actors have run through their options so new contracts would need to be negotiated. Dwayne Johnson, in particular, has been joining the franchise on a film by film basis and is very busy. One of the people who does have an option is Luke Evans, who shows up in one shot in Furious 7. Could he team up with his brother, played by Jason Statham, this time around?
Whatever happens, don't worry. This has pretty much been the formula for each of the previous sequels. Universal sets a release date, a story is hammered out (by writer Chris Morgan, Moretz and Diesel), a screenplay written, and then the movie comes out on that date and makes hundreds of millions of dollars. Universal has been vocal in saying they want to make at least ten Fast and Furious movies. Fast and Furious 8 will be a thing very soon.