'Star Wars: Rogue One', 'Captain America: Civil War', And More Get IMAX Releases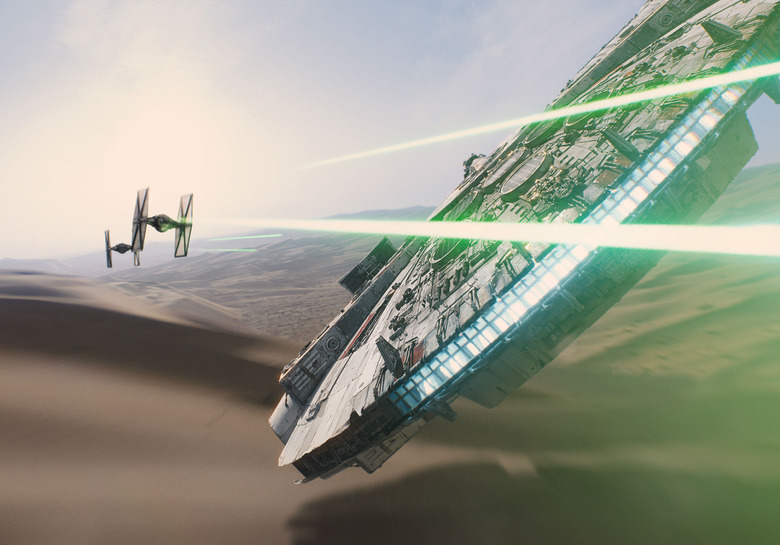 Prepare to spend a lot of your time in IMAX theaters over the coming year. IMAX and Disney have just renewed their contract through 2017. The deal covers, among other things, upcoming tentpoles from Star Wars, Marvel, and Pixar. Get the details on the Disney IMAX deal after the jump. 
The multi-picture deal goes into effect this year and continues through 2017. Here's a list of the films included. (The dates listed below are the regular theatrical release dates, which we will assume for now are the same as the IMAX dates.)
Star Wars:
Star Wars: The Force Awakens (December 18, 2015)
Star Wars: Rogue One (December 16, 2016)
Star Wars Episode VIII (May 26, 2017)
Marvel:
Ant-Man (July 17, 2015)
Captain America: Civil War (May 6, 2016)
Doctor Strange (November 4, 2016)
Guardians of the Galaxy 2 (May 5, 2017)
Thor: Ragnarok (November 2, 2017)
Pixar:
Finding Dory (June 17, 2016)
Toy Story 4* (June 16, 2017)
Other:
The Finest Hours (October 9, 2015)
The Jungle Book (April 15, 2016)
Alice in Wonderland: Through the Looking Glass (May 27, 2016)
Pirates of the Caribbean: Dead Men Tell No Tales (July 7, 2017)
(* Toy Story 4 is getting only a limited run because Warner Bros. / DC's Wonder Woman arrives one week later, on June 23, 2017.)
For the most part, these films won't be shot in IMAX, but rather digitally remastered for the format. Still, we can probably look forward to native IMAX sequences here and there — including in Star Wars: The Force Awakens, as confirmed last year.
Greg Foster, senior executive VP of IMAX Corp. and CEO of IMAX Entertainment, said in a statement:
For IMAX, this deal represents a next step towards creating a diversified slate, which offers moviegoers a broad range of highly innovative and engaging entertainment to be experienced in IMAX theatres.
The two companies have had a fruitful partnership. Disney puts out the kind of tentpoles that look great on an extra-large screen, and that attract devoted fans who don't mind paying the IMAX premium. According to THR, Disney has released 25 films in IMAX since their first agreement in 2009.