'She's All That' Remake In The Works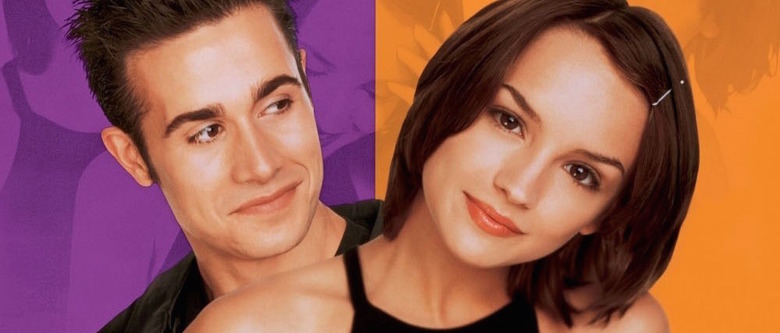 She's All That is getting a modern makeover. The Weinstein Company and Miramax have put into development a remake of the 1999 teen romcom, which starred Freddie Prinze Jr., Rachael Leigh Cook, and Paul Walker. Kenny Leon (A Raisin in the Sun) is set to direct. Get all the details on the impending She's All That remake after the jump. 
According to TheWrap, The Weinstein Co. and Miramax are teaming on the remake. Miramax put out the original film, which grossed $100 million worldwide. For what it's worth, Miramax denies that there's a deal in place right now, but "multiple individuals" have told the trade it's happening.
Loosely based on My Fair Lady (and therefore also Pygmalion), She's All That centered on a popular kid (Prinze) who accepts a bet to turn an unpopular outsider (Cook) into the prom queen. Inevitably, it all comes to a head at the big dance, which features a very memorable but totally inexplicable choreographed dance number.
The supporting cast included a lot of now-familiar faces, including Walker, Anna Paquin, Kieran Culkin, Dulé Hill, Jodi Lyn O'Keefe, Usher Raymond, Gabrielle Union, Elden Henson, Clea DuVall, Lil' Kim, and Matthew Lillard. M. Night Shyamalan may or may not have secretly scripted the film.
The new film is expected to follow the same basic premise and feature a diverse cast. However, no stars have been announced as of yet. Tonya Lewis Lee will produce through Tonik Productions.
Leon and Lee previously teamed for the Hallmark Channel movie The Watsons Go to Birmingham, which Lee co-wrote and Leon directed. She additionally served as executive producer on the miniseries Miracle's Boys, which was directed in part by her husband Spike Lee.
Leon directed the 2012 Steel Magnolias remake starring Queen Latifah, Jill Scott, Alfre Woodard, and Phylicia Rashad. His other credits include the TV movies A Raisin in the Sun and In My Dreams, and episodes of Private Practice and Ghost Whisperer.
Reminisce about the original She's All That below with a trailer. Though, fair warning, you will have "Kiss Me" stuck in your head for the rest of the day.