Olivia Wilde Will Return For 'Tron 3'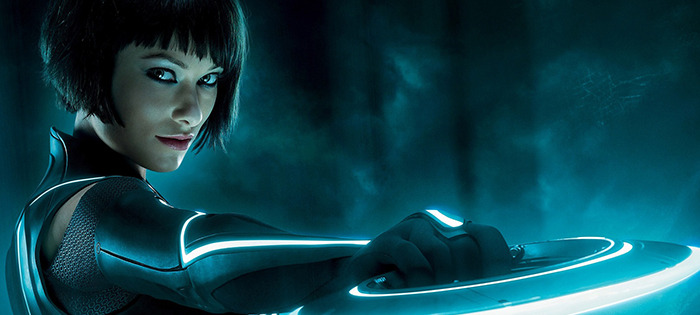 Talk of Tron 3 shooting this October has intensified over the past few weeks, with Joseph Kosinki said to be set to return to direct and Garrett Hedlund preparing to reprise the role of Sam Flynn, the character he played in Tron Legacy. Now, despite the fact that Disney is being very quiet about the movie, we know that Olivia Wilde will be back as well, to play Quorra.
THR's report on the casting is the closest thing we've had to confirmation of the news, though our own sources have assured us that Tron 3 is happening for real. Disney has yet to comment on the development, and there are no story details out in the wild. At least, there are no concrete details about whatever form the script is in right now.
Back in 2013, Wilde said,
They have to deal with Quorra. I loved the collaborative effort that was 'TRON,' and I think that now with the time to really focus on character development, after we've established so much exposition, we could really have some fun. I think everyone's game for it – there's so many directions we could go.
And we know that following up on having Quorra in the real world has been the plan for a long time. Kosinski said in 2013 that "the fundamental idea of the movie is something I'm very excited about, it delivers on the ideas that we set up in Legacy, especially at the end in the last five minutes."
So why hasn't Disney announced the film yet? Perhaps the studio has a big plan — Comic Con, maybe? — or is waiting to finalize the deal for a splashy cast member before making the full reveal. Regardless, we'll continue to report on the film as info leaks out. The film is rumored to be called Tron: Ascension, but that isn't official, and the film doesn't yet have a release date.