17 More Episodes Of 'Arrested Development' Coming To Netflix, Says Brian Grazer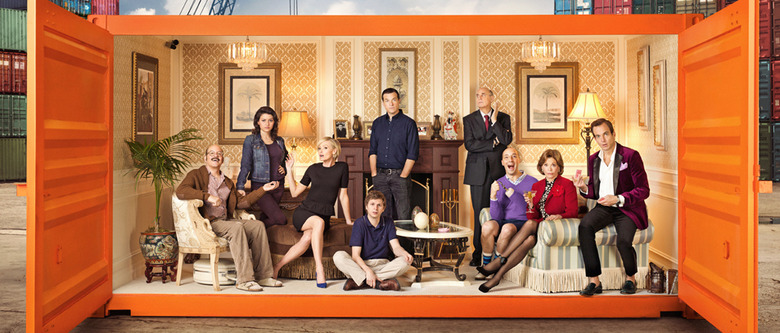 Arrested Development will live again, again. Executive producer Brian Grazer says 17 new episodes will be coming to Netflix, although the streaming service itself has yet to make an official announcement. Hit the jump to read and hear his comments on more Arrested Development episodes. 
Grazer shared the good news on Bill Simmons' podcast:
I love Arrested Development. But it never — it was never a huge thing. But people are loyal to it, and we're going to do another 17 episodes. So stay tuned for Arrested Development.
He did not elaborate on any other details, like which cast and crew members would return, how long the episodes would run, what the story might be, when they'd shoot, when they'd be released, or how the new season would be structured.
The news isn't surprising, exactly. All involved parties have expressed interest in making more Arrested Development, pretty much since the moment Season 4 hit in 2013. But there's usually some hedging involved. Grazer's comments are the most direct indication we've had yet that another season of Arrested Development is in the works.
Timing was a huge hurdle for Arrested Development Season 4. With most of the original cast tied up doing other projects, Mitchell Hurwitz used creative scheduling and even some greenscreen to get the whole team back together, with mixed results. The actors aren't much less busy now than they were in 2013, so it's likely to be an issue again with Season 5.
In fact, Hurwitz has said he might prefer to make an Arrested Development movie before shooting another season, in order to minimize scheduling headaches. But unless Grazer is using some imprecise language here, it sounds like the next season of the series will move first after all.
For its part, Netflix hasn't made any formal announcement about Arrested Development Season 5. If they're at the point where they've decided on a number of episodes, though, plans must be further along than we thought.