Sample The Nick Cave And Warren Ellis Score For 'Far From Men'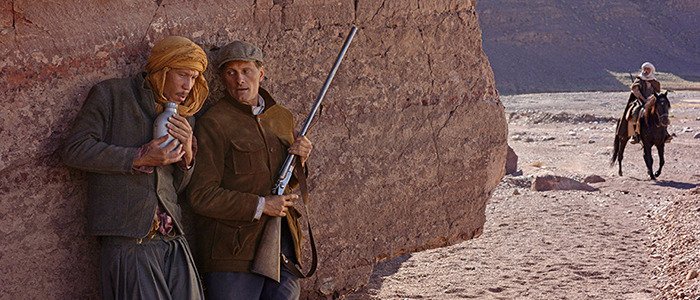 Last year, while promoting his documentary 20,000 Days on Earth, Nick Cave told me that he and Warren Ellis were hungry to do more work scoring films. Specifically they were eager to do a horror film, but clearly they're not about to be limited by genre. The duo has recorded a couple of new films scores in the past few months. One is for Amy Berg's documentary Prophet's Prey. (For which Cave also provides voice-over in an opening animated history of the Mormon Church!) The other is Far From Men, a film starring Viggo Mortensen, based in an Albert Camus story, and directed by David Oelhoffen.
The film arrives soon, but you can listen to the first track from the score right now.
Cave told Pitchfork that the duo composed this one in an unusual manner, starting with violin loops created by Ellis. (Whose primary instrument was originally the violin, as seen in his first major band, Dirty Three.) Cave explained,
It was suddenly an amazing way to write because you didn't have to do things from scratch. Warren would put on a loop that would create this instant atmosphere, and we could go off and work on top of that. To sit at a piano, put chords onto a linear loop and make something out of that is just an easy and very pleasurable way to work.
Here's the first track, which will immediately clue you in as to how that new compositional approach makes this sound different from some of the pair's other film scores. (You can also see the Far From Men trailer here.)
We don't have along to wait to hear the whole score in context, as Far From Men will be available On Demand beginning on April 14. Then it will be in theaters on May 1. The music itself will be available for purchase on May 19 via the composers' own Bad Seeds Ltd.