Details Revealed About The Next 'Star Wars: The Force Awakens' Trailer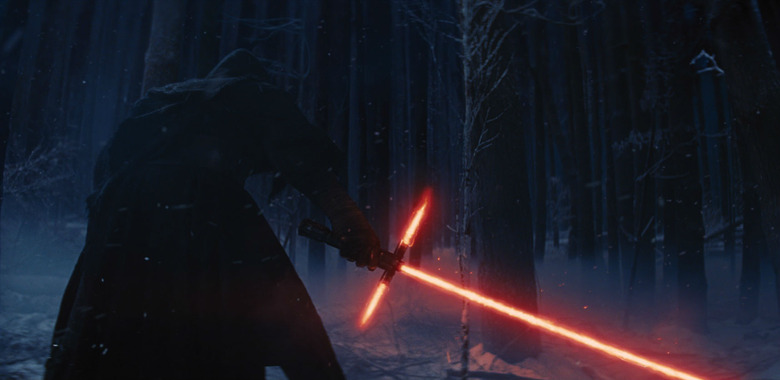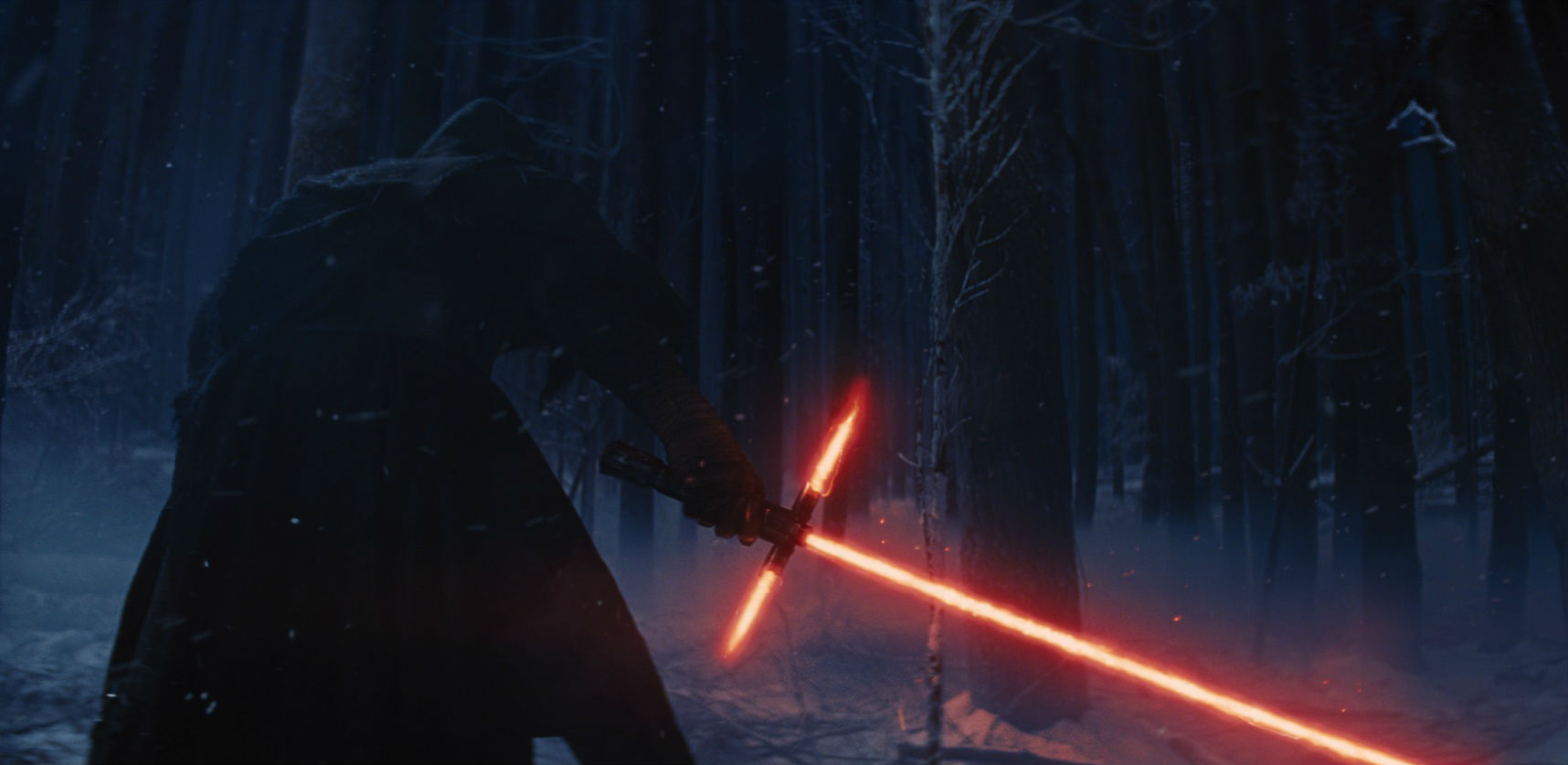 Next week, the second trailer for Star Wars: The Force Awakens will be revealed. You can read more about that here. It'll then be in theaters with Avengers: Age of Ultron. But what, specifically, will the trailer feature? MakingStarWars has a very intriguing list of images they believe are going to appear in the trailer. If it's true, this is going to be insane. Read the Force Awakens trailer 2 details below.
Following is the list of Force Awakens trailer 2 details courtesy of Making StarWars. Note: Some of these, if true, are almost certainly spoilers. Also, if you want to see the trailer totally blind, don't read the below list. You've been warned.
The run time is just under 2 minutes, about 1:50 seconds.
Han Solo, Princess Leia, R2-D2 and C-3PO are all in there.
The planet of Yavin appears.
Finn (John Boyega) with a blue lightsaber.
A brief shot of the chrome Stormtrooper, possibly named Captain Phasma, played by Gwendoline Christie.
Kylo Ren's face is revealed.
Poe Dameron (Oscar Isaac) shoot down a TIE fighter.
Finn and Poe walking past a TIE Fighter.
Multiple shots of Rey (Daisy Ridley).
A shot of Poe Dameron, R2-D2, C-3PO, and a CGI character that may be "Rose" played by Lupita Nyong'o
BB-8  in the back of an X-Wing.
Kylo Ren's Imperial Shuttle flies with TIE Fighters to a Star Destroyer.
More Star Destroyers.
The Millennium Falcon.
X-wing Fighters in a V formation.
Darth Vader's helmet sitting on a podium.
No Andy Serkis.
No Luke Skywalker.
MakingStarWars does have very good sources when it comes to this information but it is also likely that multiple trailers were cut. This could be the one we see next week, or maybe it's not. So take this all with a grain of salt.
There's also no mention if these shots are just random with music, like the teaser trailer, or if we get any actual dialogue in here. I'd imagine the dialogue will be sparse no matter what, as this trailer is just second peek at the film. The first trailer was a look through a keyhole, now we're starting to crack open the door.
(If all of this is stuffed in under 2 minutes, I think my head may explode. For real.)
Star Wars: The Force Awakens opens December 18. This trailer should debut April 16 at Star Wars Celebration and come online after.