Saturday Night Live Documentary 'Live From New York' Will Be Released This Summer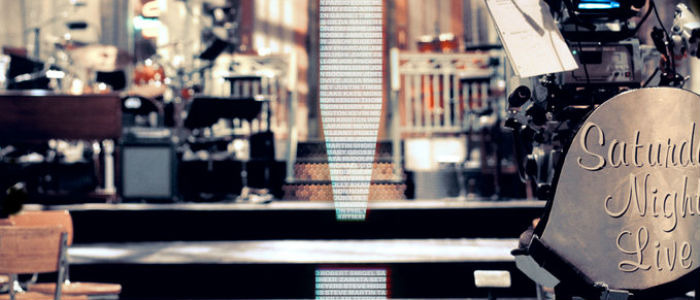 You can't overstate the cultural significance of Saturday Night Live. The live sketch comedy show has been airing for 40 years and developed some of our biggest stars, coined our favorite catch phrases, and created some of our favorite characters. It's a massive, rich history that's chronicled in the new documentary Live From New York! directed by Bao Nguyen. The doc is going to open the 2015 Tribeca Film Festival this month and now everyone will officially be able to see the film soon after.
Live From New York! will open June 12 in major cities, via Abramorama and everywhere else, based on demand via Tugg. See the full poster and read more about the Live from New York release date.Indiewire broke the news of the Live From New York release date, and also shared the poster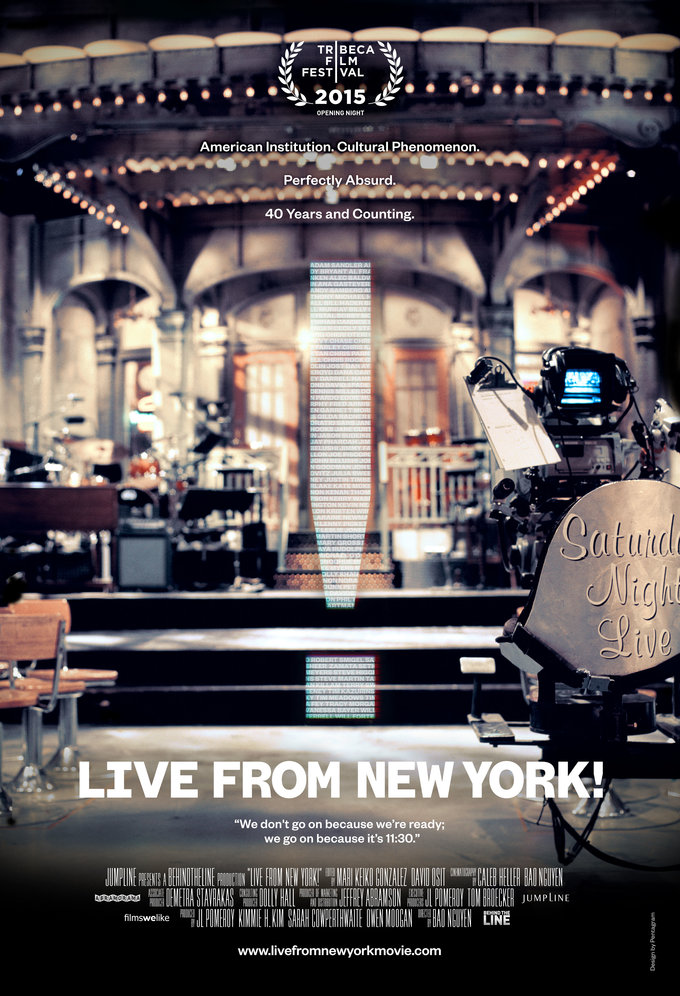 When Live From New York! was selected for Tribeca, Nguyen did a great interview with the festvial's website with a ton of information on the film. He talks about the access granted by Lorne Michaels and much more. You can find that interview here.
For more on the film, including how to request a screening if you don't live in a major city, visit livefromnewyorkmovie.com
Saturday Night Live has been reflecting and influencing the American Story for 40 years. Live From New York! explores the show's early years, an experiment from a young Lorne Michaels and his cast of unknowns, and follows its evolution into a comedy institution. The film looks at SNL as a living time capsule, encompassing decades of American politics, media, tragedy, and popular culture with an irreverent edge.
Archival footage is interwoven with stolen moments and exclusive commentary from SNL legends, journalists, hosts, musical guests, crew and others influenced by the comedy giant.
Live From New York! captures what has enabled SNL to continually refresh itself over nearly 800 episodes and keep America laughing for 40 years.