'Furious 7:' James Wan Talks Paul Walker's Role, Plus Box Office Record, Tribute Video, Fast 8 Rumor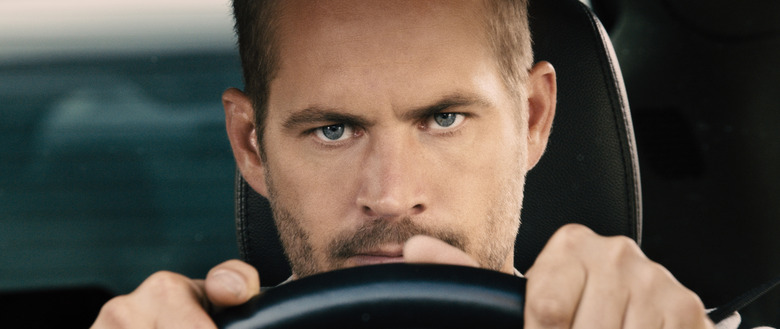 It's a Fast and Furious world, we're just living in it. This past weekend Furious 7, the seventh film in the franchise, set the all-time April U.S. opening weekend box office record with a haul of $143.6 million. That also happens to be the 9th highest opening weekend of all time. Plus, the film grossed another $240 million overseas, for a grand total of $384 million worldwide on opening weekend. It looks to be on track to be the first $1 billion film in the franchise.
One of the many reasons for the large gross was a curiosity over how director James Wan handled the passing of his lead actor, Paul Walker. In our interview with the director, he talked about the decision in detail. Below, you can read that, and see a music video for the song used in the film. And if that's not enough Fast and Furious for you, there's even a brand new Fast and Furious 8 rumor. Read it all below.
Major spoilers for Furious 7 follow in every thing below.
First up, here's our discussion with James Wan about the Paul Walker scenes. I think my sentiment here might be in line with a lot of people's after first seeing the movie:
James Wan Paul Walker Furious 7 Interview Excerpt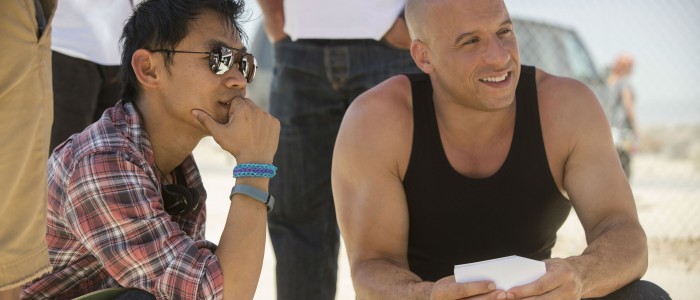 /Film: Now this will sound morbid, but I was watching this movie expecting Paul's character to die. You know, it feels like that would have been a way to do it. I'm really glad you didn't. How did you come to the decision to let the character live knowing the audience would expect the opposite?James Wan: No, I did wanna do it for that very reason. I didn't wanna do it because a lot of people thought that we were gonna kill his character off and that was exactly the opposite to what should have been done. You know, we... There was no talk at all about killing his character off. So for that I'm very grateful that we were all on the same page. And we all felt that we wanted Paul to be sent off to be retired in the most graceful way that we could do it. And one that is befitting this franchise. And ultimately that was the main driving force that allow us to wake up every morning, to go on set, and to continue making this movie even with such heavy hearts that we had.To accomplish that, I read you used unused footage from the previous films. Was that just in the final sequence or others too?
I'm not gonna say specifically what was what, because I think it's very important that people go into this movie not fixated on trying to work out which is Paul, which isn't Paul. I want them to just watch the movie and enjoy the film and be caught up in the emotion of it all. I think that's exactly, we worked so hard so that they don't have to do that. Right?
Right.
And so I think that's very important and I don't wanna kind of fuel that fire so to speak. Maybe years from now, I'll talk about it or maybe at a later day on the track. But, you know, but needless to say yes, I wanted to use as much of real Paul as I could. And if that meant stealing a look from the previous movies or whatever, that was the way to do it. I think it's just from a sentimental point of view, I think it wanted to be that.
Read the rest of our interview here.
That last sequence we talked about is set to the following song by Wiz Khalifa. The video is now online and it has some of the footage from the film's finale
And though Walker's character, Brian, has driven off into the sunset, an 8th installment in the franchise will be coming. Vin Diesel revealed that it would take place in New York and feature a bigger role for Kurt Russell's character, Mr. Nobody. Well, El Mayimbe at Latino Review now reports Eva Mendes' character Monica Fuentes, who first appeared in 2 Fast 2 Furious and had a cameo in the credits of Fast Five, could return as well.