'Magnificent Seven' Remake Counts In Luke Grimes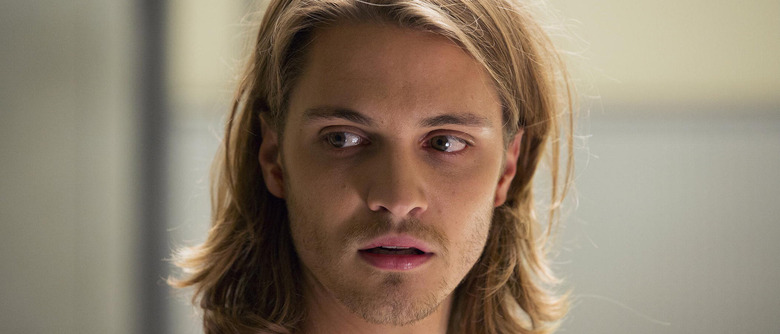 The basic premise of The Magnificent Seven demands a sizable cast, so Antoine Fuqua is continuing to rustle up more stars as the remake nears production. The latest to join is Luke Grimes, seen earlier this year in Fifty Shades of Grey and American Sniper.
Besides Grimes, the cast so far consists of Denzel Washington, Chris Pratt, Ethan Hawke, Haley Bennett, and Vincent D'Onofrio. More on the Magnificent Seven Luke Grimes casting after the jump. 
The new Magnificent Seven unfolds shortly after the Civil War, in a town threatened by a ruthless gold mining baron and his thugs. After a particularly brutal kill, the victim's widow (Bennett) decides she's had enough and hires a bounty hunter (Washington) to get rid of the baddies. He then enlists the help of six others.
Variety reported on Grimes' addition to the Magnificent Seven cast. His role has not been revealed. But we already know D'Onofrio is playing the villain, so assuming Grimes is one of the seven, it looks like we're at four down, three to go.John Lee Hancock (The Blind Side) recently did rewrites on the script, which had a previous draft from True Detective creator Nick Pizzolatto. It's based, of course, on the 1960 movie starring Yul Brynner and Steve McQueen, which in turn was based on Akira Kurosawa's 1954 masterpiece Seven Samurai.
Sony and MGM are splitting the costs of The Magnificent Seven 50/50. The former will distribute and the latter will oversee production.
Grimes is a youngish actor on his way up. As mentioned above, he had supporting roles in two of this year's big hits, American Sniper and Fifty Shades of Grey. His upcoming projects include the gay rights drama Freeheld with Julianne Moore and Ellen Page. Previously, he was known for Taken 2 and the TV shows Brothers and Sisters and True Blood.
Production on The Magnificent Seven will begin within the next month. No release date has been set.