'Poltergeist' Trailer #2: Sam Raimi And Gil Kenan Remake A Classic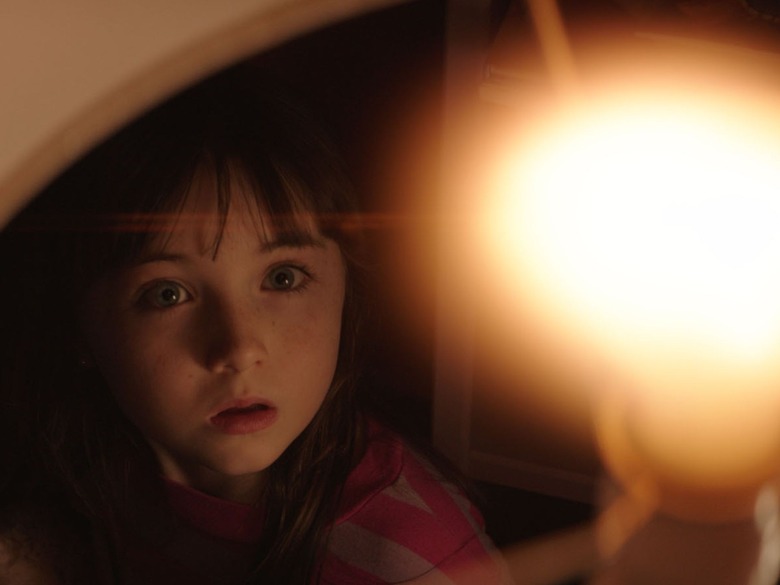 Did the world really need a Poltergeist remake? Probably not, but since we're getting one anyway, we're just relieved this new version doesn't look half bad.
Directed by Gil Kenan and produced by Sam Raimi, the new Poltergeist stars Sam Rockwell and Rosemarie DeWitt as the parents of a little girl who is taken by supernatural forces. Jared Harris plays the ghost hunter they turn to for help. Watch the new Poltergeist trailer after the jump.
Fox unveiled the Poltergeist trailer on YouTube.
In a Reddit AMA, Kenan laid out why he felt the need to make a new Poltergeist. "[I]t's a great story," he said. "And great stories deserve to be told, even if they've been told well in the past, it's material that is rich and relevant to the generation that's telling the story, and a lot has happened in the 30 years since the original came out."
But shooting the film was not without its challenges. Like, for example, a haunted set. "[W]e found — throughout production — that we had persistent and repeatable equipment field only on that strange plot of land," he said, explaining that lights would blow out and GPS signals wouldn't work properly.
It gets even creepier off the set:
[T]he house that I rented during filming was straight-up legit haunted by a female spirit dressed in black.
And I became aware of her within the first few days of staying in the house. And only after I left did I receive a call from the previous owner, who had moved back in, who was terrified by the goings on in the house, and wanted to see if I had experienced any of it. So it was an incredible real-life inspiration for filming that followed me home.
Well, I mean, she definitely was there. It didn't follow me back to Los Angeles, but it followed me from set back to where I was sleeping during filming.
So does Kenan really believe the Poltergeist set was haunted, or is this all just a cynical marketing ploy? Either way, it does make for a good story.
Poltergeist arrives May 22, 2015.
Legendary filmmaker Sam Raimi ("Spiderman," "Evil Dead", "The Grudge") and director Gil Kenan ("Monster House") contemporize the classic tale about a family whose suburban home is haunted by evil forces. When the terrifying apparitions escalate their attacks and hold the youngest daughter captive, the family must come together to rescue her before she disappears forever.