Trailer: Amy Winehouse Speaks Her Mind In Documentary From 'Senna' Director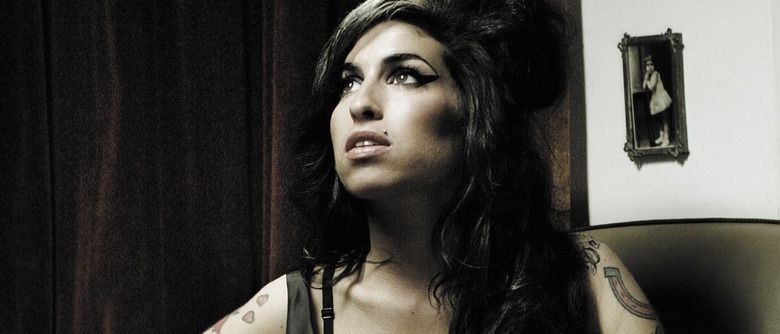 This summer marks the fourth anniversary of musician Amy Winehouse's sudden death at the age of 27. It also brings the arrival of Amy, a documentary from Senna director Asif Kapadia.
In the first trailer, Kapadia lets the late soul singer speak for herself, via snippets of old interviews laid over old photographs and video clips. A spare rendition of Winehouse's "Back to Black" plays over the same thing. Watch the Amy Winehouse documentary trailer after the jump. 
A24 debuted the first Amy Winehouse documentary trailer. The 90-minute documentary features previously unseen footage and previously unheard music to tell the tale of a unique talent cut down in her prime.
Winehouse is in good hands with Kapadia. His last film Senna, about Brazilian Formula One driver Ayrton Senna, was praised as one of the best documentaries of all time. We can hope he'll work some of that same magic here.
In the Amy trailer, a young Winehouse reflects on what's to come. "I don't," she responds when an interviewer asks her how big she thinks she'll be. "I don't think I'm going to be at all famous. I don't think I could handle it, I would probably go mad. I mean, I would go mad."
It's in incredibly poignant comment in light of everything that's happened to the musician since. Even as Winehouse soared to the tops of the music charts, soaked in fan adoration and critical acclaim, and racked up Grammy wins, her personal life grew increasingly troubled until she was found dead of alcohol poisoning in 2011. Amy seems like a moving tribute to her too-brief life and immense talent.
Amy is scheduled for release July 3 in the U.K., and will open in the U.S. sometime this summer.
From BAFTA award-winning director Asif Kapadia (SENNA), AMY tells the incredible story of six-time Grammy-winner Amy Winehouse – in her own words. Featuring extensive unseen archive footage and previously unheard tracks, this strikingly modern, moving and vital film shines a light on the world we live in, in a way that very few can.
A once-in-a-generation talent, Amy Winehouse was a musician that captured the world's attention. A pure jazz artist in the most authentic sense – she wrote and sung from the heart using her musical gifts to analyse her own problems. The combination of her raw honesty and supreme talent resulted in some of the most unique and adored songs of the modern era.
Her huge success, however, resulted in relentless and invasive media attention which coupled with Amy's troubled relationships and precarious lifestyle saw her life tragically begin to unravel. Amy Winehouse died from alcohol poisoning in July 2011 at the age of 27.