/Film's 30 Most Anticipated Movies Of Summer 2015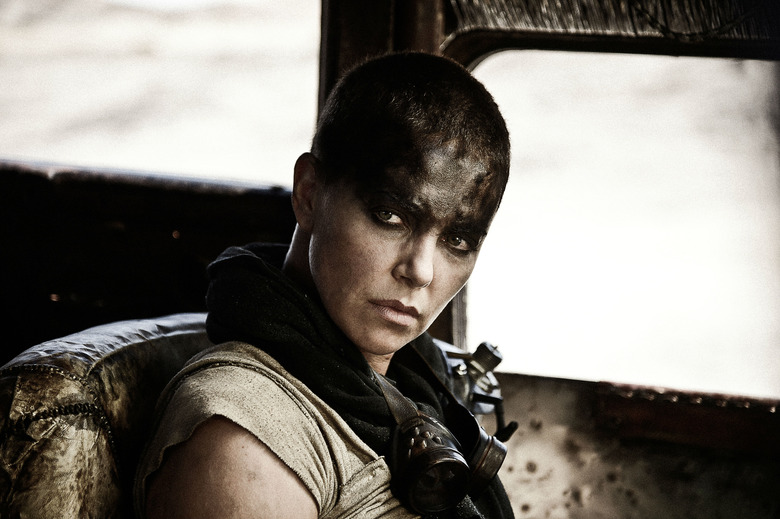 April isn't even 48 hours old but at the movie theater, summer has already begun. With tonight's opening of Furious 7, the trend of major blockbusters opening well before the first weekend in May continues. Fast Five, The Hunger Games and Captain America: The Winter Soldier are a few recent examples; next year, Batman v Superman: Dawn of Justice will open over a month before the traditional first weekend of summer. Let's face it. It might be Spring outside, but it's Summer at the movies.
With that in mind, the /Film crew decided to rank our most anticipated films of the season. Everyone on staff (Peter, Russ, Angie, David, Devindra, Angie, Chris, and myself) ranked their 20 most anticipated movies of summer 2015, those rankings were given point values, and then an overall list was created.
Below, read /Film's most anticipated movies of Summer 2015.
A few notes about how I did this. Films were eligible if they are scheduled for release from April until the end of August.  Each lists was assigned points. 20 for 1st place down to 1 point for 20th place, then all eight lists were tabulated and combined.
In the instance of tie breakers, if a film had the same amount of points, which ever was on more lists was given a higher placement. If a movie was on the same number of lists, highest individual ranking decided position. In a rare case where the films shared the same number of points, lists, and highest ranking, the number of times it was ranked higher broke the tie. That happened here. We'll get to it.
Slashfilm's Most Anticipated Movies of Summer 2015
30. Beyond the Brick: A Lego Brickumentary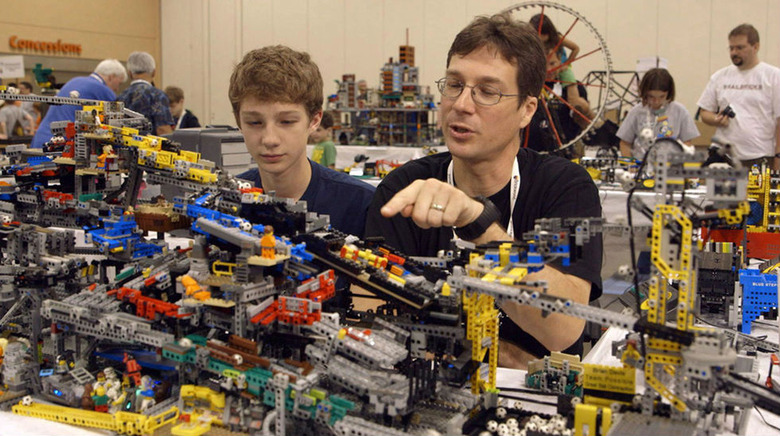 A documentary about the history of Lego. It hit the festival circuit in 2014 but finally hits theaters in limited release this Summer. Release date: July 31.
29. Poltergeist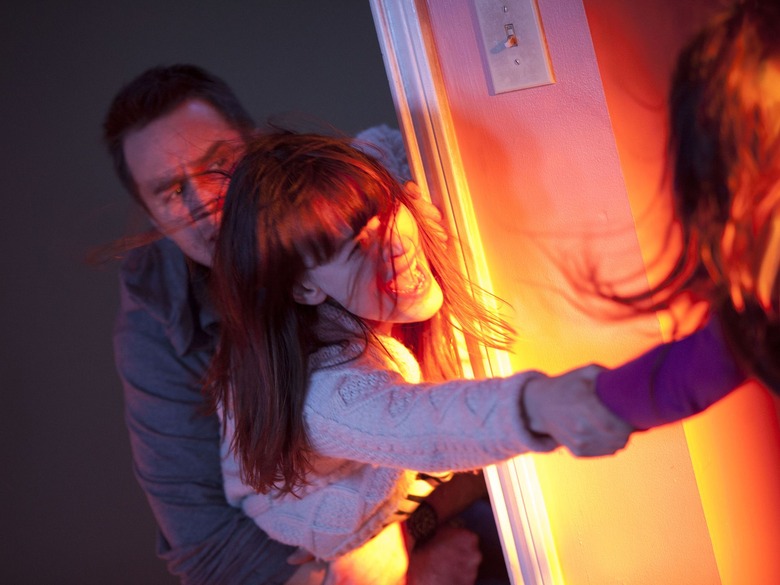 This remake comes with a ton of question marks, but also a great cast and producer Sam Raimi. Summer is also a perfect time for horror. Release date: May 22.
28. Slow West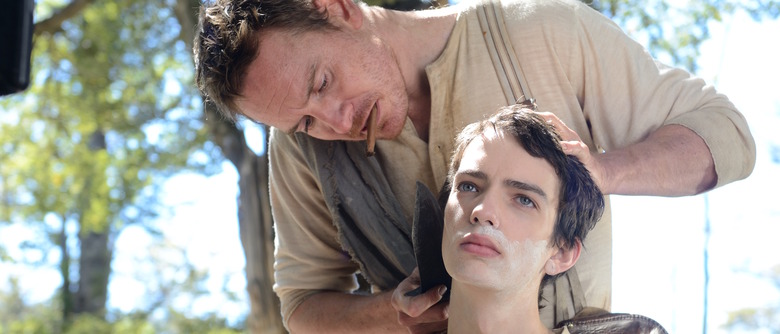 This period film sports an amazing cast and a ton of buzz coming out of Sundance. Release date: April 16.
27. Minions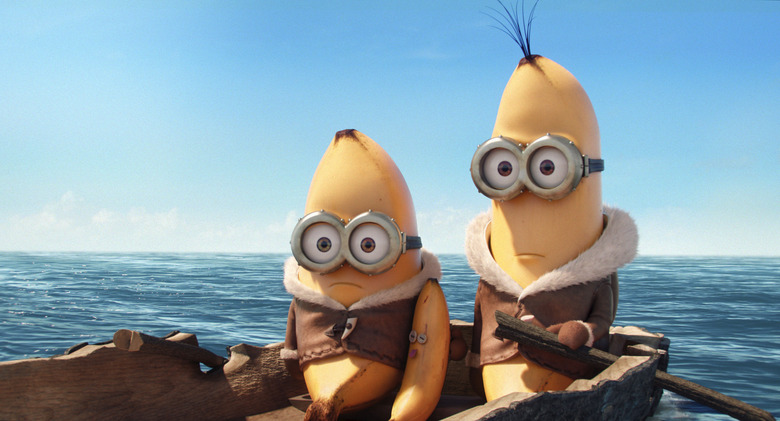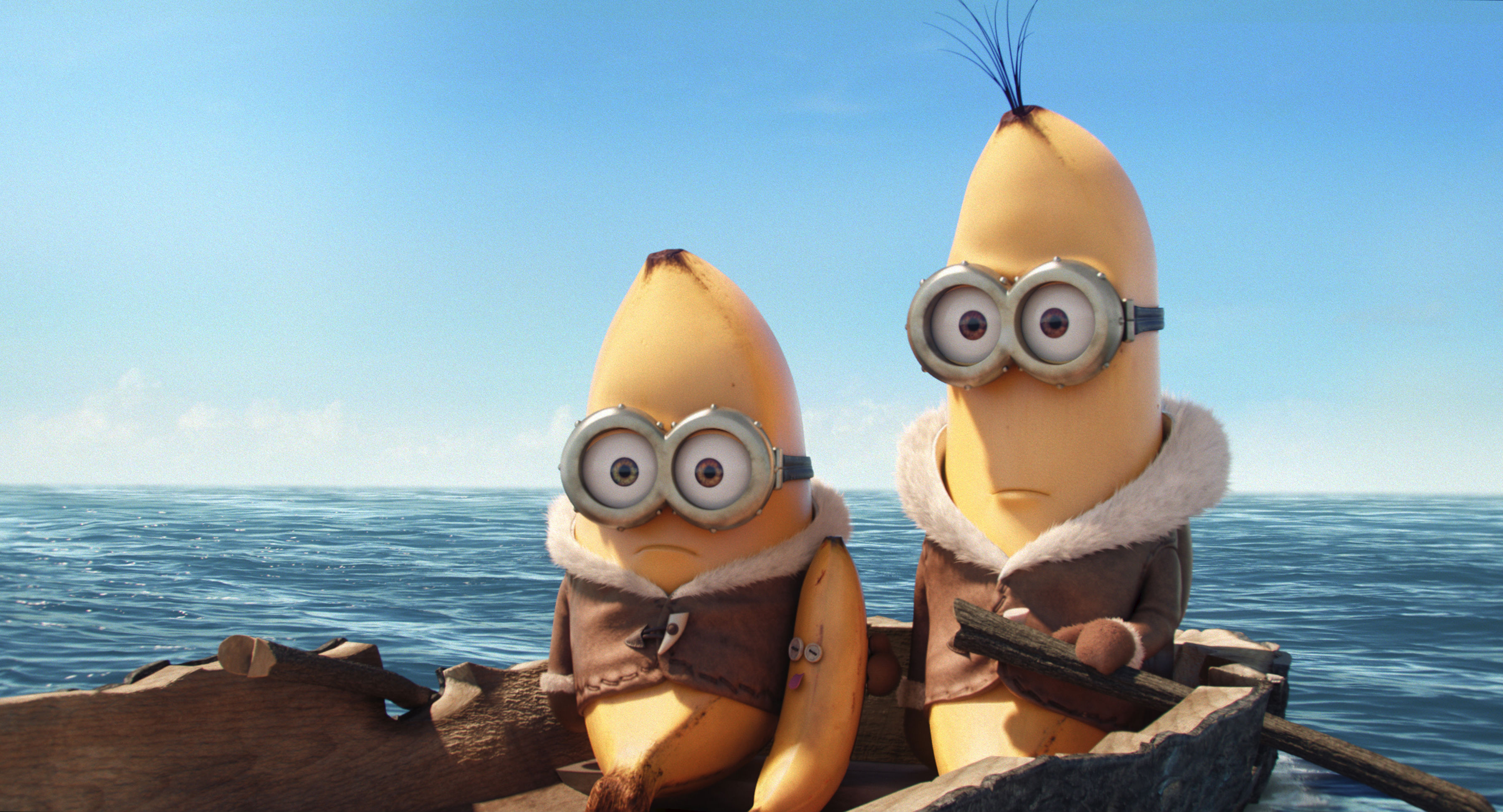 The most popular characters in the Despicable Me movies get their own spin-off. The trailer is good and this is poised to be one of the biggest hits of the summer. Release date: July 10.
26. Aloha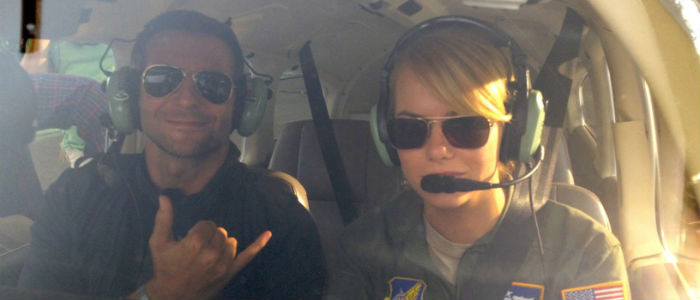 The first trailer was polarizing but this star-studded Cameron Crowe movie is still as intriguing as any other film this summer. Release date: May 29
25. Southpaw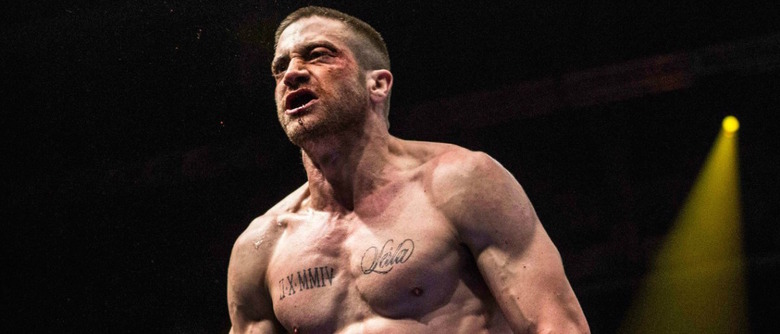 People were blown away by the trailer for this boxing drama starring Jake Gyllenhaal and his commitment to the role is inspiring. Release date: July 31
24. San Andreas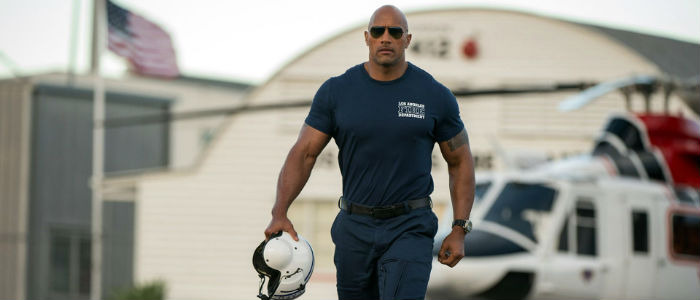 The Rock battles real rocks as California experiences a massive earthquake. We can't say for sure, but this could be entertaining throwback to disaster movies of the past. Release date: May 29
23. Terminator Genisys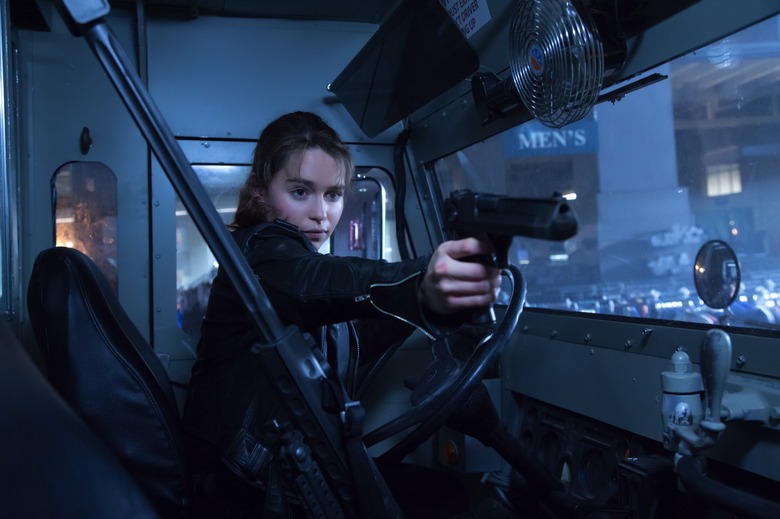 You'd think this would be higher, but after the lackluster fourth installment, and the all-over-the-place trailer, this film could be one of the best, or worst films of the summer. Release date: July 1
22. The Gift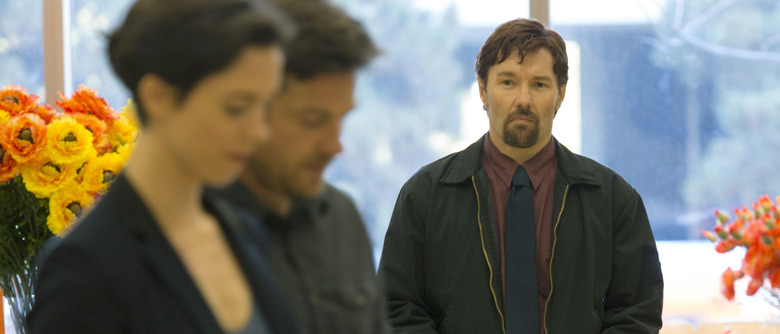 Joel Edgerton's feature debut seems incredibly creepy and odd, and who doesn't love that kind of thing? Solid cast too. Release date: July 31.
21. Entourage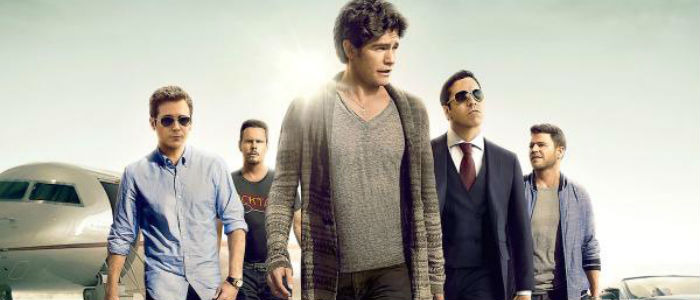 The HBO series is back and bigger than ever. Fans are surely going to enjoy the film but will it click with general audiences too? We'll see. Release date: June 5.
20. Pixels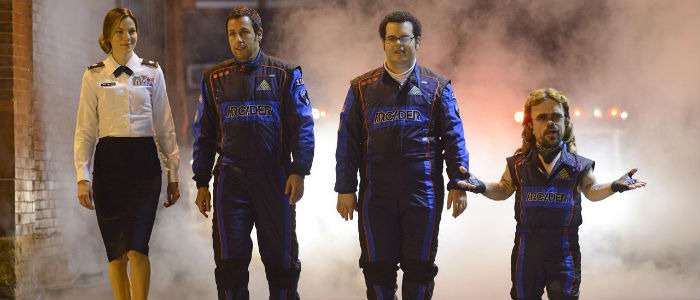 When video game characters attack the Earth, the nerds will fight back. Chris Columbus directs and the potential for something special is undeniably there. Release date: July 24
19. When Marnie Was There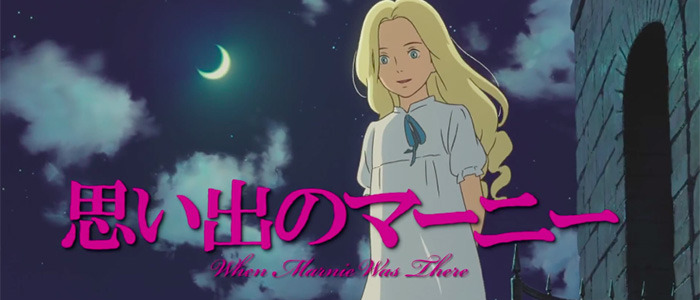 This might be the last Studio Ghibli movie so the emotions are obviously very mixed about this well-reviewed animated film. Release date: May 22
18. Pitch Perfect 2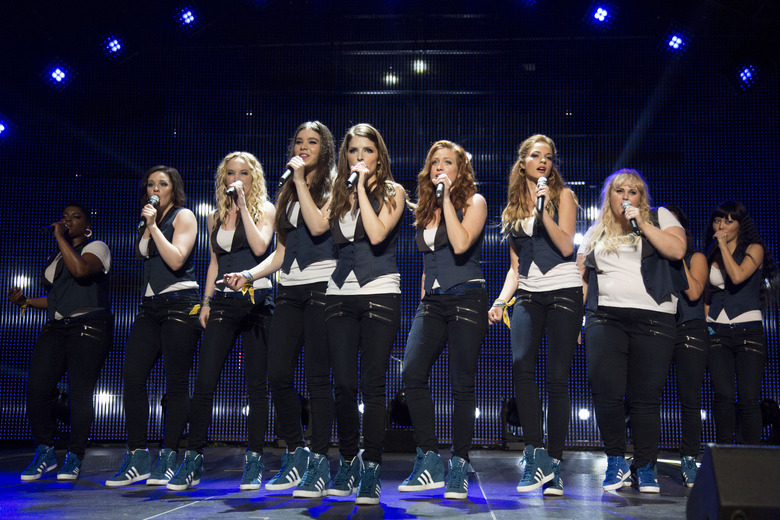 The Barden Bellas are back and this time they're on the world stage in more ways than one. When the first film came out, it was under the radar. This film is very much on the radar. Can it deliver? Release date: May 15
17. Spy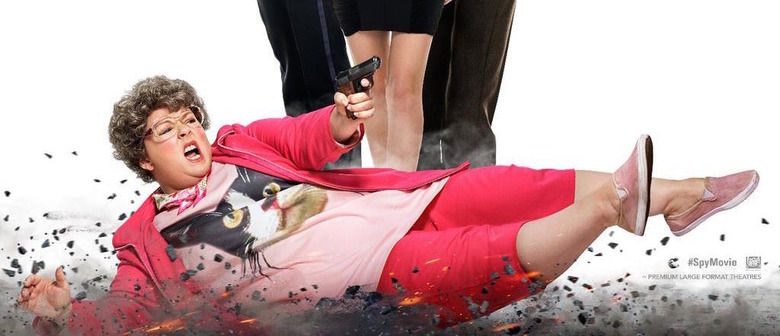 The third collaboration between Melissa McCarthy and Paul Feig has a lot of expectations to live up to, but buzz out of SXSW was good. This one is on track to be a hit. Release date: June 5
16. Magic Mike XXL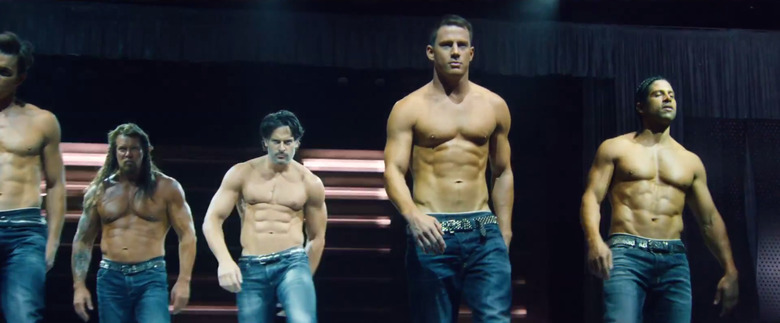 This may not be a Steven Soderbergh film, but he was around, shooting and editing, and Channing Tatum knows not to go back to the well unless you've got something to show. If this is half as good as the first, we're in for a treat. Release date: July 1
15. Fantastic Four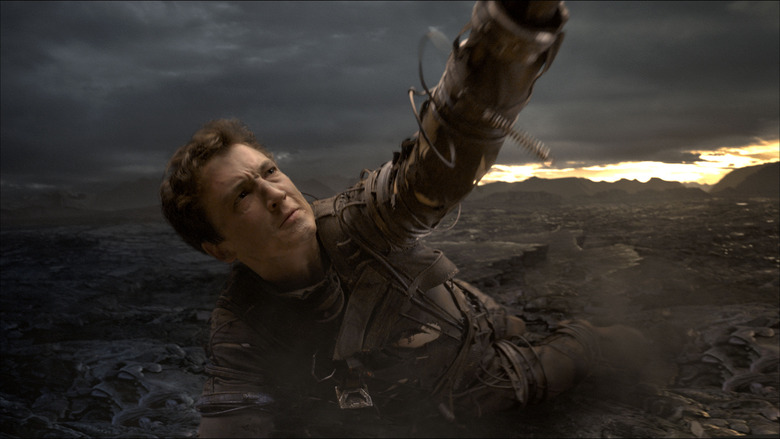 The biggest question mark of the summer goes on this superhero reboot. Are we looking at the next X-Men or the next, well, Fantastic Four? Great cast, capable filmmaker, we're all hoping for the best. Release date: August 7
14. Pan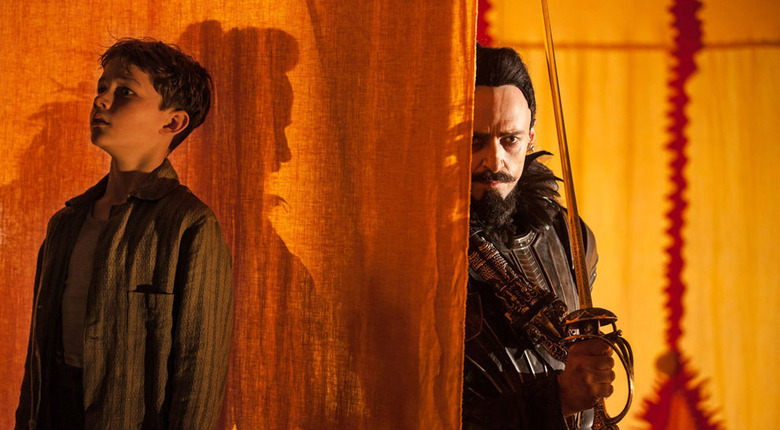 This one surprised me. It was on everyone's list...except mine, but always super low. I credit the reputation of Joe Wright, the nostalgia factor, Hugh Jackman and a pretty beautiful trailer. Release date: July 24
13. Me and Earl and the Dying Girl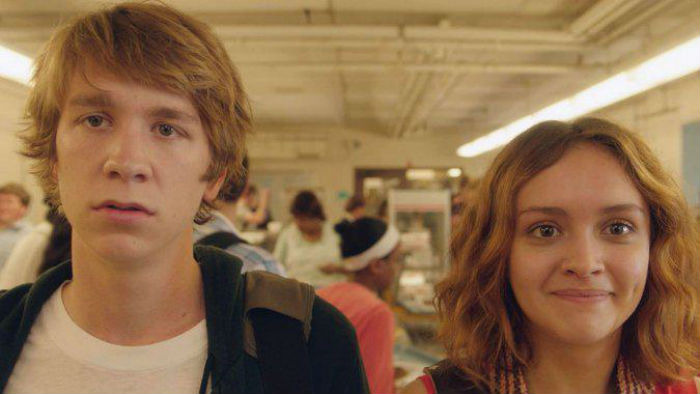 I take full credit for this one. After seeing and loving the film at Sundance, a super positive review has got everyone on the site buzzing to see this fantastic movie. And the rest of us to see it again. Release date: June 12
12. The Man From U.N.C.L.E.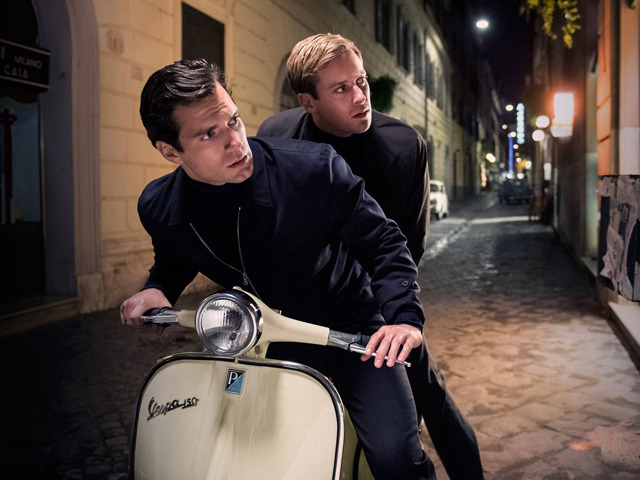 Guy Ritchie's spy movie will almost certainly look good. But will it be good? That's the answer fans wait for as we get closer to this adaptation of the TV show. Release date: August 14.
11. Furious 7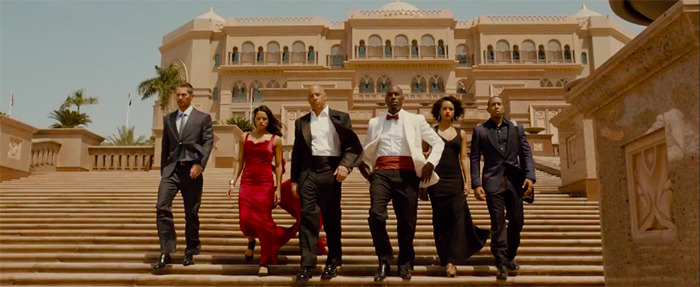 The seventh film in the Fast and Furious franchise is the biggest and craziest yet. It's also super emotional as it's the final film featuring actor Paul Walker. Go for the cars, stay for the tears. Release date: April 3
10. Dope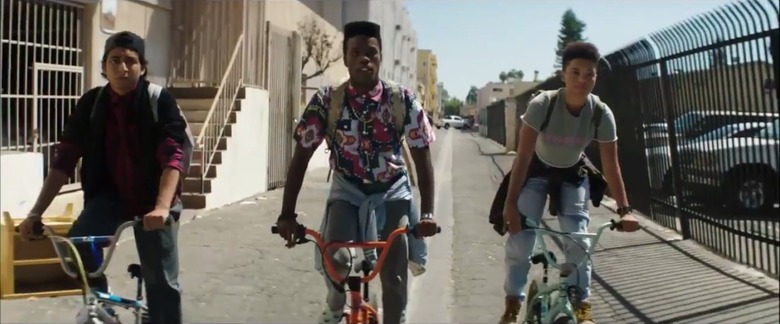 Fans of high energy crime capers and '90s nostalgia are going to flip for Dope, a super fun, exciting film that's going to win a lot of fans coming off its Sundance premiere. Release date: June 19.
9. Ant-Man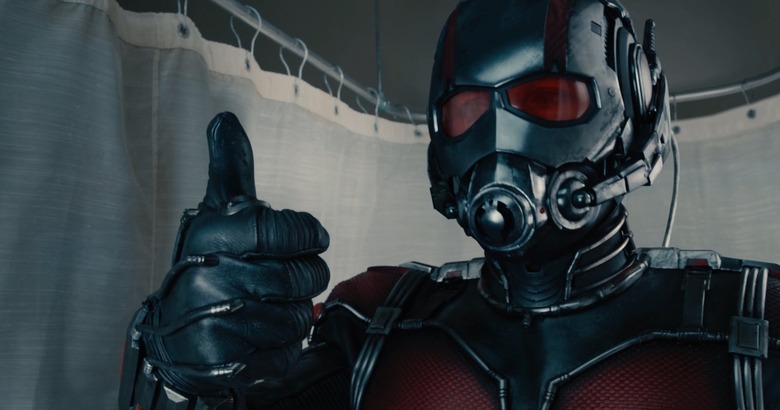 After a slew of pre-production controversy, we're finally getting to see Ant-Man on the big screen. We're excited, but this odd between phases release date is slightly worrisome. Release date: July 17
8. Ex Machina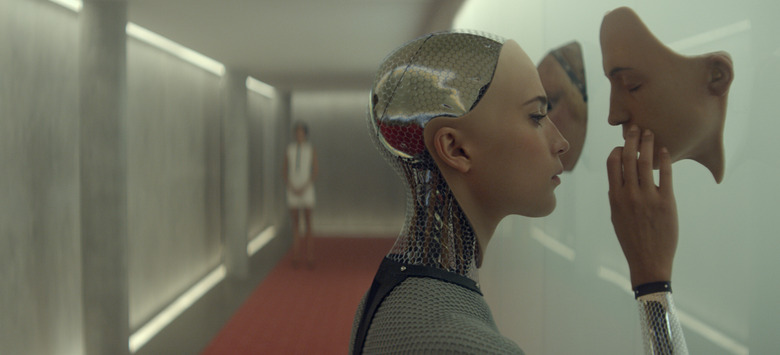 Alex Garland's gorgeous sci-fi (which, in fairness, has already seen release in many countries outside the US) boasts a small but stunning cast, an intriguing premise and a ton of pre-release buzz. I've seen the movie. It's fantastic. Release date: April 10
7. Trainwreck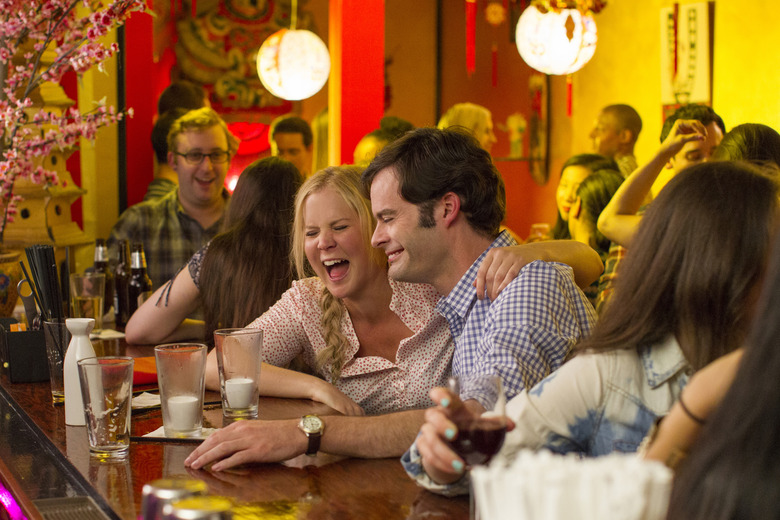 The power duo of director Judd Apatow and writer/star Amy Schumer have expectations for this comedy incredibly high. Add in a great trailer and solid reviews out of SXSW and there you go. Release date: July 17
6. Inside Out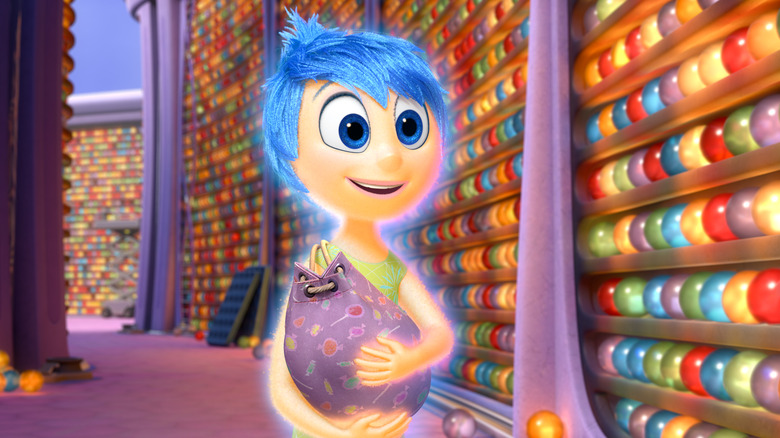 Pixar took a year off in 2014 but they look to be back and better than ever with this incredible clever premise. There's a knock-out voice cast and the trailers make it feel like we haven't scratched the surface. Release date: June 19
5. Jurassic World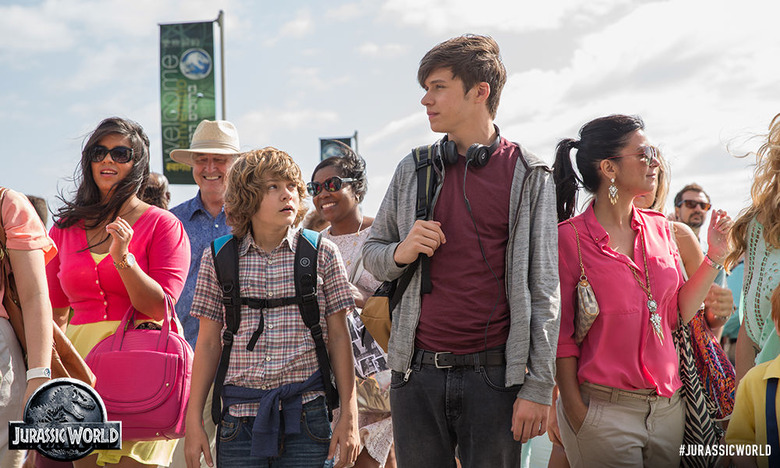 The Jurassic Park franchise has been dormant for long enough. Director Colin Trevorrow is bringing it back and while anticipation is incredibly high, many people are skeptical if it can deliver. We're holding out hope. Release date: June 12
4. Mission: Impossible Rogue Nation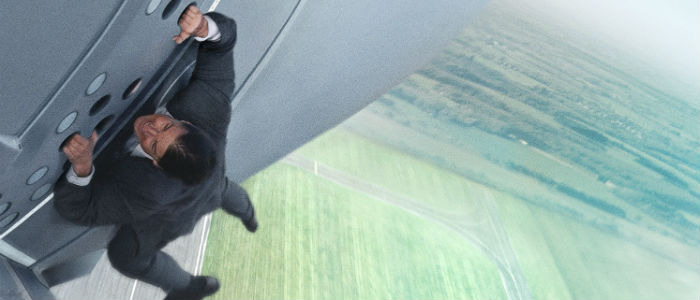 Half a year cut off of pre-production? No problem. Tom Cruise's latest entry into this huge action series has fans salivating, especially after that first trailer. Release date: July 31
3. Tomorrowland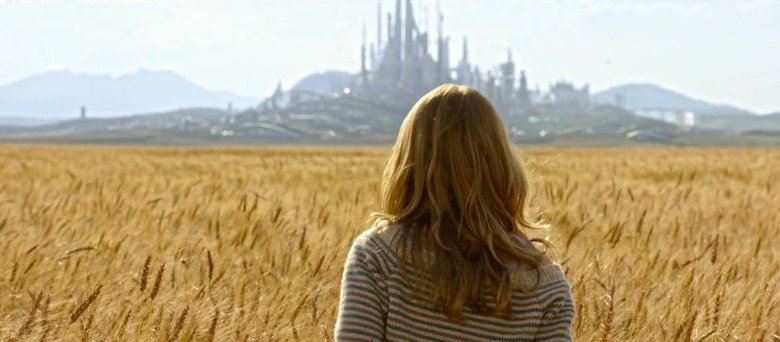 The combination of Brad Bird, Disney, George Clooney, Damon Lindelof and this mysterious original story have Tomorrowland coming in incredibly close to the number one spot. Wanna go? Release date: May 22
2. Avengers: Age of Ultron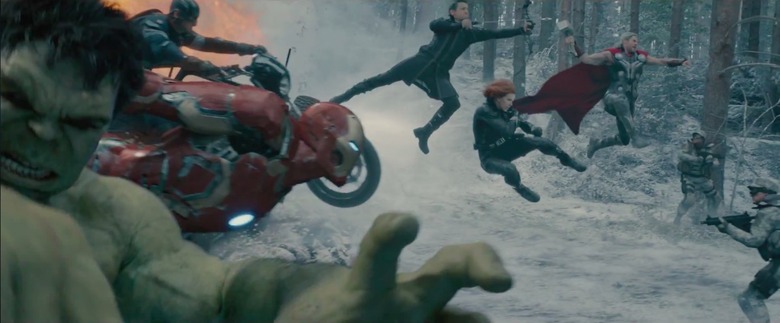 Avengers: Age of Ultron misses the top spot on a tie breaker. Both it and the #1 film were each on every single list. Each was #1 on multiple lists. But Ultron was the most anticipated film of the summer for only three of us (myself, Angie, Jeff) while the #1 film was in the top spot on four lists. If you're reading this site, you know all about this one. Release date: May 1
1. Mad Max: Fury Road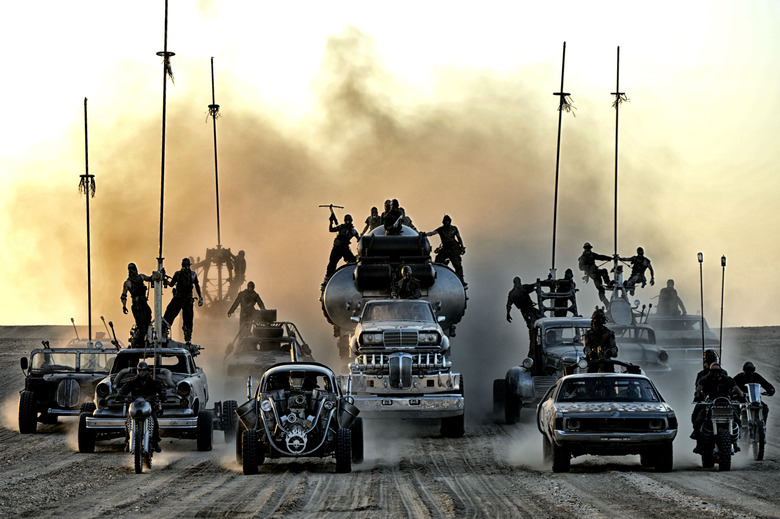 Coming in as the most anticipated movies of summer 2015 by Peter, Devindra, Russ and Chris, and thereby the entire /Film site, is George Miller's return to the desolate wastelands of Mad Max. Two years ago, this film was all but a blip on most people's radars, but at Comic-Con 2014, that first trailer wowed audiences in a way trailers rarely do. Each subsequent look at the film has impressed us even more, and that's why Mad Max: Fury Road is /Film's most anticipated film of Summer 2015. Release date: May 15
Now, look at the eight individual lists.
Germain Lussier's Most Anticipated Movies of Summer 2015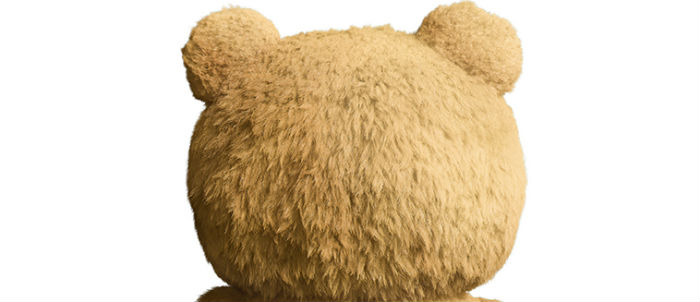 Mission: Impossible Rogue Nation
Me and Earl and the Dying Girl
Peter Sciretta's Most Anticipated Movies of Summer 2015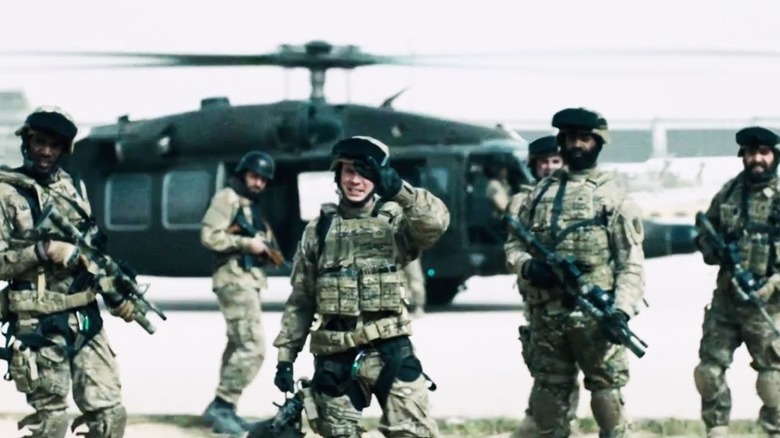 Me and Earl and the Dying Girl
Mission: Impossible – Rogue Nation
Angie Han's Most Anticipated Movies of Summer 2015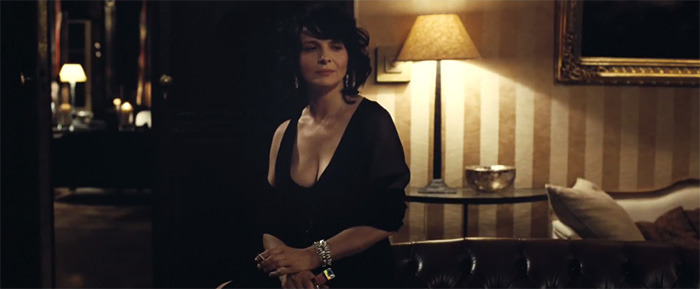 Mission: Impossible – Rogue Nation
Me and Earl and the Dying Girl
Jeff Cannata's Most Anticipated Movies of Summer 2015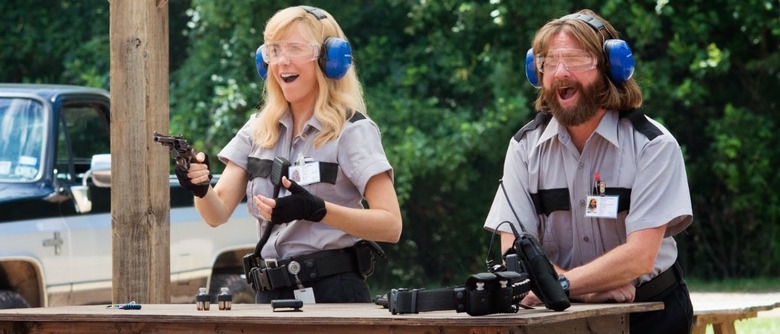 Mission: Impossible Rogue Nation
Me and Earl and the Dying girl
Devindra Hardawar's Most Anticipated Movies of Summer 2015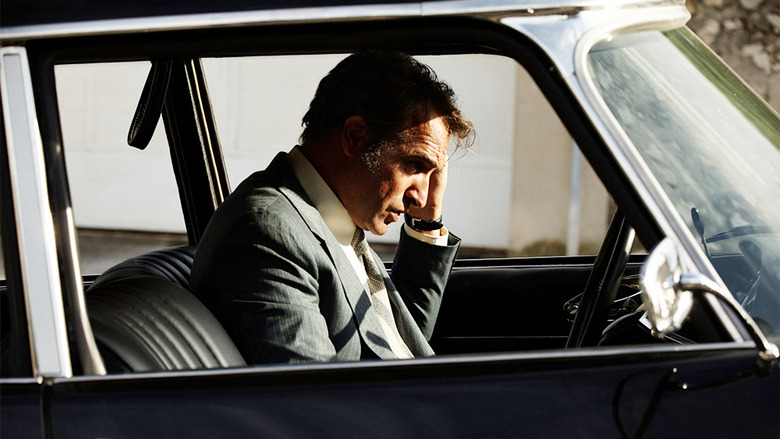 Mission: Impossible Rogue Nation
Russ Fischer's Most Anticipated Movies of Summer 2015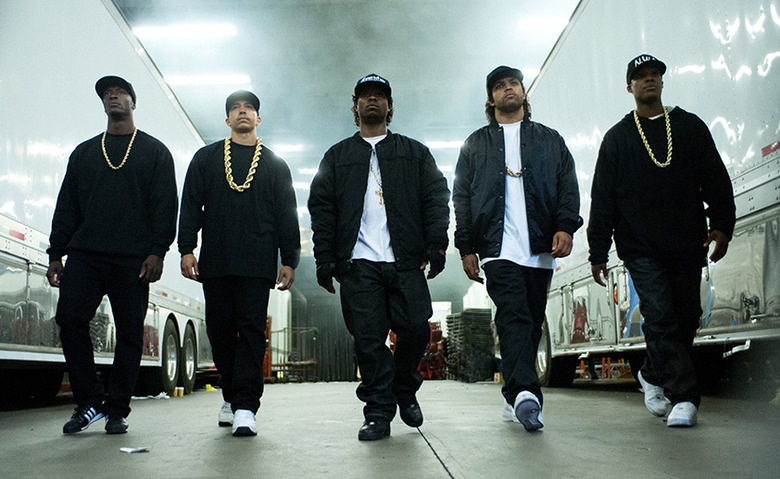 Mission: Impossible – Rogue Nation
Me and Earl and the Dying Girl
David Chen's Most Anticipated Movies of Summer 2015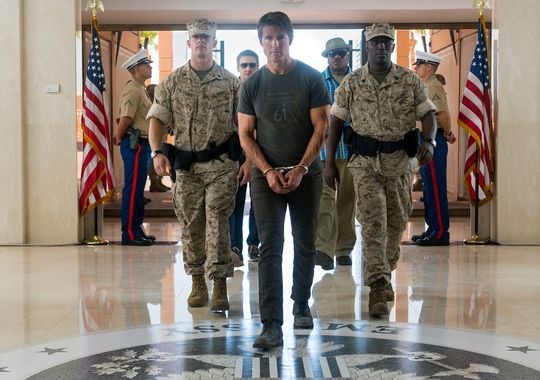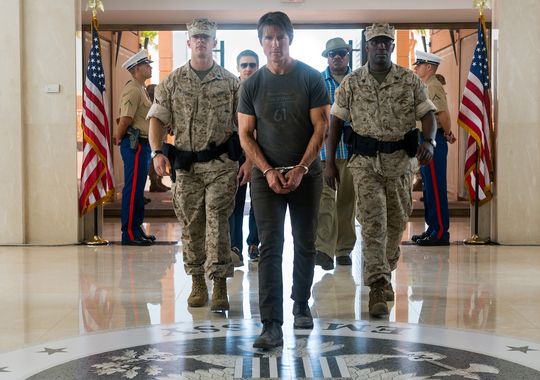 Mission: Impossible Rogue Nation
Christoper Stipp's Most Anticipated Movies of Summer 2015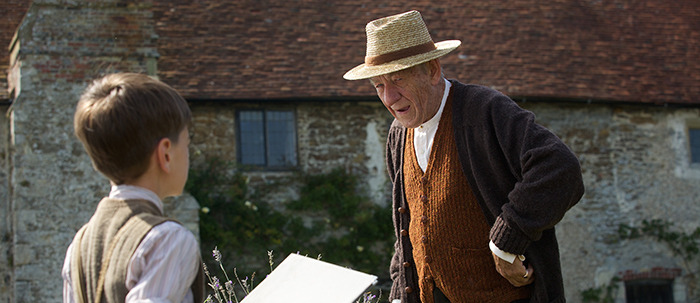 Mission: Impossible Rogue Nation
Me and Earl and the Dying Girl
Beyond the Brick: A LEGO Brickumentary