Sequel Bits: 'Spectre', 'Fight Club 2', 'Pirates Of The Caribbean 5', 'Dragon Tattoo', 'Heroes Reborn'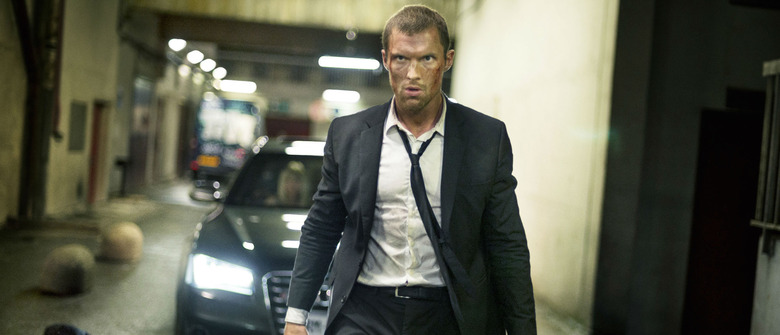 After the jump:
The Transporter: Refueled gets pushed back to fall
Rings sucks in Aimee Teegarden of Friday Night Lights
Ron Howard preps the Da Vinci Code sequel in Florence
Paul Blart is "2 Blart 2 Furious" in a new trailer
James Bond won't be part of a "Marvel-style" universe
Zachary Levi tweets a look at the Heroes Reborn cast
Pirates of the Caribbean 5 production hits a delay
A new Dragon Tattoo book is coming; see the cover
Get a preview of the Fight Club 2 comic book
The Transporter: Refueled has hit a slight speed bump. EuropaCorp will now open the action reboot on September 4, instead of June 19 as originally planned. The official explanation is that the extra time will help the cast promote the film. Said cast includes Game of Thrones' Ed Skrein, who takes over from Jason Statham as the title character. [Variety]
More details are spilling forth on Rings. The latest actress to get caught up in the video's curse is Aimee Teagarden, who joins Matilda Lutz and Alex Roe. The story centers on a young man (Roe) who becomes distant from his girlfriend (Lutz) after watching the fatal VHS tape.
There's also word that the new film will bring back the character of Aidan Keller, the son of Naomi Watts' Rachel Keller from the earlier movies. Now he's all grown up, though it's unclear who'll play him in the movie. F. Javier Gutiérrez is directing Rings for a November 13 release. [Shock Till You Drop, Deadline]
Ron Howard is preparing to crack the Da Vinci Code yet again. He's currently prepping the upcoming sequel Inferno in Florence, Italy, where it'll begin shooting later this month. The production will then move to Venice and Istanbul.
The director has been sharing some of his prep work on Twitter. The models below are of the Badìa Fiorentina:
Methodology meeting for the opening action sequence of #InfernoMovie pic.twitter.com/e3semKxlgs

— Ron Howard (@RealRonHoward) March 31, 2015
Models of key sets are always cool to look at and shed a lot of light on problems & possibilities pic.twitter.com/3dXTs0BWo8

— Ron Howard (@RealRonHoward) March 31, 2015
Models suggest ideas 4 specific shots and other cinematic aspects of the movie. Lots of ideas – lots of arguing too pic.twitter.com/eIahSVOhXz

— Ron Howard (@RealRonHoward) March 31, 2015
Unsettling research item for #InfernoMovie pic.twitter.com/DTqwTPIAB5

— Ron Howard (@RealRonHoward) April 1, 2015


Tom Hanks returns as Robert Langdon. Felicity Jones, Irrfan Khan, Omar Sy, and Sidse Babett Knudsen are also in the cast, and Ben Foster is in talks to play the villain. Inferno opens October 14, 2016. [BadTaste via MovieWeb]
We're not likely to get a Paul Blart / Fast and Furious crossover anytime soon, but if we did it might look a little something like this. Check out the Fast and Furious-themed trailer for Paul Blart: Mall Cop 2, or as it's called here, 2 Blart 2 Furious.
Paul Blart: Mall Cop 2 opens April 17. [Sony's YouTube]
***
Click onward for the latest on James Bond, Pirates of the Caribbean, The Girl With the Dragon Tattoo, Fight Club, and more.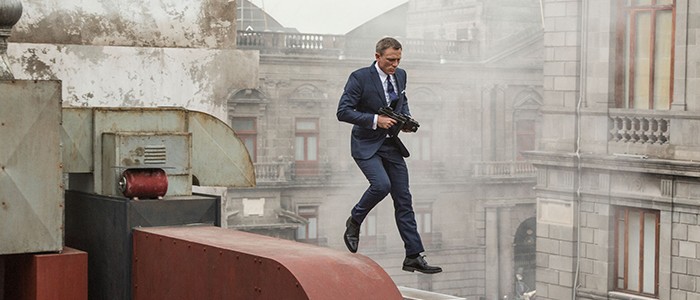 The James Bond universe is rich and dense, with history that spans back decades and more colorful characters than you could shake a stick at. But don't mistake that for a Marvel-style "shared universe." "I think Bond lives in his own universe. I don't think he wants to share it with anyone else," laughed producer Barbara Broccoli.
Meanwhile, the filmmakers are excited to keep the series moving forward with Daniel Craig in Spectre — and maybe even beyond. "We want him for as long as he'll have us," said producer Michael G. Wilson. Broccoli chimed in, "He's got an open-ended contract." (But for what it's worth, Wilson does agree that Elba would "make a great Bond.") [Moviefone]
Meet the new heroes of NBC's upcoming limited series Heroes Reborn. Or more accurately, meet seven new heroes and one returning HRG.
It begins. @TheJackColeman @ryanAguzman @judishekoni @HenryLovesYou @RobbieKay_ @KikiSukezane @toru_uckd @heroes pic.twitter.com/VGZQJDjNhb

— Zachary Levi (@ZacharyLevi) March 31, 2015


Zachary Levi, who tweeted the photo, is up there in the front. From top to bottom, left to right, the others are: Judi Shekoni, Henry Zebrowski, Robbie Kay, Toru Uchikado, Jack Coleman, Ryan Guzman, and Kiki Sukezane. Not pictured is Masi Oka, who's set to guest star as Hiro. [TV Line]
Jack Sparrow's perpetual bad luck seems to have spread to his upcoming five-quel, Pirates of the Caribbean: Dead Men Tell No Tales. The Australia shoot has been delayed due to star Johnny Depp's hand injury, which we reported on earlier this month.
The original plan was to shoot around him until he recovered, but the injury is proving more complicated than initially expected and about half the crew has been told to stand down. For the time being, the action sequel is still slated to open July 7, 2017. [Empire]
Author Stieg Larsson originally envisioned The Girl With the Dragon Tattoo as the start of a ten-book saga, but he died after completing just three. Nevertheless, the series will continue September 1 when The Girl in the Spider's Web, written by David Lagercrantz, hits shelves.
Not everyone is happy about this, including Larsson's longtime partner Eva Gabrielsson. But for the curious, here are the U.S. cover, U.K. cover, and book trailer.
The Cover for THE GIRL IN THE SPIDER'S WEB, the Fourth Novel in Stieg Larsson's Millennium Series, Coming Sept. 1 pic.twitter.com/ABbe6cQlne

— Publishers Weekly (@PublishersWkly) March 31, 2015
Lisbeth Salander is back in The Girl in the Spider's Web https://t.co/0qtPQoTje1 #shesback pic.twitter.com/2ZXJlCdSyP

— Waterstones (@Waterstones) March 31, 2015
[Vulture]
19 years after Chuck Palahniuk first published Fight Club, he's back with a comic book follow-up. Dark Horse Comics has unveiled a look at a variant cover of the first issue, drawn by Chip Zdarsky, as well as some preview pages. Check some of 'em out below and head to THR for even more.
Fight Club 2 will run for ten issues starting May 27. Prior to that, Dark Horse Comics will get fans ready with a special Free Comic Book Day edition out May 2. [THR]