Kevin Smith Brings Back More Actors For 'Mallrats 2'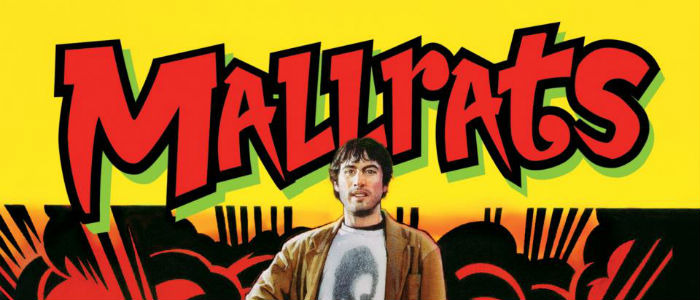 Kevin Smith's Mallrats 2 is a long way away, but the director is already having a ton of fun with it. Over the past few weeks, he's been in contact with the bulk of his original cast and tweeting images announcing they'll be back for the sequel. At first, his tweets suggested he was trying to get 12 members of the original cast back but recently that number ballooned to 15. Who are the newest additions? Who could he still be going for? Read the updated Mallrats 2 casting below.
So to start, Smith announced (and we covered) the return of the following actors:
At that point, Smith had tweeted "7 down, 5 to go." Here are the updates:
T.S. Quint proposes a return to the Jaws ride! @SirJeremyLondon going back to the MALL, ya'll! 8 down, 4 to go! #MR2 pic.twitter.com/laSdWqtheB

— KevinSmith (@ThatKevinSmith) March 27, 2015
6. Renee Humphrey (Trevor Elias is Clerks 3 casting)
TRISH v ELIAS! RENEE HUMPHREY & TREVOR FEHRMAN finger #MR2 (and CLERKS 3)! We going back to the mall, y'all! 3 to go! pic.twitter.com/PU7ufnWpo3

— KevinSmith (@ThatKevinSmith) March 30, 2015
CHASING GWEN! Gwen, minus a Burt Reynolds mustache. @JoeyLaurenAdams is going back to the MALL, y'all! 2 to go! #MR2 pic.twitter.com/lrjT21hyPH

— KevinSmith (@ThatKevinSmith) March 31, 2015
LaFours shows us his number of kills! SVEN-OLE THORSEN is going back to the MALL, y'all! 11 down, now 4 to go! #MR2 pic.twitter.com/twqRcUd0cM

— KevinSmith (@ThatKevinSmith) April 1, 2015
At this point you probably noticed that after casting Joey Lauren Adams, Smith said he had two to go. Then after Thorsen, he had FOUR to go. That's interesting. Let's try and figure out who is left.
These are just my guesses:
1. Ben Affleck – This, of course would be the big get. Affleck was just getting his start when he did Mallrats and has since become one of the biggest stars in the world. If Mallrats shoots in 2016, Affleck will most likely be busy. He's almost certainly one of the four, but probably couldn't do more than a cameo.
2. Claire Forlani – Forlani is one of the stars of the film but hasn't acted in a few years. I've also heard rumors she wasn't a fan of Mallrats. I assume she and Affleck are the original "two to go" after Joey Lauren Adams.
3. Priscilla Barnes – The famously "three-nippled" dirty mall psychic is likely next on the depth chart. She's been acting consistently for decades and I can only assume would be happy to be back to one of her most famous recent roles. 
4. A member of Smith's crew – After those actors, most of the memorable performances are from close personal friends of Smith: Scott Mosier as the assistant, Bryan O'Halloran as the game show contestant, or Walt Flanagan and Bryan Johnson as the fanboys. I honestly don't see any of those roles being more important than the other. And I don't think Smith would have trouble getting any of them back.
Update: Smith confirmed on his Smodcast that Mosier will be back as Roddy, the assistant.Update 2: 
Rejoice, @TellEmSteveDave Ants! Steve-Dave & The Fanboy are going back to the MALL, y'all! 13 down, now 5 to go! #MR2 pic.twitter.com/47lJT2cmAB

— KevinSmith (@ThatKevinSmith) April 2, 2015


Mallrats 2 is currently scheduled to film in 2016. Who do you think are the remaining actors Smith has to cast?