James Gunn Script 'The Belco Experiment' To Be Directed By Greg McLean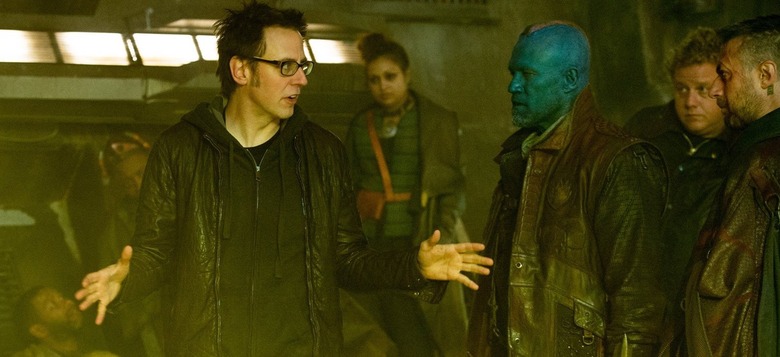 As a director, James Gunn is tied up with Marvel's Guardians of the Galaxy 2 for the time being. But as a writer and producer, he's dipping back into smaller fare. Gunn is teaming with MGM for The Belco Experiment, an original horror to be directed by Greg McLean.
Hit the jump for details on the James Gunn Belco Experiment project.
Gunn announced the new project on Facebook:
I'm incredibly excited to announce that we're commencing production on a new film, The Belco Experiment, from my own script. The story revolves around the American Belco company in South America which is mysteriously sealed off at the beginning of a work day, and its employees are ordered to kill each other or be killed themselves. This starts an escalation of violence, where we discover the true nature of each and every Belco employee.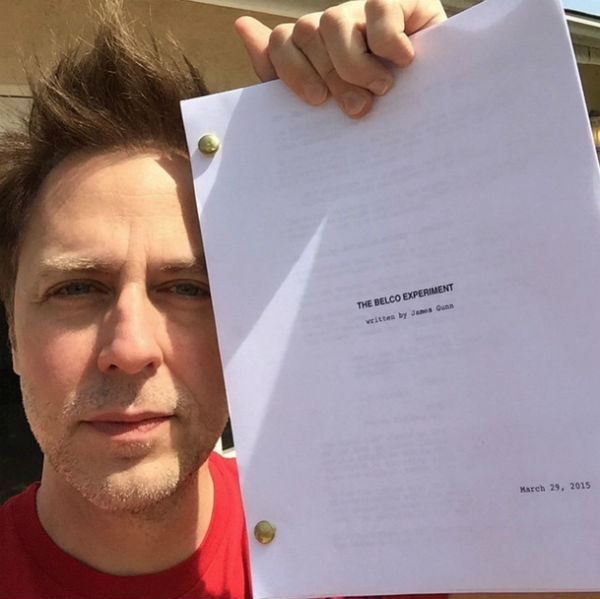 He also posted the above image on Instagram.
The script dates back a few years. According to Gunn, "it's a film that first came to me in a dream, and I woke up and wrote the first draft in a two-week fugue state binge." The result, he says, "has the heart and humor my films have all had, [but] it is also the most intense and uncompromising script I've ever written."
Praising McLean's "honesty in film" and "naturalistic style," Gunn gushed, "I don't know if I've ever related to another filmmaker's sense of aesthetics and love of film more."
McLean is an Aussie director best known for the two Wolf Creek films. Also on board is producer Peter Safran, who worked on Annabelle and The Conjuring. Pre-production has already begun and shooting will start in Bogota, Colombia in early June. No release date has been set.
Gunn is fresh off of the Marvel smash hit Guardians of the Galaxy, and is currently working on the sequel due out on May 5, 2017.