Adewale Akinnuoye-Agbaje Is Killer Croc In 'Suicide Squad,' Timeline Revealed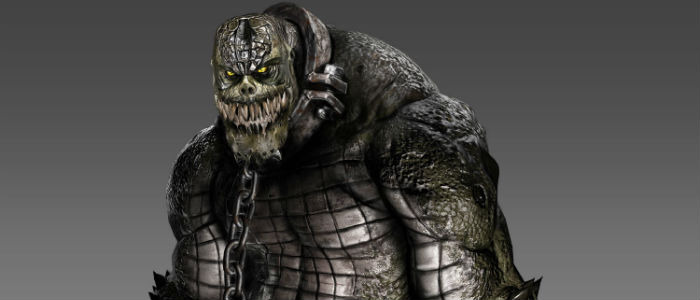 Batman maybe fighting Superman in the next DC Universe film, but after that they're really adding to his Rogue's Gallery. We already know that the Joker will appear in Suicide Squad along side Harley Quinn, Enchantress, Captain Boomarang, Deadshot and Rick Flagg. Now, another major DC bad guy is joining the mix.
Adewale Akinnuoye-Agbaje has been cast as Killer Croc in the David Ayer directed film. He's best known for his role on Lost but also recently appeared in Thor: The Dark World, which should make comic fan's heads spin.
Read more about the Killer Croc Suicide Squad casting and find out when the film takes place below. 
The Wrap broke the news of Killer Croc joining Suicide Squad. That's an image of the character in Batman: Arkham Asylum above and here's Akinnuoye-Agbaje: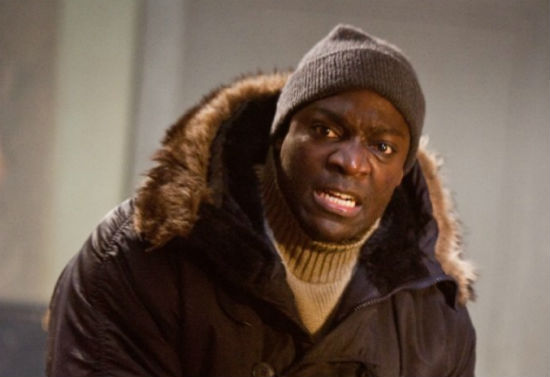 Casting Akinnuoye-Agbaje is excellent as he's got the physique and mean streak to play the giant reptilian super villain, but the fact the character is in the movie at all is the bigger news. How will Croc fit into this already jam-packed film? Will he be an adversary to the team or an ally? Is he being set up for an upcoming Batman movie, or is that role being saved for The Joker? And will we see other major Batman villains in the film? We'll have to wait and see.
Another interesting piece of Suicide Squad news comes from El Mayimbe on Twitter:
FREE TWITTER SCOOP! SUICIDE SQUAD is set & takes place between events of MAN OF STEEL & BATMAN v SUPERMAN: DAWN OF JUSTICE. RT

— Umberto Gonzalez (@elmayimbe) March 31, 2015
Do you find the fact Suicide Squad takes place before Batman v Superman surprising? Frankly, I don't. It helps add to the fact Batman will have a history and mystique in the new movie. It also helps establish the rumor of Lex Luthor having a large understanding of the amount of super-people in the world when Batman v Superman opens.
Suicide Squad opens August 5, 2016. What do you think of the Killer Croc and time frame news?