'The 33' Trailer: Antonio Banderas Leads The Chilean Miner Movie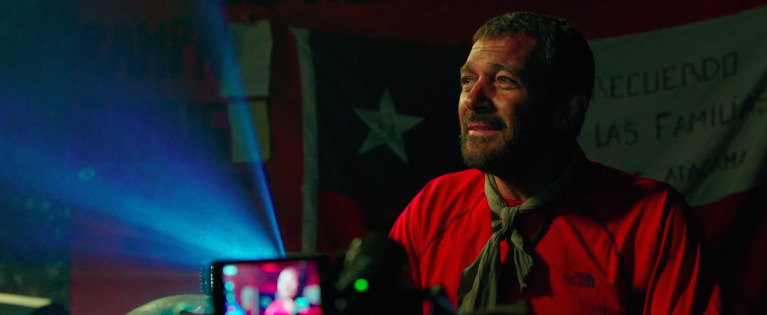 Five years ago, a cave-in at the San José Mine in Copiapó, Chile left 33 miners trapped. The entire world tuned in to watch the tragedy unfold over the next 69 days, as the men awaited rescue 2,300 feet underground. Now, we're about to get the chance to see it happen all over again in a much accelerated fashion, as the first The 33 trailer hits the web.
Antonio Banderas, Lou Diamond Phillips, and Juan Pablo Raba play miners Mario Sepúlveda, Luis Urzua, and Darío Segovia; Rodrigo Santoro is Chilean Minister of Mining Laurence Golborne; Gabriel Byrne is engineer Andre Sougarret, who leads the rescue mission; and Juliette Binoche is María Segovia, sister of Darío. Patricia Riggen directs. Take a look at the first The 33 trailer after the jump.
Here's the first The 33 trailer from 20th Century Fox Chile. Despite the fact that it's a trailer intended for Chilean audiences, for a movie based on real events that happened in Chile, to (mostly) Chilean people, everyone here speaks to each other in accented English. It doesn't make any sense, but it does make this trailer easier for us Americans to comprehend.
Despite the fact that we already know all 33 of these men will miraculously make it to safety (uh, spoiler alert), there's plenty of drama and tension here. And it's less claustrophobic than you might expect, because rather than focus exclusively on the miners' ordeal, the film also covers the goings-on aboveground. Various officials concoct plans to deal with the incident, rescue workers of all stripes carry out said plans, and family members and friends of the miners lean on each other during this trying period.
The 33 opens August 6 in Chile — five years almost to the day from the initial cave-in. No U.S. release date has been set, but we can probably expect it out sometime this year.