'Metal Gear Solid' Movie Moves Forward With New Screenwriter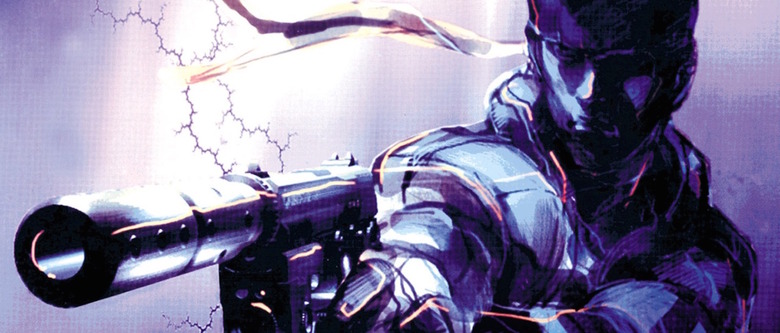 A Metal Gear Solid movie has been in on-again, off-again development for most of the past decade. Currently it's in "on" mode, with Jordan Vogt-Roberts (Kings of Summer) attached to direct for Sony Pictures, and now it's even making some forward progress.
Jay Basu has just been set to write the script, based on the Konami video game series created by Hideo Kojima. Learn more about the Metal Gear Solid screenwriter after the jump. Deadline reports Basu has closed his deal with Sony Pictures. Avi Arad is producing the project and Michael De Luca is overseeing for Sony.
We've been tracking the progress of the Metal Gear Solid movie since it was first announced around 2007. After an initial flurry of interest, development stalled out around 2010. Arad started to get it back on track around 2012, and last year the project took a big step forward as Vogt-Roberts entered talks to direct.
The original Metal Gear was released in 1987. But it was the third game, 1998's Metal Gear Solid, that launched the franchise into superstardom. The story revolves around Solid Snake, a soldier who infiltrates a nuclear weapons facility to stop the special forces unit FOXHOUND from launching a nuclear strike.
That's the simple version of the story, but it's just the tip of the iceberg. Metal Gear Solid features a dense web of alliances, conspiracies, rivalries, and so on. Those complications are reportedly part of the reason why earlier incarnations of the film have stalled — but if Basu can get them sorted out, they might also turn out to be exactly the kind of rich material that could sustain years of sequels and spinoffs to come.
Basu recently scripted Monsters: Dark Continent with Tom Green, who also directed. That film is due out next month in the U.S. from RADiUS-TWC. Last year he made the Brit List (the U.K.'s answer to the Black List) for The Pier, which he co-wrote with David Bowers. Additionally, he was tapped to help Universal bring its Universal Monsters franchise to life.