'Shooting Clerks' Teaser Trailer: The Kevin Smith Biopic Is Coming Soon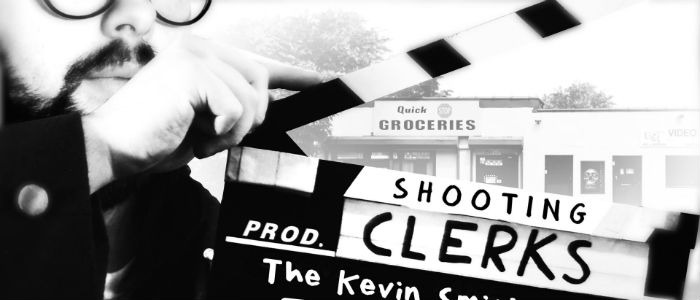 A few years back, Kevin Smith said he was retiring. That changed when a spark ignited new passion in the filmmaker; now we're getting movie after movie from Smith. He first had that inspiration in the early '90s when he raised $27,000 to make a little black and white movie called Clerks. Now, over twenty years later, that incredible story is becoming a movie. It's called Shooting Clerks, and after going the crowd-funding route in 2014, the first Shooting Clerks trailer is now out. See it below.
Here's the trailer via Auld Reekie Media.
Shooting Clerks Trailer
Shooting Clerks was written and directed by Christopher Downie with the full approval and participation of Smith himself. The director gave his blessing and will even cameo in the movie.
Beyond that, there really isn't much information out there on the movie. We don't know when it's coming out, or how the producers hope to distribute it. The Facebook page is here and the original Indiegogo is here, but that latter one is odd in that the original video is gone and it looks like the film didn't come close to getting funded. Obviously, that wasn't an issue so the page still has a ton of information on the goals and dreams of the filmmakers.
Whether or not you're a fan of Smith or his work, there's no denying his "origin story," if you will, is incredibly interesting. It's ripe for a narrative treatment and I have my fingers crossed that Downie was able to capture some of the magic Smith did filming Clerks in central New Jersey in the early 1990s. The trailer definitely shows that promise and then some.
Here's a pseudo poster for the film from last year. Expect more things like this soon.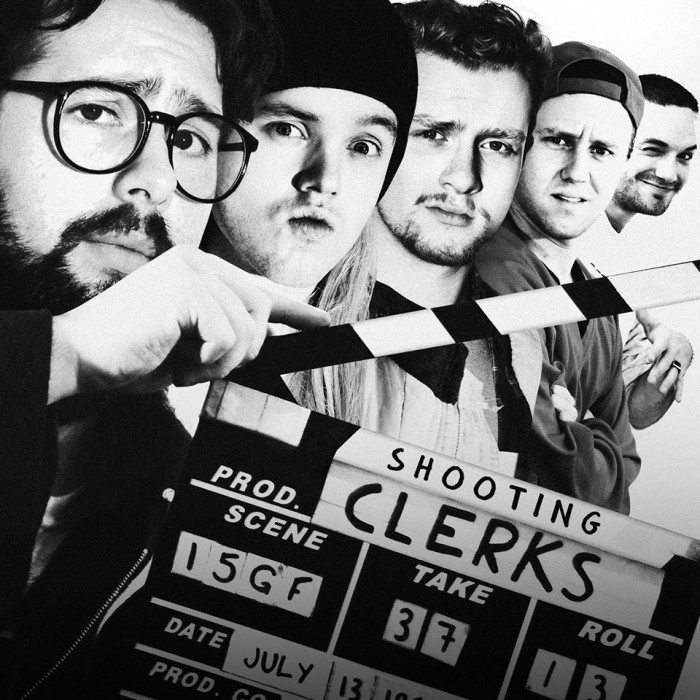 Are you looking forward to Shooting Clerks? What did you think of the Shooting Clerks trailer?