Animated Batman 1966 Movie Coming In 2016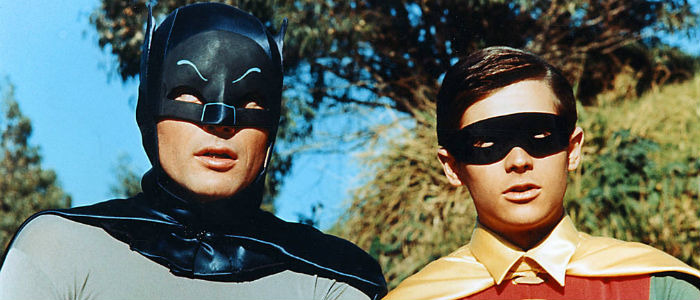 2014 saw a resurgence in the glory of the 1966 Batman TV series. The license was finally made available for merchandising, so not only did the episodes come out on Blu-ray, but toys, collectibles and much more were all released. Turns out that's just the beginning. At a recent convention, actors Adam West and Burt Ward revealed they'll be lending their voices to a full length, animated Batman 1966 movie scheduled for release on the show's 50th anniversary in 2016.
The news was broken at the Mad Monster Party in Charlotte, North Carolina via Consequence of Sound. Here's the clip:
Animated Batman 1966 Movie Announcement
There are no more details beyond what's said in the video, but let's run it down. Basically, there's a feature length animated movie coming 2016 that will be done in the style of the 1966 Batman TV series. There may be two movies but there's at least one and Ward and West are providing their voices.
The smart money is on this animated Batman 1966 film being a Warner Bros. Animated Feature that will go direct to DVD. Those films have been hugely popular with fans and have created their own cinematic universe complete with all of the DC heroes. This film, if it does go that route, probably couldn't fit in with the existing stories, since there's already a modern Batman and Robin, but it would still be fun nonetheless.
We'll definitely keep an eye out for more information on this admittedly crazy news. But we now know that 2016 will bring not only a Bat-return to the big screen for the first time since 2012, but the return of Adam West's Batusi, with the swinging Batman on screens in a new story for the first time in many years.
Would you watch an animated Batman 1966 movie? Do you think fans will be interested in it? Will it be hard to watch with the other actors voicing the characters? Leave your comments below.