'Into The Badlands' Teaser: AMC Riffs On 'Journey To The West'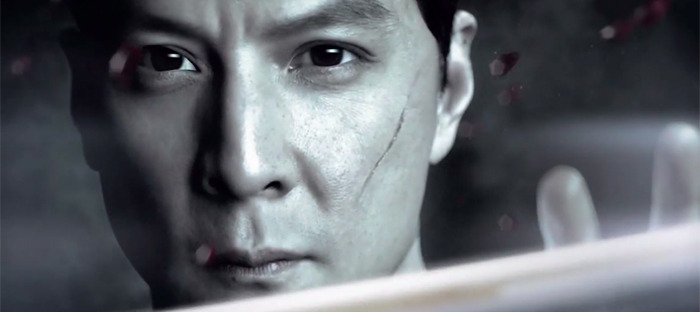 One of AMC's fall 2015 shows is Into the Badlands, a series starring Daniel Wu in a story that loosely adapts the ages-old Chinese story Journey to the West. We don't know much about the show other than what little AMC has revealed so far, but during the finale of The Walking Dead the network debuted the first teaser for the show, and it raises far more questions than it answers. Check out the first Into the Badlands teaser below.
A couple of things come to mind there. The very first image looks like a southern plantation — something in coastal Georgia, perhaps. And the title suggests the action goes eventually into the Badlands region in South Dakota. That location, of course, is famously remote, and is not too far from Deadwood. Can we expect a show that combines martial arts and elements of the Western? (Like a new version of Kung Fu, in other words.) We're intrigued regardless, but that would be fantastic.
Into the Badlands is a genre-bending martial arts series very loosely based on the classic Chinese tale Journey to the West. In a land controlled by feudal barons, Into the Badlands tells the story of a great warrior and a young boy who embark on a journey across a dangerous land to find enlightenment. "We're incredibly excited to blaze the trail, bringing a martial arts drama to television," says writer/co-showrunner Miles Millar.
The show stars Hong Kong film star and master martial arts filmmaker Daniel Wu (City of Glass, The Heavenly Kings), Emily Beecham (28 Weeks Later, The Village), Sarah Bolger (The Tudors, In America) and Oliver Stark (The Adventurer: The Curse of the Midas Box, My Hero). The project was created by writers/showrunners Al Gough and Miles Millar (Shanghai Noon, Smallville). They'll serve as Executive Producers alongside Oscar-nominated producers Stacey Sher and Michael Shamberg (Pulp Fiction, Contagion), as well as Stephen Fung and Daniel Wu (Tai Chi Zero).
Into the Badlands premieres Fall 2015. Teaser via AMC.