'Blunt Talk' Teaser: Patrick Stewart Is A Messed-Up TV Newsman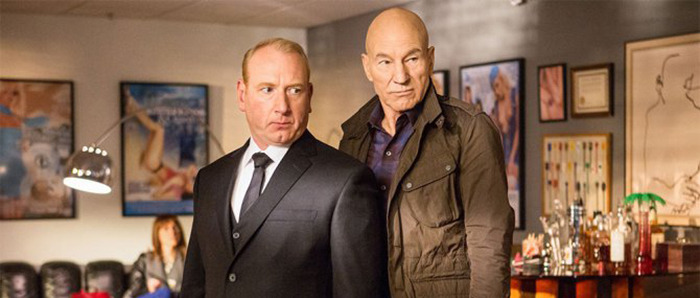 Starz has a new two-season, 20-episode show called Blunt Talk debuting this summer, with Patrick Stewart starring as a British TV newsman working in America who, well, isn't the best when it comes to making good decisions. The first Blunt Talk teaser shows off some of his behavior. Because it's fun to see Stewart play outside of his now well-established zone as a reasonable leader, you'll probably want to see a lot more. 
Blunt Talk will premiere on Starz this summer. The first season runs ten episodes; there are two seasons already commissioned, for a total of twenty episodes. Trailer via Starz.
Set in Los Angeles, the story follows Walter

Blunt

, a British import intent on conquering the world of American cable news and the fallout from his well-intentioned, but mostly misguided decision-making, both on and off the air. Through the platform of his nightly cable news show,

Blunt

is on a mission to impart his wisdom and guidance on how Americans should live, think and behave.  Besieged by network bosses, a dysfunctional news staff, numerous ex-wives and children of all ages,

Blunt

's only support is the alcoholic manservant he transplanted from the U.K. to join him in Los Angeles.
The cast is led by Patrick Stewart (X-Men franchise, Ted) in the role of Walter Blunt, Jacki Weaver (Silver Linings Playbook) as Rosalie, Blunt's tough and motherly producer-manager and Adrian Scarborough (The King's Speech) as Harry, Blunt's manservant. Dolly Wells ("Doll & Em") who was cast as Celia, Blunt's senior producer and head writer, with Timm Sharp ("Enlightened") who was cast as Jim, Blunt's head writer, round out the cast.