Gillian Flynn Teaming With Steve McQueen For Heist Thriller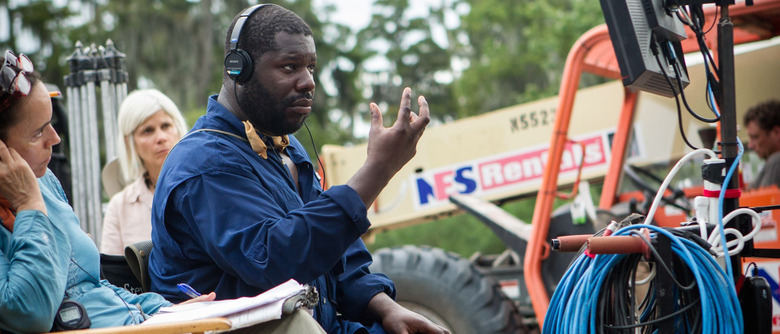 Following the great success of Gone Girl, writer Gillian Flynn is joining forces with another big-name director. Flynn has been set to work with 12 Years a Slave helmer Steve McQueen for an untitled heist thriller, which he will also direct. More on the Gillian Flynn Steve McQueen project after the jump. 
Deadline reports Flynn and McQueen will co-write the script. The untitled pic is based on the 2002 British miniseries Widows, created by Lynda La Plante (Prime Suspect). The story centered on the wives of a group of armed robbers. After the men are killed during a job gone wrong, the widows team up to finish what their husbands started.
McQueen will produce as well as direct and co-write. Also producing are Iain Canning and Emile Sherman, who produced McQueen's Shame and his upcoming HBO drama Codes of Conduct. They're also known for producing The King's Speech. In short, there's some serious talent already attached to this project.
The deal puts Flynn and McQueen back in collaboration with New Regency. The company backed Gone Girl and 12 Years a Slave and will co-finance the new project with Film 4.
Flynn made her screenwriting debut with Gone Girl, based on her own bestselling 2012 novel. (Adaptations of her other books Sharp Objects and Dark Places are also in the works, but she's not writing those.) Since Gone Girl, she's made plans to reunite with director David Fincher for an American adaptation of the British series Utopia, as well as a remake of Alfred Hitchcock's Strangers on a Train.
McQueen has followed up his Oscar win for 12 Years a Slave with Codes of Conduct. The drama follows a young black man (Devon Terrell) making his way through Manhattan high society. Paul Dano, Helena Bonham Carter, and Rebecca Hall also star. He's also been developing a Paul Robeson biopic to direct. As of last year McQueen intended to make it as his next movie, but it's unclear if the new heist thriller changes those plans.