Fully Animated 'Smurfs' Reboot Coming In 2017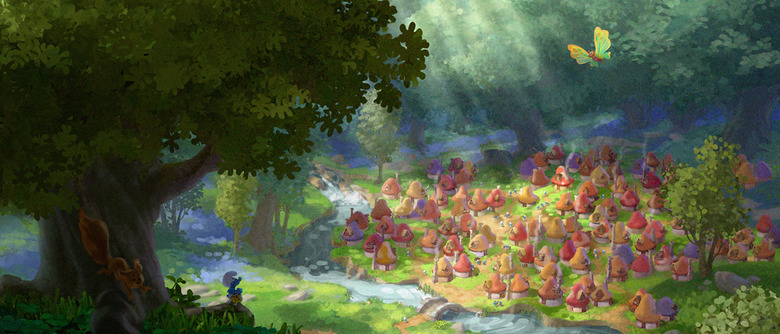 Mark your calendars, because Sony Pictures Animation has set a 2017 date for its next trip to Smurf Village.
That might not sound like something to look forward to after the grating awfulness of the last couple of Smurfs movies, but this one's different. Instead of a CG / live-action hybrid, it's an entirely animated reboot that sticks more closely to the source material. More on the Smurfs release date after the jump. 
Sony (via Variety) has announced that the next Smurfs movie will arrive March 31, 2017. According to the studio, they picked that date so the movie would open around Easter, which falls on April 16 that year.
It's currently the only movie scheduled for that date, though there are several others already set for that season including Disney's Beauty and the Beast (March 17), The Divergent Series: Allegiant – Part 2 (March 24), and Pacific Rim 2 (April 7).
Sony's last two Smurfs films were panned by critics, but managed to hit it big at the box office anyway. The first one, released in 2011, made $563 million and the second, released in 2013, grossed $347 million. It's no wonder the studio wanted to press on with a third installment, and we couldn't have blamed them if they'd decided to stick with the same formula.
Instead, the next Smurfs is a complete reboot based heavily on Smurfs creator Peyo's original vision. You can see the difference in the concept art above; there's a lot more where that came from on the Smurfs Production Blog.
Said director Kelly Asbury when the project was announced last year:
I'm really excited about taking the Smurfs in a completely new fresh direction. We're not making a Smurfs 3 film. Our character designs and environments will be stylistically closer to the original artwork created by Peyo. Our story will explore the beginnings of the beloved little blue creatures in a fun full CG animated comedy-adventure for every generation to enjoy.
Asbury's previous credits include Spirit: Stallion of the Cimarron, Shrek 2, and Gnomeo & Juliet. Jordan Kerner (The Smurfs) is producing and Mary Ellen Bauder is co-producing. Casting will be announced in the near future, as will the final title.