The Thing Revealed On 'Fantastic Four' Billboard; Plus New Poster Copies 'Halo 3'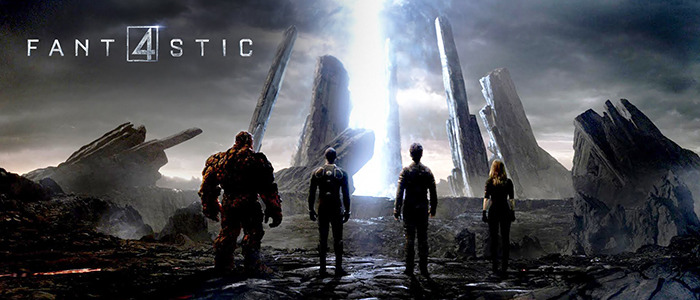 The new Fantastic Four poster gave us our best look at the team yet. Johnny's on fire, Sue is disappearing, and the big bad rocks of The Thing were on full display. However, we only saw them from behind. Common sense (and the trailer) tell us what Miles Teller, Michael B. Jordan and Kate Mara are going to look like from the front. Jamie Bell as The Thing, however, is a bit more uncertain. Well, a Fantastic Four fan found an alternate poster outdoors and put the photo on Instagram. It's since gone viral as it finally gives us an official look at The Thing.
Below, check out the first The Thing Fantastic Four image and see how the latest Fantastic Four poster borrowed from one of the biggest video game franchises in the world, Halo.
First up, here's The Thing Fantastic Four image via albertoheineken26 on Instagram.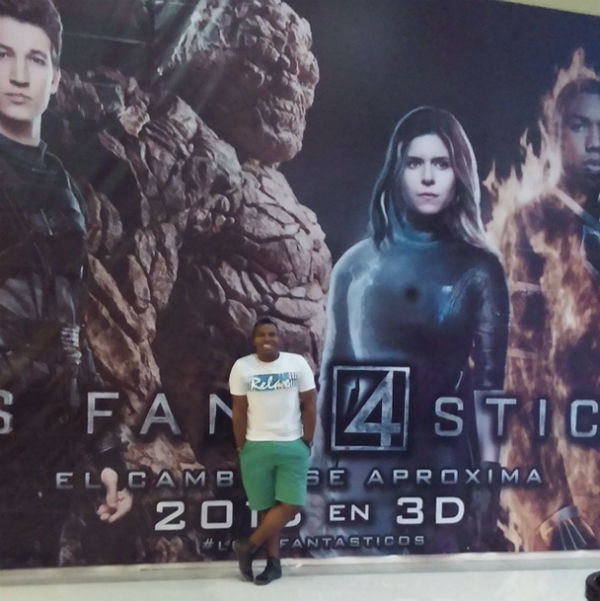 Yup. That looks like The Thing. He's pretty much what we'd expect, except maybe the face is a bit more rigid than the last movie or the comics.
Also pointed out to us is the fact the latest Fantastic Four poster looks very similar to a poster for Halo 3. Here they are side by side. Thanks to @jakeeppert on Twitter
I'm sure this wasn't on purpose. The Fantastic Four poster is an image from the movie, as evidenced by the trailer. Still, it's always fun to point out when Hollywood marketing borrows from a previously used idea. It happens a lot.
Fantastic Four will open on August 7.
FANTASTIC FOUR, a contemporary re-imagining of Marvel's original and longest-running superhero team, centers on four young outsiders who teleport to an alternate and dangerous universe, which alters their physical form in shocking ways. Their lives irrevocably upended, the team must learn to harness their daunting new abilities and work together to save Earth from a former friend turned enemy.