VOTD: Tom Hanks Revisits All Of His Movies In Less Than 7 Minutes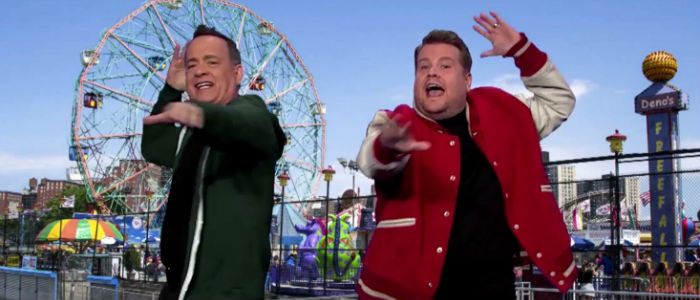 The new Late Late Show with James Corden got off to a huge start Monday night with an appearance by one of America's favorite actors, Tom Hanks. The multiple Oscar-winner was the first guest on the new late night talk show, but he didn't just chat. Hanks and Corden performed an incredible, one-shot recap of the Hanks' entire career. They reenact every single movie Hanks has done to varying degrees and with hilarious results. Check out the video of every Tom Hanks Movie below.
Thanks to The Late Late Show for this video.
All Of Tom Hanks Movies In Under 7 Minutes
Which of the Tom Hanks movies are your favorite? I just think it's awesome how Hanks immediately sounds just like he did many years ago in a lot of these. Also, not a bad career, huh?