Rumor: Captain Marvel Has Been Cast And We'll See Her Soon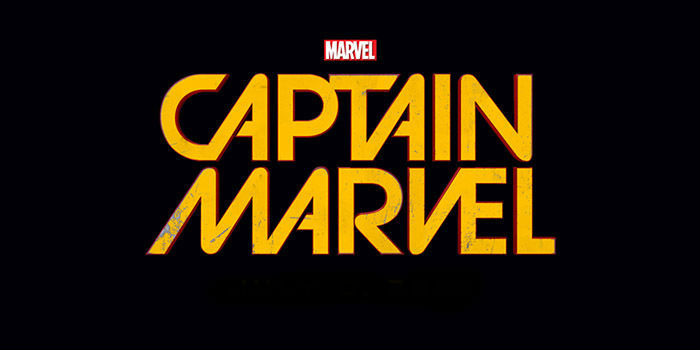 There are still over three years until the Captain Marvel movie hits theaters on November 2, 2018. By that time we'll have seen Avengers: Infinity War Part 1, a Spider-Man reboot, three new Star Wars movie and even an Avatar sequel. Probably.
That's a long time before we need to start worrying about a character, but, a new rumor says not only has Marvel Studios secretly cast an actress to play the Captain Marvel, we'll see her very soon. This is an unconfirmed rumor but, if it's true, it might be a spoiler for the Marvel Cinematic Universe 2015 movies. Beware and read more below.
The rumor comes from Latino Review scooper El Mayimbe's Instagram.
RT! HOT #MARVEL #RUMOR ABOUT #CAPTAINMARVEL #SPOILER Apparently, from what I'm being told, the rumor is that the studio has cast the role of Carol Danvers & keeping it top secret. I'm also being told we will first see her in #AVENGERS #AgeofUltron as originally written in previous drafts of the screenplay. In terms of the standalone film, the Marvel brain trust has blocked out the plot & story with the intention of bringing an established writer to write the script. Comic writer Kelly Sue DeConnick wanted to take a crack at writing the screenplay but I'm not sure if she got the gig. Also, I'm told legendary comic writer Jim Starlin, who has a rich history with Captain Marvel is aboard the project as a consultant. All of the above is #UNCONFIRMED so take with grain of salt until further notice but it's within the realm of plausibility.
A photo posted by Umberto Gonzalez (@umbertogonzalez) on
Embed not working? Basically he says Marvel has cast Captain Marvel, she'll appear in Avengers: Age of Ultron, and Marvel has a basic story laid out for her solo film. There's no writer yet attached but comic book writer Kelly Sue DeConnick tried to get the gig and Jim Starlin, a long time Captain Marvel artist and writer, has been hired as a consultant.
This is a continuation to a rumor we've heard in the past. Last summer, Badass Digest reported that Age of Ultron would end with Captain America assembling a new Avengers, and Captain Marvel would be part of it. What we do know is Joss Whedon has hinted there are heroes in the movie who haven't been seen before. Could he mean Captain Marvel? The good news is, we only have to wait a month to find out.
Avengers: Age of Ultron opens May 1. Captain Marvel opens November 8, 2018.