Louis Leterrier Circling Shark Movie 'In The Deep'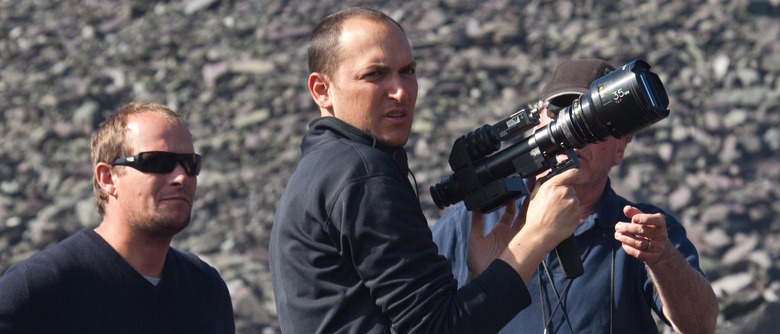 Following the halftime shenanigans of Left Shark and the over-the-top silliness of Syfy's Sharknado series, Louis Leterrier will try to make sharks scary again with In the Deep. The Black List script by Tony Jaswinski centers on a lone surfer facing a shark attack. Get all the details on the Louis Leterrier In the Deep project after the jump. 
Deadline reports Leterrier is in early talks to direct the action-thriller. Jaswinski's spec script got some positive buzz when it made the rounds last year. Sony beat out several interested parties to pick up the script last September. Not only did it make last year's Black List, it also earned a spot on the 2014 Blood List, which highlights the best unproduced horror and genre scripts of the year.
At the center of the story is a twentysomething woman reeling from the death of her mother. She goes surfing on an isolated beach, only to get stranded on a buoy twenty yards from the shore. Lying between her and safety is a great white shark.
In terms of tone, the trade describes In the Deep as "a cross between 127 Hours meets Jaws, with a touch of Gravity thrown in for good measure." In other words, it's the kind of classy, intense survival drama that might get awards attention, rather than a Sharknado-style campfest.
Producing In the Deep will be Matti Leshem, who previously worked with Leterrier on Clash of the Titans. (Which also happened to involve a much-feared sea monster.) "He's a very visual director, and he's got a very clear vision of what this will look like," he told Variety. Lynn Harris will also produce.
Leterrier is currently directing Grimsby, a soccer hooligan / spy comedy starring Sacha Baron Cohen and Mark Strong. His other credits include Now You See Me, The Incredible Hulk, and the first two Transporter films.