Sequel Bits: Mallrats 2, Bill & Ted 3, Dredd 2, Jurassic World, Ninja Turtles 2, Spectre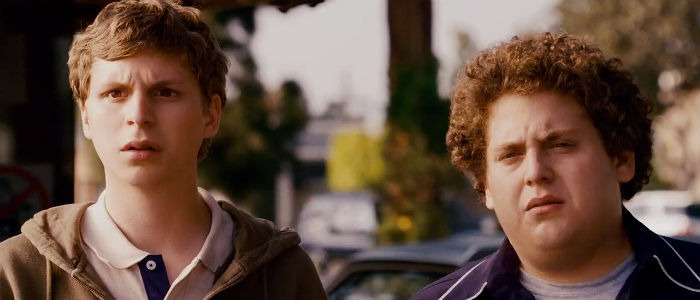 Comedy, animation, action, fantasy, pretty much every genre is in this edition of Sequel Bits. Below, read about the following:
Shannen Doherty will be back for Mallrats 2.
New photos from Pee-Wee's Big Holiday.
Genndy Tartakovsky won't do Hotel Transylvania 3.
Alex Winter thinks if Bill & Ted 3 doesn't happen soon, it won't happen at all.
A fourth Girl With Dragon Tattoo book could reignite the franchise.
See a intriguing set photo from Pirates of the Caribbean: Dead Men Tell No Tales.
Pirates 5 puts out an interesting casting call.
Dredd screenwriter Alex Garland talks Dredd 2.
Sam Jones says the wheels are in motion for a Flash Gordon sequel.
Judd Apatow – and no one else – wanted to make Superbad 2.
BD Wong, the only returning cast member for Jurassic Park, shows up in new Jurassic World still.
Spectre is filming its opening in Mexico City.
Ninja Turtles 2 starts shooting soon.
Last week, Kevin Smith teased the return of Stan Lee and Michael Rooker along with himself and Jason Mewes for Mallrats 2. Now, he's confirmed one more actress is coming back as well: Shannen Doherty
"Brenda?" On the new BABBLE-ON, @DohertyShannen says she's going back to the MALL, ya'll! 5 down and 7 to go... #MR2 pic.twitter.com/SSw8ES8exE

— KevinSmith (@ThatKevinSmith) March 23, 2015
Pee-Wee Herman put up some photos from the production of Pee-Wee's Big Holiday to mark the end of one week of filming. Click this image to see more: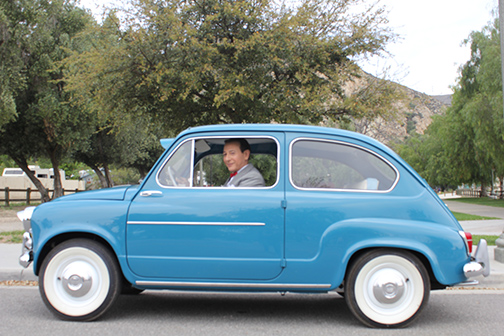 In an interview about the trailer for Hotel Transylvania 2, director Genndy Tartakovsky said he won't come back for Hotel Transylvania 3, is that happens. Read the quote at Moviefone.
Alex Winter got his friend Keanu Reeves to narrate his latest film, the documentary Deep Web, and of course the conversation turned to Bill & Ted 3. Winter said the following to Yahoo and Deep Web premieres on EPIX May 31 at 8 PM ET/PT.
We're really close. We're just about there. In Hollywood parlance, [that] means we'll either be shooting soon, or it's never going to happen....We're trying to get the movie made, so how could we be sick of it? It's really been us driving the whole thing, me and Keanu and [writers] Chris [Matheson] and Ed [Solomon]. So we're producing it and we're actively trying to get it made. We're not tired of it, but I think for our fans, we are eager to stop talking about and actually shoot the damn thing.
The fourth book following The Girl With the Dragon Tattoo herself, Lisbeth Salander, is coming in August and is called What Doesn't Kill Us. It could spark more interest in the franchise, which Sony has been toying with continuing for sometime. Thompson on Hollywood surmises a sequel could happen, if they bring the budget down.
Joachim Ronning, co-director of Pirates of the Caribbean: Dead Men Tell No Tales, put up this fun photo on Instagram, teasing a scene with A LOT of characters.
On your marks #pirates5 #jerrybruckheimerfilms #disney #australia
A photo posted by Joachim Rønning (@joachimronning) on
While on the topic of Pirates of the Caribbean 5, Cinemablend found a casting call for the film looking for busty women to play wenches.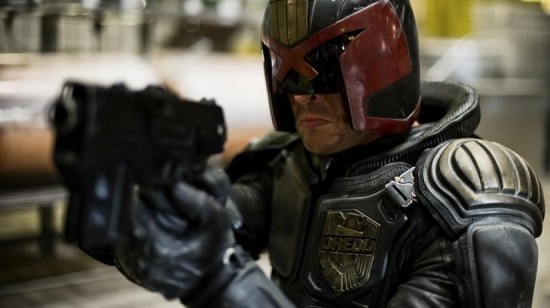 Speaking to Collider, Alex Garland talked about the possibilities of a Dredd 2:
It means something that these people support the film in that way, but the thing people want, which is a sequel, I don't think is going to happen. I think it will happen (let me rephrase that) I don't think it's happening with me and the people who made the last one.
Flash Gordon is a fan favorite film and, if we're to believe the star of the film, a sequel could happen. Sam Jones said the following to Den of Geek:
Matthew Reilly [VP of production at Fox Studios] acquired the screenplay rights to Flash Gordon last year and he hired [producer] John Davis and his staff to write the script. They're looking to bring out a sequel actually. I met with Matt, we're in talks about that. A lot of people over the years, including Stephen Sommers and Neal H. Moritz, have acquired the screenplay rights, but for whatever reason they did not do a follow up on the option. So I'm very excited about it.
Director Judd Apatow spoke to Cinemablend at SXSW and revealed he wanted to make a sequel to one of the big hits he produced: Superbad. Unfortunately, he was all by himself in this:
I always wanted to do a sequel to Superbad, but I couldn't convince anybody... The actors, no one with Superbad thought we should do another Superbad. But I wanted to do Superbad in college desperately, but no one would listen to me.
The Jurassic World Twitter put up the below image of BD Wong, the only returning actor and character from the original film.
Welcome back, Dr. Wu. #JurassicWorld pic.twitter.com/K6McxpbDcn

— Jurassic World (@JurassicWorld) March 19, 2015
The 24th James Bond movie, Spectre, is currently filming in Mexico City which will be the setting for the film's opening. The official Twitter put up this image:
Skeleton crew, Mexico City #SPECTRE pic.twitter.com/6LPTy3u7C0

— James Bond (@007) March 21, 2015
Empire reports that Teenage Mutant Ninja Turtles 2 starts shooting in April both in New York City as well as Buffalo. As previously reported, David Green is directing.