This Week In Trailers: Blind, Wild City, Get Outta Here, The Decent One, Peace Officer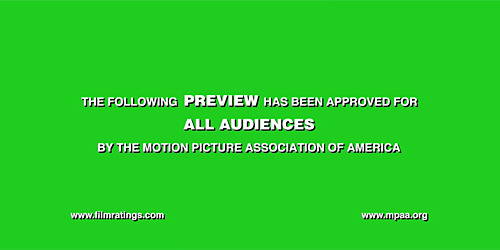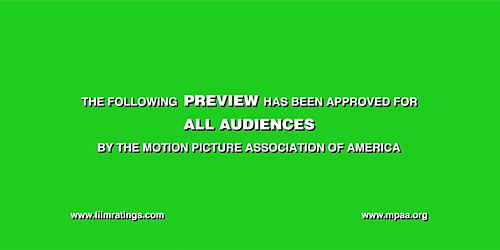 Trailers are an under-appreciated art form insofar that many times they're seen as vehicles for showing footage, explaining films away, or showing their hand about what moviegoers can expect. Foreign, domestic, independent, big budget: What better way to hone your skills as a thoughtful moviegoer than by deconstructing these little pieces of advertising? This week we take a hard look at our police state, revisit Nazi Germany (again), go on a blind date for realsies, watch an action movie that makes little to no sense whatsoever, and become completely captivated by a Cantonese vampire movie.Blind Trailer (NSFW)
There is just something about Norwegian director Eskil Vogt's aesthetic that feels very personal.
Not that he's necessarily making movies that are intrinsically important to him, but that these movies have a sensation of something intimate. With Oslo, August 31st he crafted a world like Richard Linklater's Before trilogy but cut slightly deeper with into the emotional core of his characters. With this feature he looks to continue the journey of getting at something, again, that is fundamental to our lives as human beings. I'm taken by how softly we enter this film's ecosystem and then how well we're guided on a journey of what is happening. It's both wildly raw but somehow easily accessible. It's a sad story but it never veers into anything that could be misconstrued anything but a narrative that has some very dark pockets into which a few people will walk. It's the uncertainty of what will happen at the end is perhaps the most disconcerting but I would expect nothing less based on the work Voght has put out thus far.
Wild City Trailer
Dime a dozen, nothing new here, more of the same, I don't care.
Director Ringo Lam is offering up some of the best cinematic comfort food this side of the Far East. What this trailer lacks in any meaningful substance it more than makes up for in the kind of action that any boy from 12 to 50 could enjoy on any level. I don't know why these kinds of Cannon Films-level movies have fallen on hard times in the past couple decades but, hot damn, do I want to see this. There's an almost poetic use of senseless malevolence on display with completely no regard to anything resembling a cohesive narrative but that's of no interest to me. What I'm looking for is some high quality cheese and I think this delivers.
The Decent One Trailer
Germans have an endless supply of talent when it comes to those who want to examine this piece of their history.
German director Vanessa Lapa is here with a World War II documentary that delves not into the head of the Nazi War Machine but into the man who helped to create it: Heinrich Himmler. Based on the musings of one of humanity's worst hellspawn, this documentary takes out some of the historical reflection and, instead, colors the footage from a Germany long since changed with the words of a madman. There is no shortage of interest in this time period and this kind of shows you why: There is no bottom to the fascination of what could make men so vile. By looking, and staring, at one of its worst offenders perhaps the world will know the depravity of its machinations and be better for it. As it is, though, this trailer feels frightening and plays like a taut thriller, knowing full well this is not the inception of imagination but a reality that will never lose its sting.
Peace Officer Trailer
There was an issue of semantics that I just could never forget in Men at Work, among other things, when one of the antagonists introduced themselves as a peace officer. I was used to police officer but what in the hell was a peace officer?
The name of police, peace, and other nebulous characterizations associated with the position of upholding the law, has come under scrutiny in this society. With the militaristic display of brutal force by the police of Ferguson there now has come the time to have an exploration of how we got here. Directors Scott Christopherson and Brad Barber, who ran a successful Kickstarter project to fund the finishing of their film and had a successful run at this year's SXSW, put together one blisteringly solid trailer to say why this is a story that needs to be heard. The mixture of file footage, interview footage and some well-placed moments to reflect on the content works phenomenally well. If you're going to be taking aim at those we pay to keep us safe you better be coming correct with your facts. While we get a variation of that with the insights from those in the know and otherwise not question it looks like nothing is off-limits, especially when it comes to bringing us full-circle to today's version of a police force that looks more like a military outfit that's equipped with weaponry you would expect from a standing army than your local constable.
Get Outta Here Trailer
For this, I have nothing.
Director Nick Leung has infused in this trailer such fantastic moments that make no sense whatsoever you are compelled to bend to its will. I don't know what's afoot or what's up with this Cantonese vampire production but all I know is that what's put on this platter and served up is complete gold. Either inform me, tease me or completely baffle me. Thanks for the latter because there is no way I will let this escape my list of movies I'm most excited to know more about. Be completely wafer thin, I could care less, but bring the same level of heavy as this trailer and you've got my money.
Nota bene: If you have any suggestions of trailers to possibly be included in this column, even have a trailer of your own to pitch, please let me know by sending me a note at Christopher_Stipp@yahoo.com or look me up via Twitter at @Stipp
In case you missed them, here are the other trailers we covered at /Film this week: