'Spring' Directors Take Charge Of Grass-Roots Promo For Their Monstrous Romance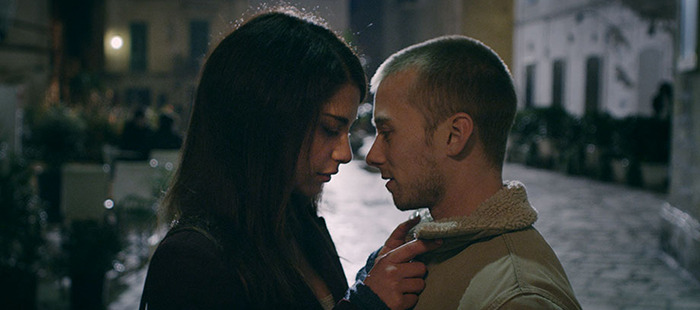 The surprising and totally freaky film Spring opens this week after winding its way through a few festivals, including TIFF and Fantastic Fest, and making fans along the way. The film will be in some theaters, and on VOD and even available via BitTorrent Bundle, making it the second film distributed in that manner. But with more films available to viewers every week, even a unique film has to take every chance it has to reach out to new people. Justin Benson and Aaron Moorhead, the directors of Spring, have put together their own little video showing off their grass-roots promotion for the film; check it out below.
First, check out the trailer for Spring if you haven't seen it yet.
Now, here's the video Benson and Moorhead put together to show their own marketing efforts. Maybe trailers are the best way to go after all.
Spring hits theaters and VOD today, March 20, and is also available via BitTorrent Bundle for or $14.99 with 90% of the revenue going directly back to the filmmakers.
Evan (Lou Taylor Pucci, Evil Dead, Thumbsucker) is a young American fleeing to Europe to escape his past. While backpacking along the Italian coast, everything changes during a stop at an idyllic Italian village, where he meets and instantly connects with the enchanting and mysterious Louise. A flirtatious romance begins to bloom between the two – however, Evan soon realizes that Louise has been harboring a monstrous, primordial secret that puts both their relationship and their lives in jeopardy.