After Years Of Waiting, 'Deadpool' Is Now Filming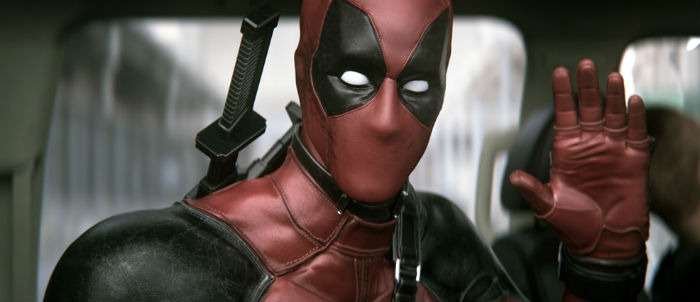 Mark it on your calendar, Deadpool fans. March 19, 2015 is the day we saw the first images from the set of a Deadpool movie. Stars Ryan Reynolds and Morena Baccarin both tweeted out images of their set chairs with a makeshift, paint-splattered logo marking the start of production.
It's been a long road for the film, which was first announced in 2009 and sat in development hell until the test footage shot for the then head of 20th Century Fox leaked online. Fox then saw the fan desire for the film and put it on the fast track.
Deadpool will be released February 12, 2016 and below you can see the Deadpool movie filming images.
Here are the images from the Deadpool set via Twitter:
Sometimes the bad guy isn't the villain. pic.twitter.com/Mk86LQXlPa

— Ryan Reynolds (@VancityReynolds) March 19, 2015
Deadpool, directed by Tim Miller and written by Rhett Reese and Paul Wernick, stars Ryan Reynolds, Morena Baccarin, T.J. Miller and Gina Carano. It opens February 12, 2016.