Joseph Gordon-Levitt To Produce And Star In 'Fraggle Rock' Movie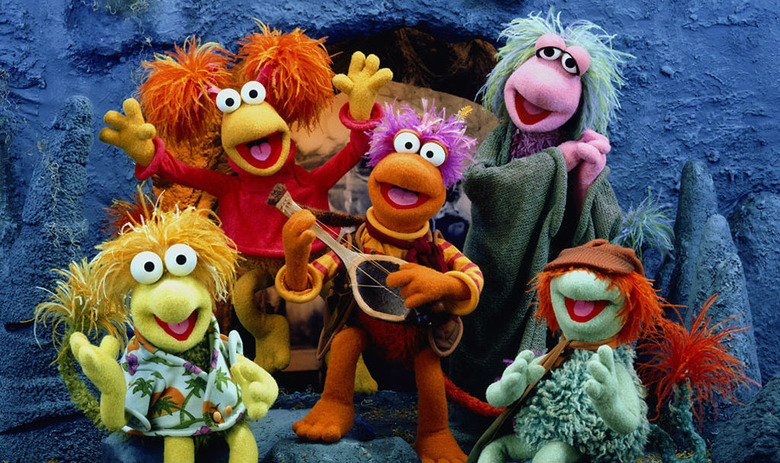 If you're a Fraggle Rock fan, it hasn't been easy to dance your cares away for the past few years. A movie has been bouncing around Hollywood for the better part of a decade. It's swapped writers and companies, with a film version of the show seeming less and less likely. Those worries are now for another day, however. Joseph Gordon-Levitt is attached to produce and star in a Fraggle Rock movie. Read his quote and more below.
Variety broke the news of the Fraggle Rock movie. Here's Gordon-Levitt's quote:
The first screen personas I ever loved were Henson creations, first on 'Sesame Street,' and then on 'Fraggle Rock. Jim Henson's characters make you laugh and sing, but they're also layered, surprising, and wise. From Oscar the Grouch, to Yoda, to the Fraggles. I've never stopped loving his work, even as a young frisky man, and on into adulthood. Collaborating with Lisa Henson makes me confident we can do something that Jim would have loved. I'm grateful and excited to be working with New Regency on this project.
Back in 2008 The Weinstein Company had the rights, a director, and a distinct vision of what they wanted. However years passed with very little movement save for a few scattered rumors. Then New Regency took over and hired some writers. But that was three years ago. The addition of Gordon-Levitt is a huge boost.
What direction will this film take and when could it happen? Well, Gordon-Levitt is a busy man, currently shooting an Oliver Stone movie and developing Sandman with Warner Bros., just to name a couple things. However, the above statement makes it sounds like the film will be made with the full weight of Jim Henson's company behind it. Maybe some kind of hybrid film, a la The Muppets or Muppets Most Wanted.
What do you think about Joseph Gordon-Levitt joining a Fraggle Rock movie?