WonderCon 2015 Schedule: Warner Bros. And Blumhouse Highlight Movie-Light Lineup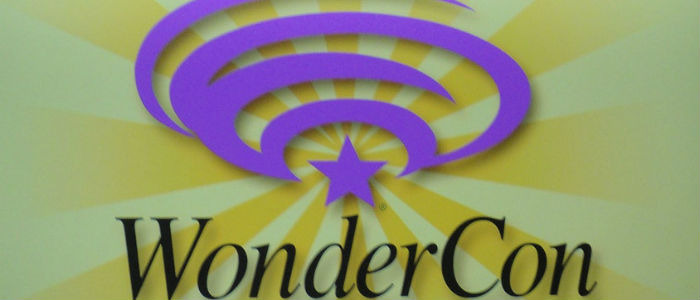 The WonderCon 2015 schedule has been released. As expected, it filled with loads and loads of super cool stuff. Back to the Future, The Last Man on Earth, The Flash, Gotham, Batman vs. Robin, Superman, Big Hero 6, Powers, Orphan Black and more. But, in terms of major movie releases, it's definitely a light year.
Warner Bros. will have a panel, which you assume will focus on some of their pre-Comic-Con summer releases like Mad Max: Fury Road, San Andreas, Hot Pursuit and or Entourage. Maybe they'll even reshow that epic Batman v Superman: Dawn of Justice trailer from Comic-Con last year. Then Blumhouse will be in attendance, with Unfriended and Insidious Chapter 3. As good as both of those are, though, that's it.
Below, check out the highlights of the WonderCon 2015 schedule and check back April 3-5 for our coverage of the event.
For the full WonderCon 2015 schedule, go to this link. These are just a few highlights.
WonderCon 2015 Schedule Highlights
Going Back to the Future
Filmmakers Jason Aron, Louis Krubich, and Lee Leshen discuss their film Back in Time, a feature-length documentary that shows the cultural impact of the Back to the Future franchise-just in time to celebrate the 30th anniversary of the initial film
Friday April 3, 2015 12:00pm – 1:00pm
Room 207
Stuntmen/Stunt Actors of Your Favorite Movies
Stuntmen and stunt actors from some of your favorite blockbuster movies (300, Iron Man 2, Thor, and Jurassic World) answer your questions and discuss their experiences in the Hollywood stunt industry. Moderated by Eric Cajiuat.
Friday April 3, 2015 12:00pm – 1:00pm
Room 211
Special Preview Screenings
WonderCon Anaheim and Warner Bros. Television proudly continue their annual Preview Screenings tradition, with episodes of The Flash and Gotham, plus advance sneak peek screenings of new episodes of iZOMBIE and Teen Titans Go!
Friday April 3, 2015 2:30pm – 5:30pm
Arena
Class of 1985: The Greatest Geek Movies of '85: Don't You Forget About Us
Moderator Scott Mantz (Access Hollywood) discusses the great geek year of 1985 as we go back to the future with such films as Back to the Future, Lifeforce, The Breakfast Club, The Goonies, Clue, Legend, Lifeforce, Rocky IV, Brazil, Commando, Weird Science, Silverado, Fletch, A View to a Kill, Cocoon, Witness, Return to Oz, Re-Animator, The Purple Rose of Cairo, Fright Night, Real Genius, Subway, After Hours, Ladyhawke, Enemy Mine, and, yes, Robert Burnett, just for you: To Live & Die In L.A. And for good measure, you'll discover a new type of martial arts-Gymkata-and prove to Virginia there really is a Santa Claus: The Movie. Enrolling in the brunch club are rocking Robert Meyer Burnett (Free Enterprise), super Steve Melching (Star Wars Rebels), ass-kicking Ashley E. Miller (Thor, X: Men: First Class), dashing Daren Dochterman, gymkataspert Steve Kriozere, and newbie Nikki Griffin (Fast & The Furious 3, Femme Fatales). Charge it to the Underhills!
Friday April 3, 2015 3:00pm – 4:00pm
Room 207
The Last Man On Earth
What would you do if you were the last person on earth? Join this panel to screen a never-before-seen upcoming episode from the series critics are calling "the most original comedy in years." Plus, a Q&A, moderated by Jarett Wieselman (BuzzFeed), with star and creator Will Forte (Nebraska, Saturday Night Live), and directors/producers Chris Miller and Phil Lord (The Lego Movie, 21 Jump Street) as they discuss the twists and turns of this hilarious new comedy.
Friday April 3, 2015 4:00pm – 5:00pm
Room 300AB
World Premiere: Batman vs. Robin
Warner Bros. Home Entertainment, DC Entertainment and Warner Bros. Animation welcome WonderCon Anaheim attendees to the World Premiere of Batman vs. Robin; the latest entry in the ongoing series of DC Universe Original Movies. In the film, Damian Wayne, now bearing the mantle of Robin, blazes a headstrong and sometimes reckless trail alongside his father, Batman. While investigating a crime scene, Robin encounters a mysterious figure, Talon, who leads him on a life-altering course through the depths of Gotham's secret society, known as The Court of Owls. It's a dangerous journey that will force Batman and Robin to face their most dangerous adversary: each other! Be among the first to see this new film, then stay for a star-studded panel led by the voices of Batman, Jason O'Mara (Terra Nova, Complications), Robin, Stuart Allan (Son of Batman), and Sean Maher (Firefly/Serenity, Much Ado About Nothing), respectively, alongside producer James Tucker (Justice League: Throne of Atlantis), director Jay Oliva (Batman: Assault on Arkham), Eisner Award-winning writer J.M. DeMatteis (Justice League, Teen Titans Go!), character designer Phil Bourassa (Justice League: Throne of Atlantis), dialogue director Andrea Romano (Batman: The Dark Knight Returns), and some special guests. DC All-Access host Tiffany Smith will moderate the fun, including the awarding of a few exclusive prizes. Inspired by the storyline from the bestselling graphic novel, Batman: Court of Owls, Batman vs. Robin arrives April 14 from Warner Bros. Home Entertainment on Blu-ray Combo Pack, DVD and Digital HD.
Friday April 3, 2015 6:00pm – 8:00pm
Arena
Superman: The Richard Donner Years Celebrity Super Reunion
Margot Kidder, Sarah Douglas,Valerie Perrine, Diane Sherry, Marc McClure,Jack O'Halloran, Aaron Smolinski, David Michael Petrou, and Ilya Salkind discuss their experiences filming Superman-The Movie and Superman II: The Richard Donner Cut under the direction of director Richard Donner. The stars will partake in a Q&A session moderated by Jim Bowers (founder of CapedWonder Superman Imagery) and Jay Towers (morning news anchor for WJBK-Fox 2 News Detroit).
Saturday April 4, 2015 10:00am – 11:00am
Room 300AB
Big Hero 6: The Art of the Story
Head of story Joe Mateo (Big Hero 6, Tangled), Brian Kesinger (Big Hero 6, Frozen), and Normand Lemay (Big Hero 6, Frozen) share how Disney Animation brings stories to life through the art of storyboarding, collaboration, and art.
Saturday April 4, 2015 12:00pm – 1:00pm
Room 300AB
Warner Bros. Presentation
TBA
Saturday April 4, 2015 12:30pm – 1:30pm
Arena
Blumhouse Productions: Unfriended and Insidious: Chapter 3
Blockbuster producer Jason Blum hosts an inside look at two of his upcoming horror thrillers from Blumhouse Productions. The stars and filmmakers of Universal Pictures's Unfriended will be present to reveal footage and discuss their film that ushers in a new era of horror. Cast members from the smash Insidious franchise will also be on hand to show never-before-seen footage and reveal details of this June's Focus Features release Insidious: Chapter 3.
Saturday April 4, 2015 5:00pm – 6:00pm
Arena
Orphan Black: BBC America
The cast and co-creator reveal exclusive season three footage of BBC America's award-winning original series Orphan Black. Ahead of the April 18 season premiere on BBC AMERICA, co-creator and writer Graeme Manson joins stars Jordan Gavaris (Felix), Dylan Bruce (Paul), Maria Doyle Kennedy (Mr. S), Evelyne Brochu (Delphine), and Kristian Bruun (Donnie) for a sneak peek and Q&A session. You can catch up on the first two seasons of Orphan Black via On Demand, all digital platforms, and streaming on Amazon Prime.
Saturday April 4, 2015 6:00pm – 7:00pm
Room 300AB
DreamWorks: Dragons, Dinos, and More!
Get a first look at DreamWorks Animation's amazing original series for Netflix, including a WonderCon Anaheim exclusive peek at the soon-to-premiere Dragons: Race to the Edge, along with the new adventure series Dinotrux. Plus, there will be glimpses into what's in store for fan-favorite characters like King Julien and Puss In Boots. Even more surprises await as you go behind the scenes of these Netflix original series!
Sunday April 5, 2015 10:30am – 11:30am
Room 300AB
Powers: A Sneak Peek at the Final Episodes of Season One
The executive producers/co-creators of the Powers comics, Brian Michael Bendis and Michael Avon Oeming, are joined by showrunner Charlie Huston, and cast members Olesya Rulin (Calista) and Logan Browning (Zora) for a preview of what's to come in the remaining episodes of PlayStation's hit new original series.
Sunday April 5, 2015 12:15pm – 1:15pm
Arena
Honest Trailers & Screenjunkies: Honest WonderCon
Learn the secrets behind the team who make the online satirical sensation Honest Trailers. Series creator Andy Signore, writer Spencer Gilbert, editor Dan Murrell, and ScreenJunkies favorites Hal Rudnick and Nick Mundy will show off an exclusive sneak peek of an upcoming Honest Trailer, debut a WonderCon Anaheim exclusive video, get into a live Movie Fight, and offer more special surprises for the ScreenJunkies faithful!
Sunday April 5, 2015 2:30pm – 3:30pm
Room 300DE