'The Transporter Refueled' Trailer: Ed Skrein Is The New Jason Statham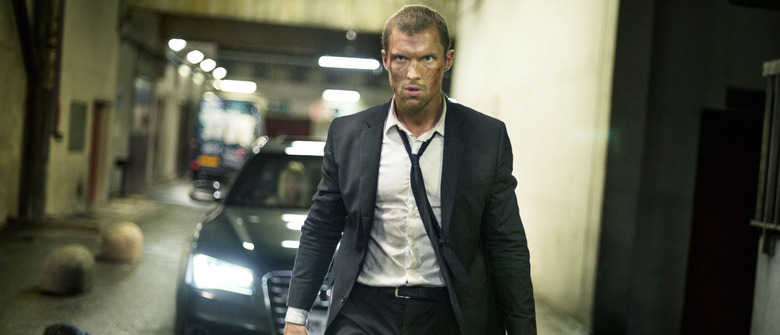 Jason Statham may be done with the Transporter series, but as they say in showbiz, the extremely lucrative action franchise must go on. So EuropaCorp is pressing onward with The Transporter Refueled, starring what they hope will be the next Jason Statham. His name is Ed Skrein, and you might remember him as Daario 1.0 from Game of Thrones. Check out The Transporter Refueled trailer after the jump.
As ever, the story centers around Frank Martin, a freelancer whose job is to transport packages, no questions asked. He makes a lot of money because he's really good at high-speed chases, fighting bad guys, and not prying into other people's business any more than he has to.
Sadly for everyone, Skrein is no Jason Statham, at least in this trailer. He can rock a close crop and throw a fake punch, and he looks very handsome glowering behind the wheel of an expensive car. But he can't seem to replicate Statham's magnetism. And without that, Transporter is just another generic action thriller series.
Filling out the supporting cast of The Transporter Refueled are Loan Chabanol as the mysterious Anna, who hires our glowering protagonist, and Ray Stevenson as the Transporter's dad, who gets taken. Just like in producer Luc Besson's other hit action thriller series, Taken. Gabriella Wright, Radivoje Bukvic, Anatole Taubman, and Tatiana Pajkovic also star.
The Transporter Refueled used to be called The Transporter Legacy, until (I assume) producers remembered how well that title format worked out for The Bourne Legacy. It opens June 19. Camille Delamarre (Brick Mansions) directs and Luc Besson produced.
The producers of Lucy and the Taken trilogy bring you the next adrenaline-fueled installment of The Transporter series, THE TRANSPORTER REFUELED, starring newcomer Ed Skrein as Frank Martin, the most highly-skilled transporter money can buy. The stakes are greater and technology better, but the same three simple rules apply: never change the deal, no names and never open the package.