10 Films About Other Films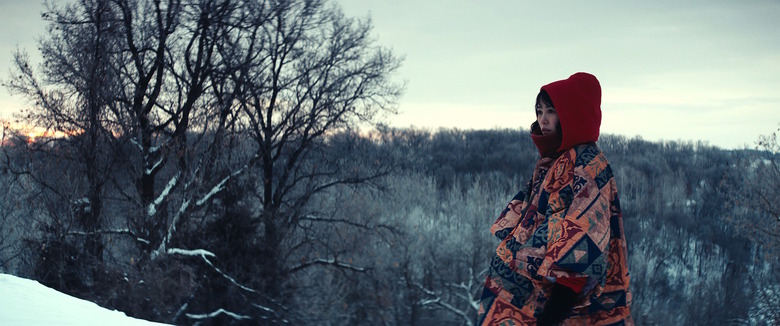 This week brings the release of Kumiko, the Treasure Hunter, a film that is, in a weird way, based on another film — it's inspired by an urban legend that has surrounded Fargo for years. The connection between these two films is undeniably unique, but the idea of making movies about other movies isn't.
Below, we present a list of films about films. By that, we don't simply mean films that remake or reference other movies, or films about the filmmaking process, but movies that center around other movies that actually exist in our world.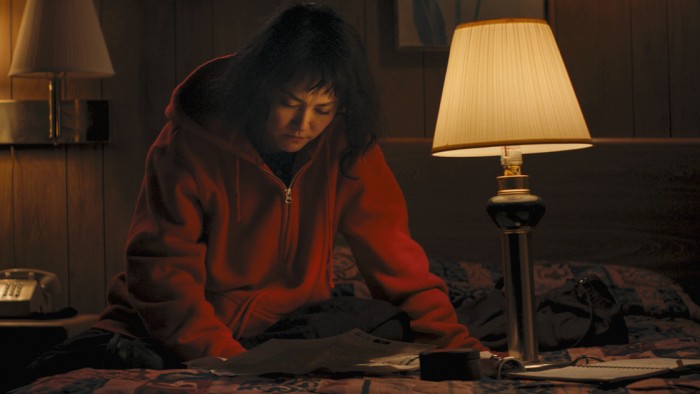 Kumiko, the Treasure Hunter (Fargo)Fargo begins with the claim that "this is a true story," but a bit of digging around and some common sense should tell you that's not strictly accurate. Nevertheless, Kumiko, the Treasure Hunter chronicles the events that follow after one woman decides to take those words at face value. She leaves Japan for the American Midwest, in search of the suitcase buried by Steve Buscemi's character in the movie.Kumiko, the Treasure Hunter has a few things in common with its not-quite-source material: a snowy setting, a bleak sense of humor, an obsession with finding money. But Kumiko comes out from under Fargo's shadow to become its own thing, a delicate story about loneliness, depression, and film-borne fantasy.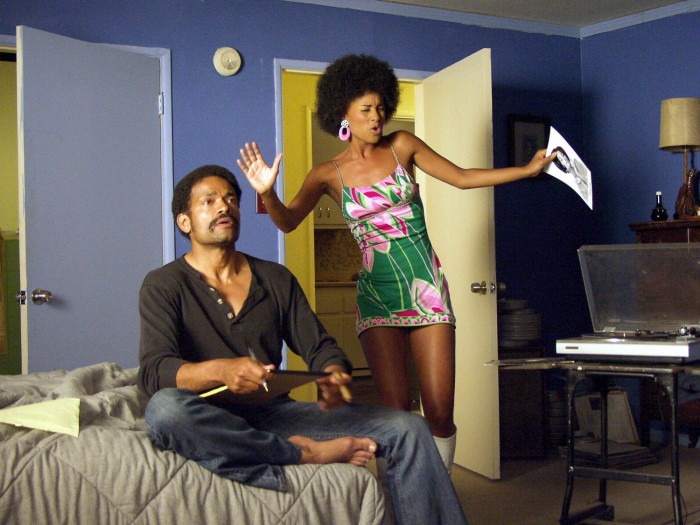 Baadasssss! (Sweet Sweetback's Baadasssss Song)
As a 13-year-old boy in 1971, Martin Van Peebles had a role in Sweet Sweetback's Baadasssss Song, written and directed by his father Melvin Van Peebles. Thirty years later, Martin would go on to write and direct his own film about the experience, casting himself as his own father.
Sweet Sweetback's Baadasssss Song was a low-budget, non-studio release with an all-black cast, a minority crew, an X rating and a revolutionary plotline. In short, it was everything studios thought they didn't want — until it went on to make lots of money, leading to the invention of the blaxploitation genre. Baadasssss! takes a clear-eyed look at that moment, chronicling the unique and not-so-unique challenges that came with the making of the film.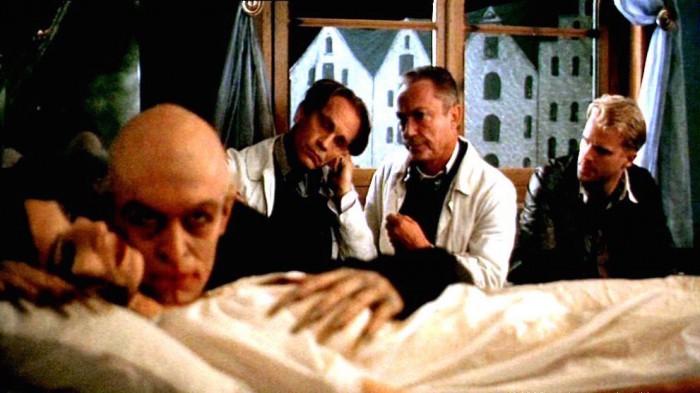 Shadow of the Vampire (Nosferatu)
Nearly a century after its release, Nosferatu still holds up as one of the greatest vampire movies ever made. It's is anchored by an iconic performance from Max Schreck as the titular Nosferatu, and was so influential in the vampire canon that we forget it invented some of the tropes we've come to take for granted.
Well, what if the reason Schreck was so effective was that he was an an actual vampire? That's the premise of Shadow of the Vampire, a twisted, funny, and, we hope, highly fictionalized "making of" movie about the 1922 film. John Malkovich is monstrous in his own way as director F.W. Murnau, and Willem Dafoe proves almost as good at playing Schreck as Schreck was at playing Count Orlock. Wait, does that mean Dafoe is actually Shreck is actually a vampire?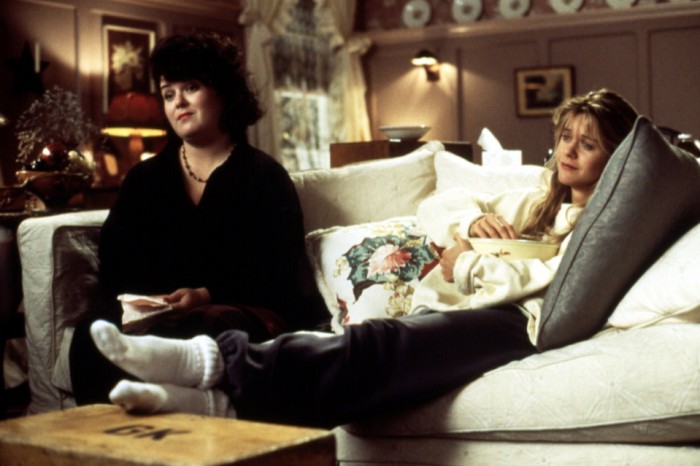 Sleepless in Seattle (An Affair to Remember)Sleepless in Seattle is a movie about the way romantic cinematic fantasies have shaped romantic expectations — that is itself a romantic cinematic fantasy that's helped shaped romantic expectations. Meg Ryan's Annie obsesses over the Cary Grant classic An Affair to Remember, which in turn guides her toward her own classic romance with Tom Hanks' Sam.
In essence, Sleepless in Seattle becomes to dreamers what An Affair to Remember was to Annie. There's an undercurrent of poignancy and humor that keep it from feeling too old-fashioned, but that just makes Nora Ephron's vision of love all the more magical — it's the one force that can overcome grief, cynicism, common sense, and even our decidedly unromantic modern era.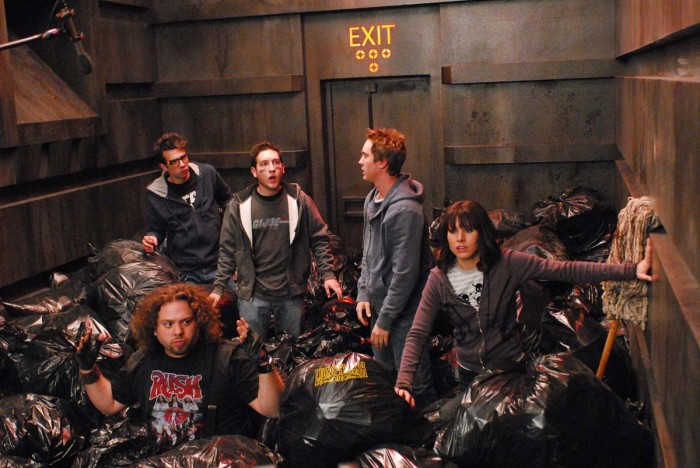 Fanboys (Star Wars Episode I: The Phantom Menace)
These days, showing a dying man Star Wars Episode I: The Phantom Menace sounds more like a cruel joke than a big favor. But Fanboys is set (and was originally written in) the innocent days of 1998, when a Star Wars prequel still sounded like the most awesome idea ever. The film chronicles a group of fans who attempt to sneak into Skywalker Ranch so their cancer-striken friend can get an early look at the film before he dies.
Looking back, we know the movie isn't really worth all that trouble. And truth be told, Fanboys isn't that great a movie either. Still, director Kyle Newman and writer Ernest Cline endearingly if imperfectly capture the experience of hardcore fandom — of loving a movie so much it becomes a matter of life and death.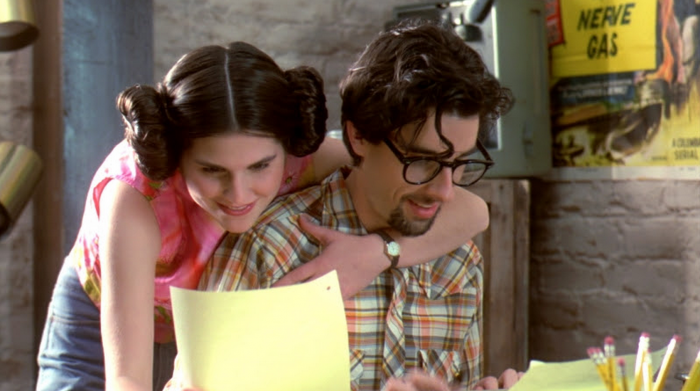 George Lucas in Love (Star Wars)George Lucas in Love may not have achieved quite the notoriety of the original Star Wars — or even of Shakespeare in Love, the other film it parodies — but it's gained a following in its own right. It's a loving spin on George Lucas' masterpiece that transforms it into something else entirely.
The short by Joe Nussbaum reimagines the "true" inspiration for Star Wars. A stoner roommate becomes Obi-Wan, an asthmatic rival turns into Darth Vader, a cryptic professor is reimagined as Yoda. Sadly for Lucas, even in this telling the Cinnabon-haired beauty turns out to be his sister.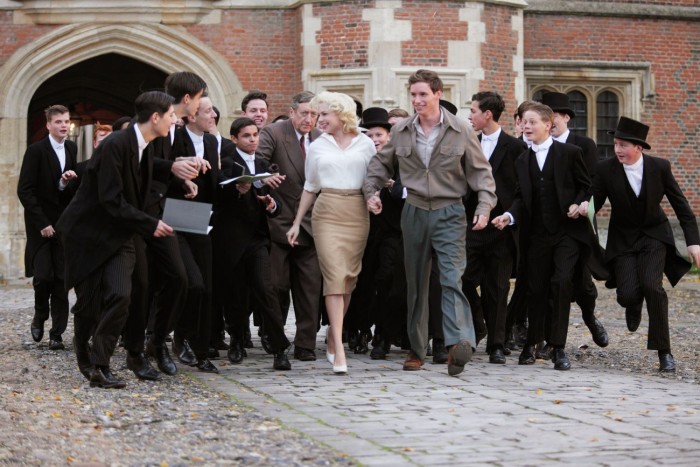 My Week With Marilyn (The Prince and the Showgirl)
1957's The Prince and the Showgirl proved a minor entry in Marilyn Monroe's career, but it's everything to a young gofer in 2011's My Week With Marilyn. Eddie Redmayne plays Colin Clark, an Oxford grad who scores a low-level gig on the set of Monroe's movie. For a brief spell, he becomes a close friend and confidant to the lonely star.
Michelle Williams earned rave reviews for her ability to capture Marilyn's essence — or what we've come to think of her essence, anyway. The film isn't quite able to bridge the gap between her public self and her private one, in part because Colin is so in love with his own conception of this figure. But as reminders of Marilyn's uniquely captivating power go, you could do worse than My Week With Marilyn.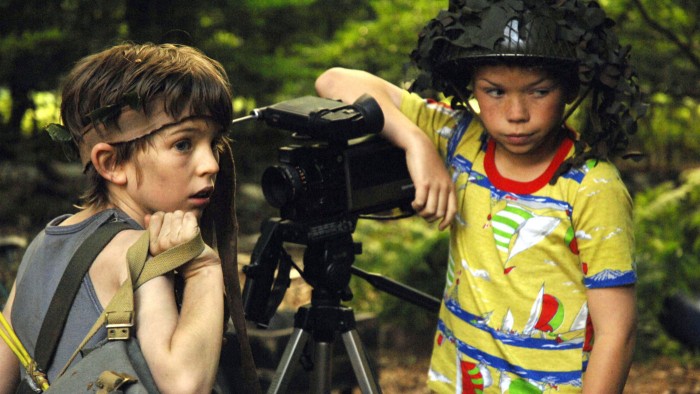 Son of Rambow (First Blood)
The dark, violent, and definitely R-rated First Blood might seem like unlikely inspiration for a kids' film. But actual kids don't just soak in the stuff that they're supposed to be watching, and neither do the young leads of Sons of Rambow. The British charmer centers around two boys who are so taken with the Sylvester Stallone thriller that it becomes a major influence on their own work — an action epic that brings them together, drives them apart, and eventually involves their whole school.
Son of Rambow winds up being less about Rambo himself than the way a kid's imagination can latch on to, and build on a character like that. Through their innocent eyes, First Blood ends up feeling almost endearing, a worthy inspiration for two very young filmmakers.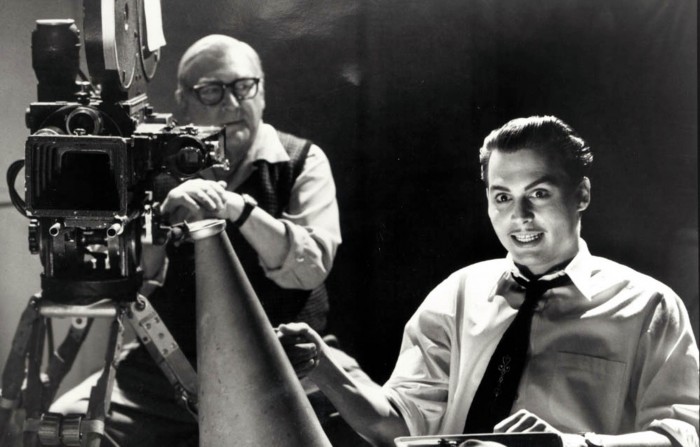 Ed Wood (Plan 9 From Outer Space)Ed Wood has been called the worst filmmaker in history, and his Plan 9 From Outer Space the worst film in history. In truth, though, it takes a special artist to earn superlatives like that. And Tim Burton and Johnny Depp — with their love of the campy, the off-putting, and the idiosyncratic – were just the guys to see it.Ed Wood portrays the filmmaker as an artist passionately in love with his craft, so much so that he wasn't about to let an utter lack of skill stop him from pursuing his dreams. It is, in its own way, heroic. Watching Ed Wood might not make the real Ed Wood's movies seem more competent, but they gave audiences a new appreciation for the mad vision behind them.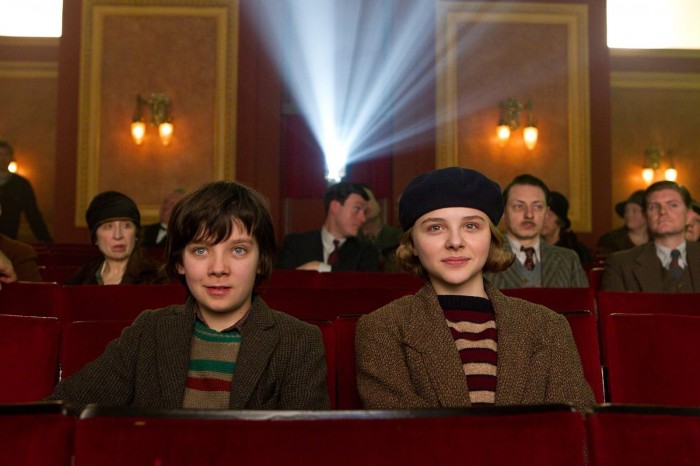 Hugo (A Trip to the Moon)
At first glance, Hugo's subject (early 20th century silent film) and Hugo's presentation (in glorious, cutting-edge 3D) seem like a curious mismatch. In Martin Scorsese's hands, however, they turn out to be perfect complements. Through a plot involving Georges Méliès' classic A Trip to the Moon, Hugo reminds us how magical moving pictures seemed when they were first introduced. And through masterful use of 3D, Scorsese reminds us how awe-inspiring new innovations in the medium can be still.
3D had been around for a while already when Scorsese got ahold of it here, and since 3D has only continued to improve it's possible Hugo's use of it wouldn't pack quite the same punch today that it did in 2011. But Scorsese was perhaps the first to use it as well as he did — and in doing so, he sent us over the moon considering the possibilities of this relatively newfangled technology.
***
This list isn't meant to be comprehensive, and we know damn well that it isn't. So chime in and let us know — what are some of your favorite movies about movies?