'Little Women' Remake In The Works At Sony; Sarah Polley To Script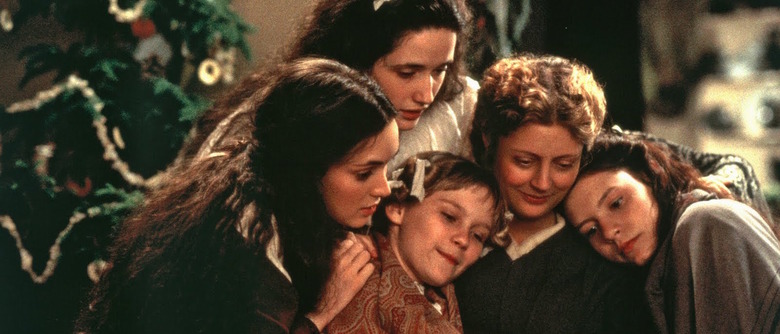 Louisa May Alcott's Little Women are getting another big picture. Sony is moving forward with a new adaptation of the classic novel, about four sisters growing up in the post-Civil War era. Amy Pascal will produce and Sarah Polley will write the script. Get all the details on the Little Women remake after the jump. 
As of now, the Little Women remake doesn't have a director or stars attached. Polley seems like one obvious possibility to helm, seeing as she's earned high praise for projects like Away From Her, Take This Waltz, and Stories We Tell. However, TheWrap's sources say she won't make a decision on that front until she's finished writing the script.
Either way, the team behind Little Women looks unusually (and refreshingly) female-heavy for a studio project. In addition to Pascal, Denise Di Novi and Robin Swicord are also producing. The Little Women remake has been in the works since 2013, when Pascal was head of Sony. She is also currently working with the studio on the Ghostbusters and Spider-Man reboots.
Alcott published Little Women in two parts in 1868 and 1869, basing the story and characters on her own childhood with three sisters. It was a hit at the time and has remained popular to this day. It's inspired several films, including a 1933 version with Katharine Hepburn and a 1949 one with Elizabeth Taylor, not to mention multiple TV series, a musical, an opera, and a ballet.
However, it's been over 20 years since the last significant feature film adaptation of Little Women. That would be the 1994 picture starring Winona Ryder, Christian Bale, Claire Danes, and Kirsten Dunst. (It boasts some of the same talent as the new one – Di Novi was a producer and Swicord was a screenwriter.) The time seems ripe to get a whole new generation wrapped up in the Team Laurie vs. Team Bhaer debate.