First Look: Pee-Wee Hits The Road In 'Pee-Wee's Big Holiday'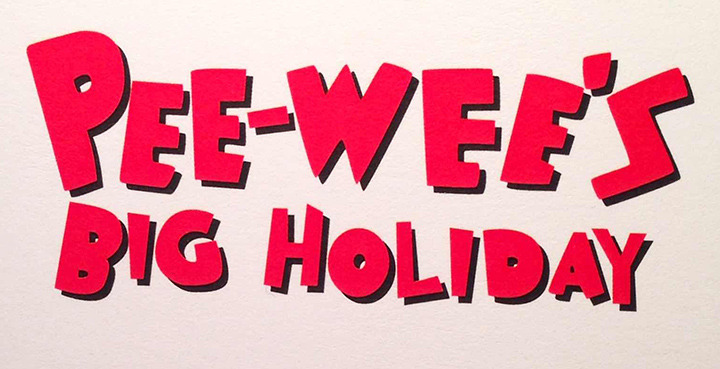 Paul Reubens, aka Pee-Wee Herman, has begun filming his third feature film. It's called Pee-Wee's Big Holiday and it'll be coming to Netflix in the future. John Lee (Inside Amy Schumer, Broad City) is directing the latest road trip movie and Herman has begun blogging about the experience. He posted the first photo from the new Pee Wee movie, which you can see below, along with read some new info on the film.
Pee-Wee posted this photo on his blog: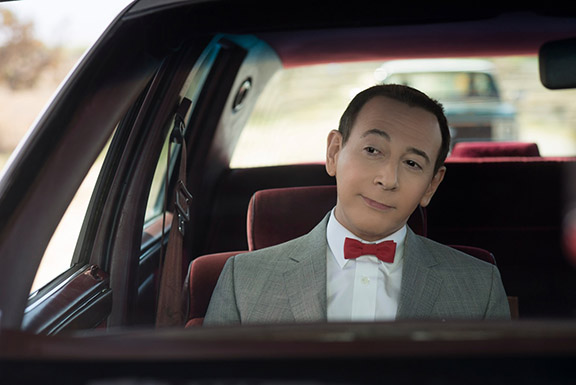 He also did an interview with Entertainment Weekly about the movie where he dropped a few new tidbits. First up, on the delay between first tease and final announcement:
We've been writing it for five years almost, on and off. It was just announced, but the offer from Netflix came a year ago. It took a really long time to get from there to where we are now. I went on Jimmy Fallon before Halloween—the announcement was going to be made on his show—and at the last minute they weren't ready. I just thought people had stopped believing me when I told them it was happening. Now people are like, "Oh my god, you weren't a liar!"
On the idea for the movie:
It's a road-trip movie across the country. It's very similar in style and tone to Pee-wee's Big Adventure. But it's not about a bicycle. I never really thought of Big Adventure as a family movie, but I didn't try to make an adult movie or a kid movie. We wanted to make something that appealed to a wide age range, and I think that's the case with this movie also.
On 2015 being the 30th anniversary of the character:
I don't think it's real different. But it can't be the same because nothing's the same. I'm older—physically, mentally. But I want to rise to the occasion. I don't want it to be a movie where people go and say, "Wow, should he have made this movie?" I haven't put the suit on other than for costume fittings, but that's been the amazing thing about Pee-wee Herman over all the years, even right from the get-go when I first did it: It's just something that's inside me somewhere, and I've always been able to switch it on and switch it off. So it feels the same way to me in that respect. I put that suit on, I make a certain face and get in a certain mind frame, and there he is.
There's much more at that link including a bit on the new director and more. Plus, you can follow the production on his site here. Are you looking forward to Pee-Wee's Big Holiday?