Lego Jurassic World Trailer: Four Jurassic Park Movies Rolled Into One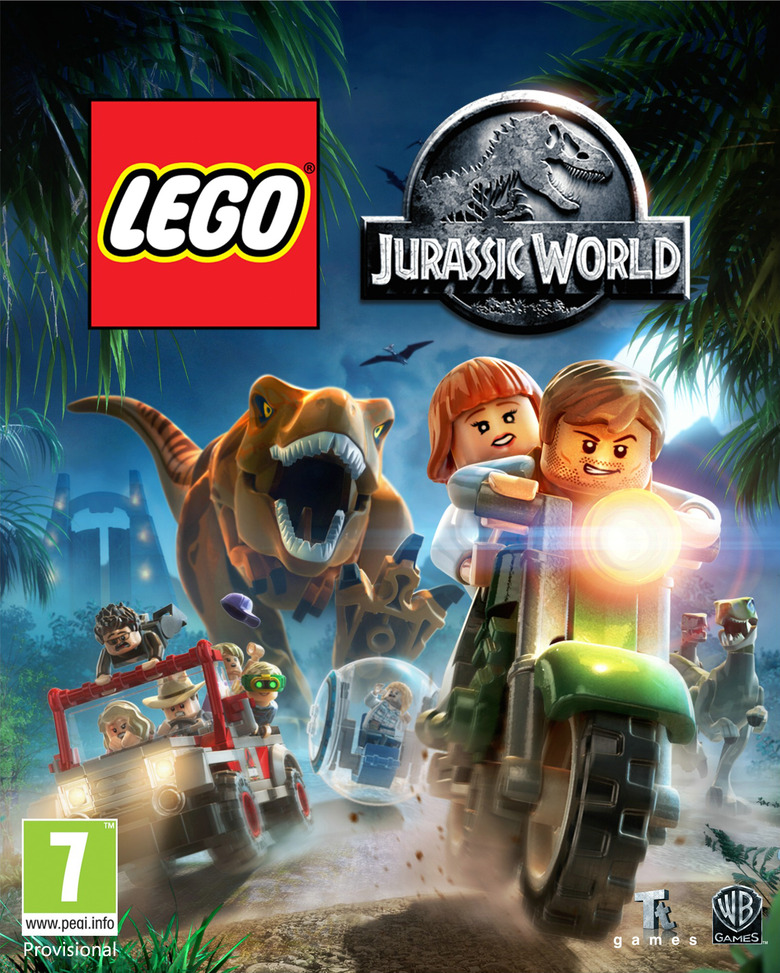 The fact there's a Lego Jurassic World video game coming out pretty exciting. What's even more exciting is it'll tell a story that spans all four Jurassic Park movies. Out this June, the Lego Jurassic World game just released a new trailer that shows iconic scenes from the original films reimagined in that trademark Lego way. You'll hear the actual voices of Jeff Goldblum, Richard Attenborough, but unfortunately get no real sense of what to expect in terms of the fourth movie, Colin Trevorrow's Jurassic World.
Below, see the Lego Jurassic World trailer as well as the cover and a few still images.
First up. here's the trailer from Lego.
Lego Jurassic World trailer
Fun trailer but it only consists of scenes from the first two, maybe three, movies right? Defintely not anything from Jurassic World. Guess they still want to keep spoilers secret .
And here are a few images, as well as the cover art, via Coming Soon.
LEGO Jurassic World will be available for the Xbox One, Xbox 360, PlayStation 4, PlayStation 3, PlayStation Vita, Wii U, Nintendo 3DS, and Windows PC on June 30. In the game, you'll be able to play through the events of Jurassic Park, The Lost World: Jurassic Park, Jurassic Park III and Jurassic World. You'll also be able to play as the dinosaurs if you really want to raise some hell.
The game comes a few weeks after the movie version of Jurassic World hits theaters. That opens June 12 and stars Chris Pratt, Bryce Dallas Howard, Ty Simpkins, Nick Robinson, Irrfan Khan, Vincent D'Onofrio, Jake Johnson, Omar Sy, BD Wong and Judy Greer. Set some years after the events of Jurassic Park III, John Hammond's vision has finally be realized in the fully functioning park called Jurassic World. However, when the scientists start creating hybrid dinosaurs, they bite off more than they can chew and a bit of that trademark Jurassic Park havoc is about to ensue. Jurassic World is co-written and directed by Colin Trevorrow. Steven Spielberg executive produced.