'Beauty And The Beast' Adds 'Frozen' Star Josh Gad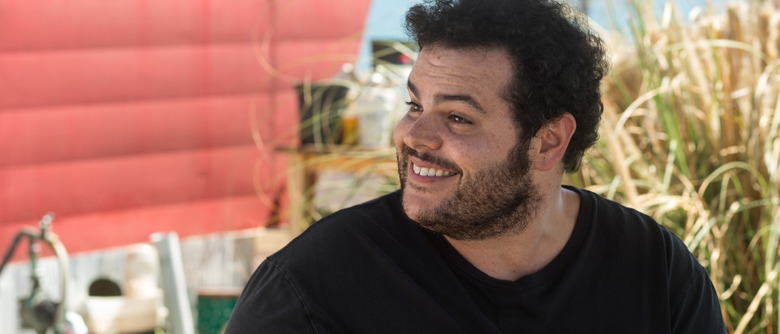 Josh Gad's relationship with Disney will extend beyond Frozen and Olaf. The American actor has just been set to star in Bill Condon's live-action adaptation of Beauty and the Beast, joining Brits Emma Watson, Dan Stevens, and Luke Evans.
If you've seen Disney's 1991 animated version of the tale, you can probably guess whom he's playing. Get details on the Beauty and the Beast Josh Gad casting afer the jump. 
THR reports Gad is in final negotiations for the role of Lefou, the dim-witted and sycophantic sidekick to the vain, villainous Gaston (Evans). Rounding out the cast are Stevens as the Beast and Watson as Belle.Beauty and the Beast is based on the classic French fairy tale about a young woman who is taken prisoner by a monstrous beast. As she grows to love him, he reveals his true form as a handsome prince.
However, Condon's film will be sticking closely to Disney's 1991 version of the story. Both Gaston and Lefou are characters created specifically for that telling. In the earlier film, Lefou was voiced by Jesse Corti.
The Beauty and the Beast news comes just one day after Gad was officially confirmed to return as Olaf for the Frozen sequel. Gad can also currently be heard as Olaf in Frozen Fever, a short film opening with Cinderella this weekend.
Gad was seen earlier this year in The Wedding Ringer and has Happy Madison's Pixels coming out this summer. Additionally, he stars in The Comedians, a comedy series with Billy Crystal that premieres on FX next month.
Beauty and the Beast has a script by Stephen Chbosky and Evan Spilotopoulos. David Hoberman and Todd Lieberman are producing. No release date has been set but it's expected to arrive sometime after the new versions of The Jungle Book and Pete's Dragon.
— Josh Gad (@joshgad) March 13, 2015