Stephen King's 'The Jaunt' To Be Made Into Movie; Andy Muschietti Might Direct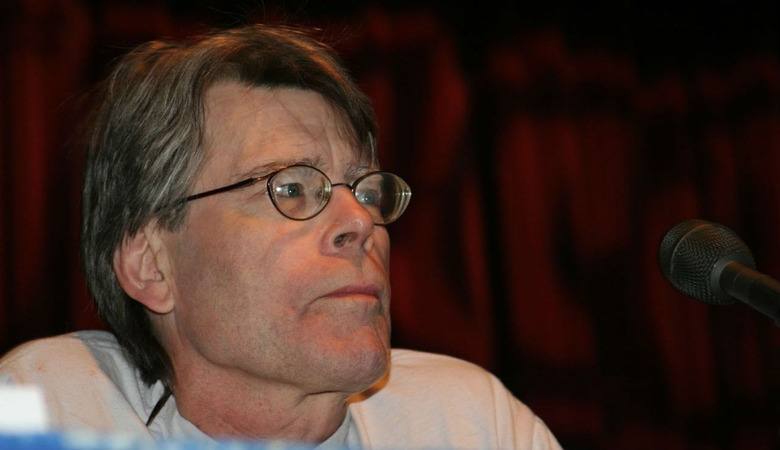 Film adaptations of Stephen King stories are never a sure thing. On the one side there's brilliant stuff like The Shining, Stand Be Me or The Shawshank Redemption. On the other side there's disappointments such as Dreamcatcher, Thinner or 1408. Then, in the middle, there are dozens of films that have their fans, haters, and everything in between. Long story short, with the name "Stephen King" attached, you never know what you're going to get.
Now, an old short story of King's has been optioned for a film and it already has a pretty good start. The Jaunt, which is about a family who explores teleportation for travel to Mars, has been picked up by Brad Pitt's Plan B pictures. Mama director Andy Muschietti is eyed to direct. Read about The Jaunt movie.
Deadline broke the news of The Janut movie. The story was first published in Twilight Zone Magazine before ending up in the anthology Skeleton Crew. Here's the description via Deadline:
It's a futuristic tale that takes place in the 24th century, as a father explains the ground rules for "Jaunting," a form of teleportation the family will be using shortly to go to Mars. The key is that travelers must be under anesthesia for the short journey, or terrible things happen to the mind of those being jaunted around the solar system. Time stands still and one's brain implodes with too much time to think in an absence of external stimulation. Bad things happen.
According to the site, King offers a 90 day option on his work for $1. If in that time the company sets a writer and movement is made on the film, no more money is exchanged. So things should move forward quickly on the film.
You can listen to an audio version of The Jaunt below. It certainly sounds like a great premise for a film.