Genndy Tartakovsky Exits Sony's 'Popeye'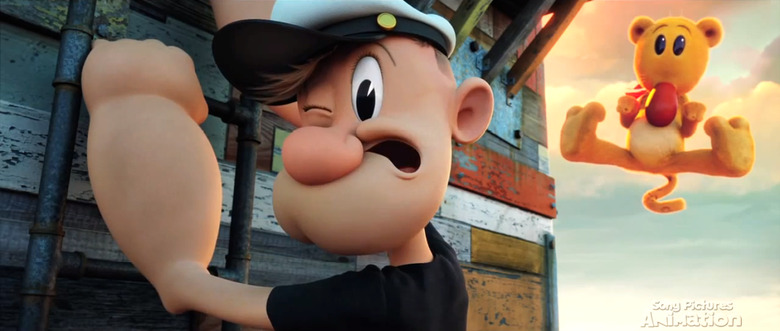 Six months ago we got a first look at Genndy Tartakovsky's Popeye, in the form of a promising test reel. Sadly, it now seems that may be the only look we'll ever get at it.
The filmmaker reveals that he's no longer working on the animated feature, and for that matter, studio Sony might not be anymore either. But fear not — he's got another, even more ambitious-sounding project on his to-do list. Get the Genndy Tartakovsky Popeye update after the jump. 
Tartakovsky shared the unfortunate news with Moviefone:
Popeye, at least, we put up a great screening, everybody really liked that sizzle, we got a positive reaction. I was in love with what we were doing, but I think the studio is going through changes and I don't know if they want to make the Popeye that I want to make. So they've got to make a decision.
Tartakovsky had been attached to Popeye since 2012, but as of last fall the film still hadn't officially been greenlit. "I'm kind of hoping that the reaction [to the test footage] from animation fans will be so loud and so strong that Sony will be eager to put Popeye into production," he said at the time. Apparently that strategy didn't pan out.
But while Popeye may be dead, Tartakovsky's overall relationship with Sony is as healthy as ever. Tartakovsky is currently working on Hotel Transylvania 2, which Sony has scheduled for release on September 25, and after that he'll jump on a different original project for the studio:
Right now, I'm off [Popeye] and moving on to the other one that we soft-announced, which is Can You Imagine? which is an original idea of my own and a very personal story. It was hard to let Popeye go, but that's the business.
First announced last year, Can You Imagine? has been described as "a fantastic journey through one boy's imagination." Sounds intriguing, if vague.