'Fantastic Four 2' Moves Away From 'Star Wars Episode VIII'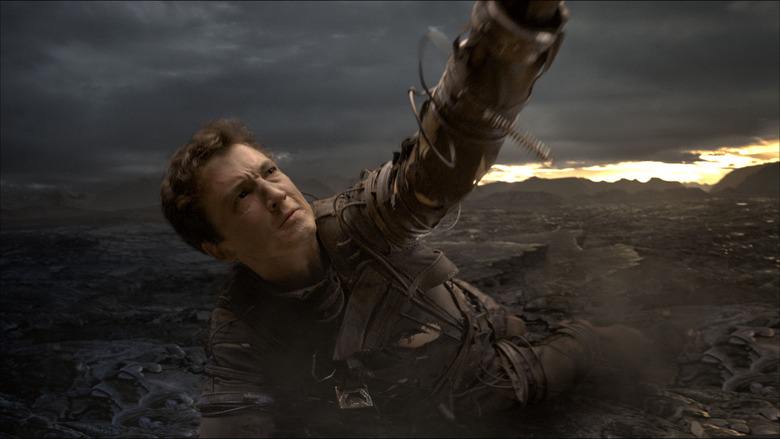 Just as no one but Tina Fey wanted to compete with Star Wars: The Force Awakens this holiday season, 2017 films are already running away from Star Wars Episode VIII. Following Disney's big announcement yesterday, Fox has moved Fantastic Four 2 to get it out of Episode VIII's way. Find out the new Fantastic Four 2 release date after the jump. 
Disney has claimed May 26, 2017 for Star Wars Episode VIII, and now The Projection List reports Fantastic Four 2 will move from June 2, 2017 to June 9, 2017. It's a small change, but when you're trying to get out from under a Death Star-sized shadow, you need all the help you can get.
Of course, release dates are all pretty theoretical this far in advance. We're talking about the box office battle between two sequels to two movies that haven't even opened yet. A lot can happen between now and 2017 that might cause these release dates to shift around again — budgetary woes, scheduling issues, acts of God.
At present, Star Wars Episode VIII's only direct competition on May 26 is Warner Bros.' Lego Batman spinoff. It wouldn't be surprising if Warner Bros. decided to move, but they haven't made any such announcement yet. No films are scheduled to open during Episode VIII's second weekend (June 2), and Fantastic Four 2 has the June 9 release date all to itself for the time being.
Though it's more than two years away, the summer 2017 calendar is already filling up fast. Episode VIII will be preceded by Guardians of the Galaxy 2 (May 5) and the next Terminator (May 19), and Fantastic Four 2 will be followed by Toy Story 4 (June 16), Wonder Woman (June 23), and Despicable Me 3 (June 30).
But that's assuming all goes to plan. First, Episode VII and Fantastic Four have to prove themselves worthy of sequels with plum summer release dates. Fantastic Four premieres first on August 7, 2015, followed several months later by Star Wars: The Force Awakens on December 18, 2015.