New 'Fantastic Four' Images Show Off The Team's Suits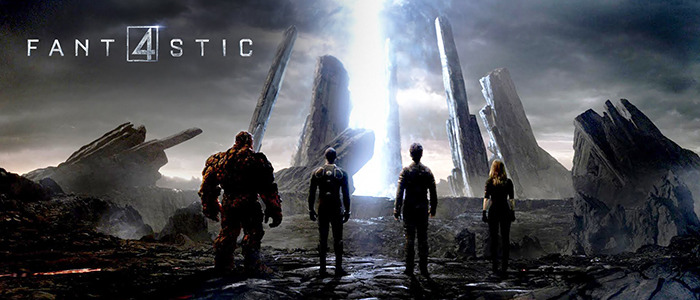 After a very long time waiting for images and a trailer to arrive for Fantastic Four, the contemporary and somewhat "realistic" new take on Marvel's classic superhero team from Fox and director Josh Trank, we've been getting a slow but steady stream of images to go with that first brief teaser trailer. Here's a batch of new Fantastic Four images that show off three of the four core characters: Reed Richards, played by Miles Teller, Sue Storm, played by Kate Mara, and Johnny Storm, played by Michael B. Jordan.
Total Film has these pics. Head there to see slightly bigger versions.
These shots give us a better look at the team's costumes, and one shot really shows off the scars on Reed's face. I also love the guys in the flame-resistant suits that seem ready to study Johnny Storm after he bursts into flame. Now we just need to see some real shots of Jamie Bell in his post-transformation state as the rocky orange Thing, and perhaps even Toby Kebbell's unusual spin on Doctor Doom.
Fantastic Four will open on August 7.
FANTASTIC FOUR, a contemporary re-imagining of Marvel's original and longest-running superhero team, centers on four young outsiders who teleport to an alternate and dangerous universe, which alters their physical form in shocking ways. Their lives irrevocably upended, the team must learn to harness their daunting new abilities and work together to save Earth from a former friend turned enemy.