Watch Director Michael Bay Act In Five Movies And Two TV Shows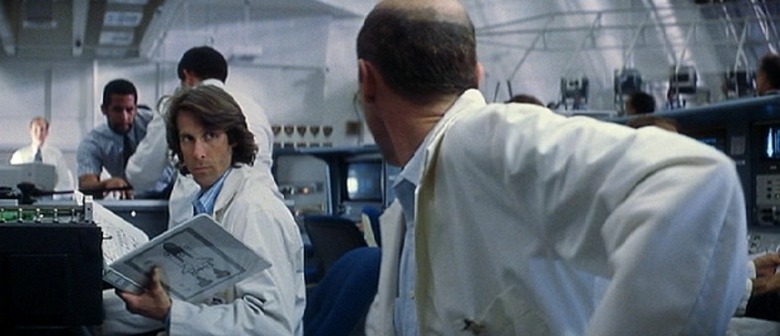 You probably know Michael Bay for his work behind the camera as a blockbuster action director of films such as the Transformers and Bad Boys movies, The Rock, and Armageddon. Did you know that he's actually appeared on screen more than a handful of times?
Notably, Michael Bay appears on screen in a brief speaking role in Kinka Usher's 1999 superhero comedy film Mystery Men, which starred Ben Stiller, Hank Azaria and William H. Macy. This obviously isn't new, but its one of those things that has recently bubbled up on the social sharing websites. I thought it might be interesting to show you Michael Bay's acting history. See Michael Bay acting in five different movies and two TV shows, including one episode of Miami Vice, after the jump.
In Mystery Men, Michael Bay has a small cameo appearance as the leader of an evil frat-boy gang at a party. Apparently Bay was asked to appear on screen by his friend and director Kinka Usher.
"(Costar) Geoffrey Rush started improvising, and I said my line at the wrong point and then I go, Cut! I f—ed that up,"' Michael Bay previously told Entertainment Weekly. "And then (Usher) was shooting me with this wide thing in front of my nostrils. I was like, 'You cannot put me on film with that piece-of-s–t lens."
But the Mystery Men role is not the first time Michael Bay appeared on camera — he has had small blink-and-you-miss-it cameos in other movies:
Michael Bay as a photographer in the 2000 film Coyote Ugly:
Michael Bay as a NASA Scientist (uncredited) in Armageddon: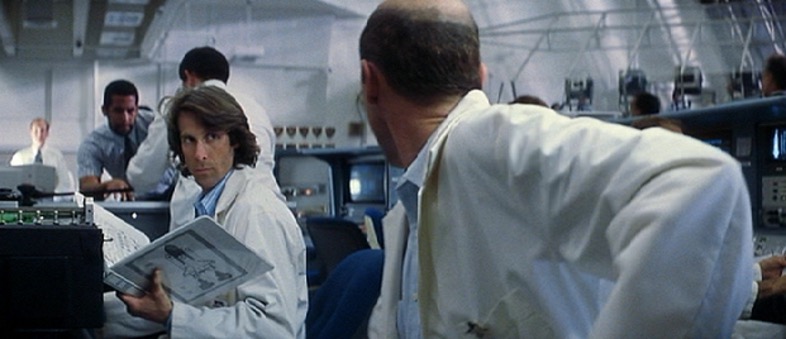 Michael Bay appears in his original Transformers movie as a "Guy Flicked by Megatron". Here is a crappy quality video of that:
Michael Bay as a "Crappy Car Driver" in Bad Boys II:
And of course Michael Bay had a cameo as himself in the 2013 TV comedy The Neighbors:
And of course Michael Bay played himself in a Verizon commercial a few years back:
And probably most interesting of all: Michael Bay also appears as Goon #3 (alongside Luis Guzman and Marta Velasco) in a 1986 episode of the television series Miami Vice titled "Free Verse."
Bay also appeared as a Sled Agent in the 1986 television movie Vengeance: The Story of Tony Cimo, and as an extra in the 2001 film Zigs, but I couldn't find and photo or video evidence of either.