'American Sniper' Co-Star Will Lead 'Limitless' TV Series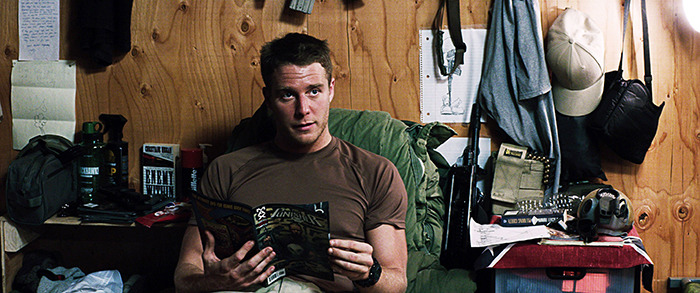 Jake McDorman co-starred with Bradley Cooper in American Sniper, and now he's taking over one of Cooper's roles for television. The Limitless TV series, produced by Cooper based on the film in which he starred in 2011, will star McDormand as a man whose mental abilities are greatly expended via an experimental drug. The rest of the info we have on the Jake McDorman Limitless casting is after the fold.Deadline reports. McDorman has been working for a decade in TV and smaller film roles, but American Sniper was his first major film role. Working with Cooper on that movie (which Cooper also produced) clearly worked out well.Limitless is based on the same general concept as the film of the same name, but with a crucial difference: here, the expanded mental process enjoyed by the main character after taking the drug AZT leads him to work with the FBI solving difficult cases. Actually, the official language is that he is "coerced" into working with the law agency, so we'll see how that works out.
We don't know much about the supporting cast for the show at this point, but with McDorman locked in the rest of the cast should come together quickly. Marc Webb is directing the pilot from a script by Craig Sweeny. On the company side, Limitless is produced by CBS TV Studios, K/O Paper Products and Relativity Media produce, with a whole host of exec producers: Cooper, Webb, Sweeny, Alex Kurtzman, Roberto Orci, Heather Kadin, Todd Phillips, Ryan Kavanaugh, Tucker Tooley & Tom Forman (whew) are all exec producers.