'Three Days Of The Condor' To Be Remade For TV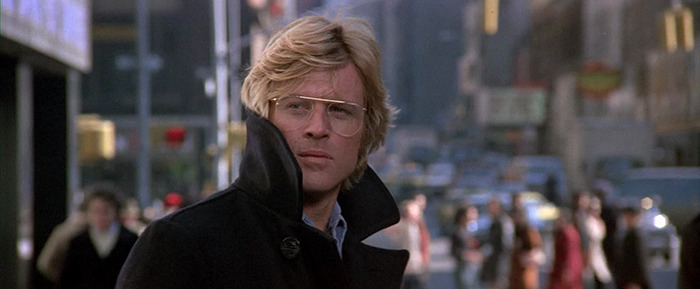 When someone mentions "paranoid '70s thrillers" as an inspirational set of films, one of the movies they're talking about is Three Days of the Condor. (Anthony and Joe Russo, for example, namechecked it often in the runup to Captain America: The Winter Soldier.)
Sydney Pollack's original film featured Robert Redford as a low-level CIA analyst whose entire office cohort is murdered while he's out at lunch; he spends the rest of the film eluding his own death while trying to figure out what's going on. And now David Ellison's Skydance Productions, which backs the Mission: Impossible and new Star Trek films, is developing a Three Days of the Condor remake for TV.
THR reports, saying that Skydance is just developing the approach now, with MGM and Paramount TV. Jason Smilovic (Lucky Number Slevin) and Todd Katzberg are writing, and they're staring to take it out to various networks and possible broadcast homes. But at this point there's no indication as to whether this would be a limited "event series" or a show intended to go for multiple seasons.
The basic concept is certainly fertile, and despite the changes in technology, media and politics in the 40 years since the original source novel and Pollack's film, there's no shortage of paranoia now, and that's what the story really trades on. It's not too difficult to imagine how a remake might keep the basic character set and core approach while changing a lot of material.
It's worth noting that Pollack's film already upped the stakes from the lean original novel by James Grady, and a longer series adaptation could add even more twists and turns, with plenty of room to express new paranoid avenues that have come into play since the film originally hit theaters. The real problem is that there's no one quite like a young Robert Redford to anchor the cast.